A 17-year-old female Australian cricket player went to the hospital with a thumb injury.
X-rays revealed a fracture down the middle of the knuckle on her thumb. An orthopedic surgeon performed what should have been a routine surgery to repair the fracture and then placed her hand in a hard cast.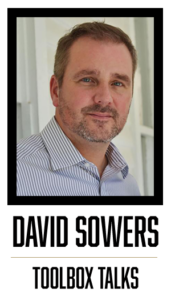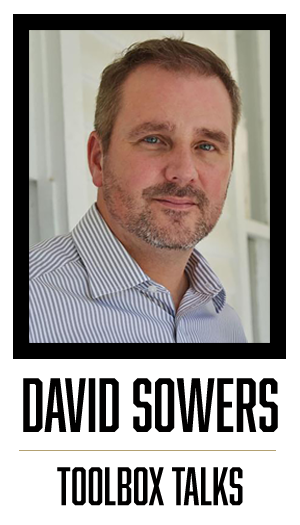 Five days later the patient returned to the hospital with severe pain in her injured hand. The doctors removed to cast to discover the thumb was dead. As it turns out, the tourniquet that was applied during the surgery had not been removed, causing the thumb to die.
The ensuing investigation revealed the box on the surgery checklist for "tourniquet removed" was incorrectly checked.
A couple of things to consider:
The initial surgery to repair the thumb was described as "routine." In Human Performance, the term "routine" is a danger word, as it implies we are headed down the road of overconfidence or complacency. Human error becomes more likely when we let our guard down. From snake charmers to lumberjacks, it doesn't take long for us to become comfortable with risk and allow ourselves to be distracted.
It appears as though the hospital was taking steps to reduce human error by employing the human performance tool of a simple procedure: the checklist.
This is a good practice but it's only effective if it is effectively used.
What kind of training was provided and what expectations were set when the checklist was implemented? Was the hospital staff instructed to work through the checklist, item by item, or was it rolled out with no guidance, allowing workers to use it as they see fit?
Is it OK to reference the checklist every once in a while and check off the last five or six items that were completed? Is it OK to check off the items you are about to do? Does a checkmark mean it's done or this is the step that is in progress? Did anyone ever look to see how people are using checklists or just looking to see if all the checks were there after the fact?
Providing an error defense, or a barrier to human error, is important, but ensuring your people are trained on how to use the defense is critical to how effective the barrier will be.
Periodically verifying that expectations are being met is what prevents us from drifting back into old habits or finding "shortcuts" that erode the effectiveness of the error defense. Don't just roll out a "solution" without setting the proper expectations for its use.
When the hospital discovered the tourniquet had killed the thumb, they amputated most of the thumb and then stitched her hand to her thigh in order to provide blood flow to the area to restore tissue and nerves.
Once they saved as much of her hand and thumb as they could, they replaced her thumb with her own big toe. The doctors then took a piece of her hip bone to create a new, replacement toe.
This is how "human error" can turn a fractured thumb into multiple surgeries, a toe for a thumb, a hip bone for a toe, and little less hip bone on one side than the other.
Toolbox Talks offers quick insights and thoughts to use for your toolbox (tailboard) talks. Dave Sowers is a founding member of Knowledge Vine, a veteran-owned human performance training and consulting organization that strives to reduce the frequency and severity of human errors in the workplace. He has almost 30 years of experience in power generation and the utility industry. He is a veteran of U.S. Navy Nuclear Power Program and holds a bachelor's degree in resources management and a master's degree in both management and emergency management and homeland security.