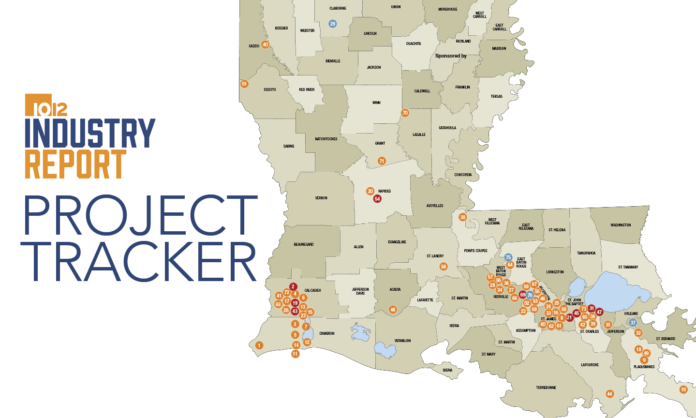 10/12 Industry Report tracks the status of announced or proposed industrial projects in south Louisiana since Jan. 1, 2014, with projected capital investment of $25 million or more. The top map indicates projects estimated at $250 million or more; the map below it, those between $25 million and $250 million. Data is current as of May 1, 2021.
Second line shows projected capital investment and direct new jobs. List is representative, not complete; project statuses change frequently.
Click either map to enlarge.
Are you aware of a project that isn't included in our Project Tracker? Please send us an email to let us know.
---
[ PROJECTS $250 MILLION AND UP ]

[ PROJECTS $25 MILLION TO $250 MILLION ]