It wasn't dumb luck. While there were bumps in the road, to be sure, an unmatched level of transparency and a good dose of confidence in the contractor are what made the Sabine Pass LNG project a success.
The $18 billion, five-train Cheniere Energy terminal in Cameron Parish is an anomaly, as it was built on budget and on time in an era when megaprojects almost always exceed both. This culminated with an unprecedented achievement: In February 2016, the facility became the first to ship LNG from a commercial facility in the contiguous U.S.
So just how did the owner/contractor duo tackle the megaproject and not fall victim to the various pitfalls familiar to other jobs?
Ed Lehotsky, a former senior vice president and current executive advisor at Cheniere, and Darren Mort, Bechtel general manager, say adversity was the mother of invention.
"At Cheniere, we call it slaying dragons," Lehotsky says. "They'd raise their heads and we'd have to step back and understand those dragons and eventually conquer them."
Hurricanes proved to be one of the bigger dragons. Cheniere's Gulf Coast sites were impacted by numerous storms over a 14-year period. While Hurricane Katrina in 2005 didn't directly hit the Cameron site, it significantly impacted workforce availability. Shortly thereafter, Hurricane Rita scored a direct hit. Hurricane Ike in 2008 had a serious impact, and then there was Hurricane Harvey in 2017. "Harvey hit our Corpus Christi site very seriously," Lehotsky says, "then circled around Houston and whacked into Sabine, flooding the site."
At the time, the team could have easily added time to the schedule. Instead, Cheniere and Bechtel worked together to attract labor by raising salaries and building temporary housing for workers in the storms' aftermaths. "We worked together as a team," Lehotsky says. "We gave Bechtel assistance with getting things moving. In the process, we developed a kinship and a sense of teamwork that continues to this day. It was hard, but we learned a lot from it."
Building trust
While there were a lot of developers warily eyeing the LNG market in the early days, Cheniere was a trailblazer. Building the Sabine facility was a risky proposition, as there were a lot of skeptics.
"I think Bechtel was the only one who really believed that we had the wherewithal, skill and the experience to do this," Lehotsky says. "That's why we chose them and that's why we continue to use them as we build more trains."
The team's success is said to have been based upon a foundation of mutual respect. "Cheniere's role was to develop a project and provide the oversight, but also give us the space to do our job," Mort says. "That sounds like a simple thing to do, but it's not the normal roles. Getting the roles right and getting the right culture and team around us was very important."
As such, Cheniere gave Bechtel a high level of autonomy, putting the responsibility squarely on that company's shoulders. An integrated engineering-procurement-construction (EPC) approach also went a long way toward eliminating the number of interfaces. "This ensured that engineering fed procurement, and that procurement and engineering fed construction in the most effective way," Mort says.
Bechtel and Cheniere used a standard template—The ConocoPhillips Optimized Cascade process—for the design of the liquefaction process, which resulted in lower cost and maximum efficiency. Replication was central to the process. "Any time there's an opportunity to standardize and replicate, that's an important characteristic to any successful project execution," Mort says.
A standardized approach to construction was also beneficial. "Bechtel doesn't just standardize on a single project or business type," he says. "We design steel the same way everywhere. We make our pipe the same way. All of this is done in a standardized fashion so if you're a Bechtel superintendent or foreman anywhere in the world you get what you expect."
Why Projects Fail
Lehotsky says there are usually three reasons a project fails. Either a contractor has a bad plan, a contractor poorly executes a good plan, or the owner micromanages the project.
Micromanaging is just a bad idea. "I love driving cars, but I'm not going to tell Mercedes how to design a car," he notes. "Pick a contractor that has proven that their model works well. Make sure that they know what they're doing and then let him do it. Of course, that has to be backed up by a measure of accountability."
It's also important to realistically estimate time and budget and avoid "low balling" the numbers to get approvals. Armed with a realistic schedule and cost, the contractor can then work to beat that number. "The bottom line: Don't try to fool yourself and management that you can do things cheaply."
---
---
Mort says Bechtel sets aggressive targets in its schedule but hesitates to make those targets the new baseline. The thinking is that if an owner adjusts the schedule based on the new targets, the contractor likely will be less transparent in the future. That can be harmful to the relationship.
"Transparency creates a single reality," Lehotsky says. "The team—all the way up to the CEOs—must have the same view of reality. The same reality that the workers have in the field. That's very important in order to avoid miscommunication and misconception."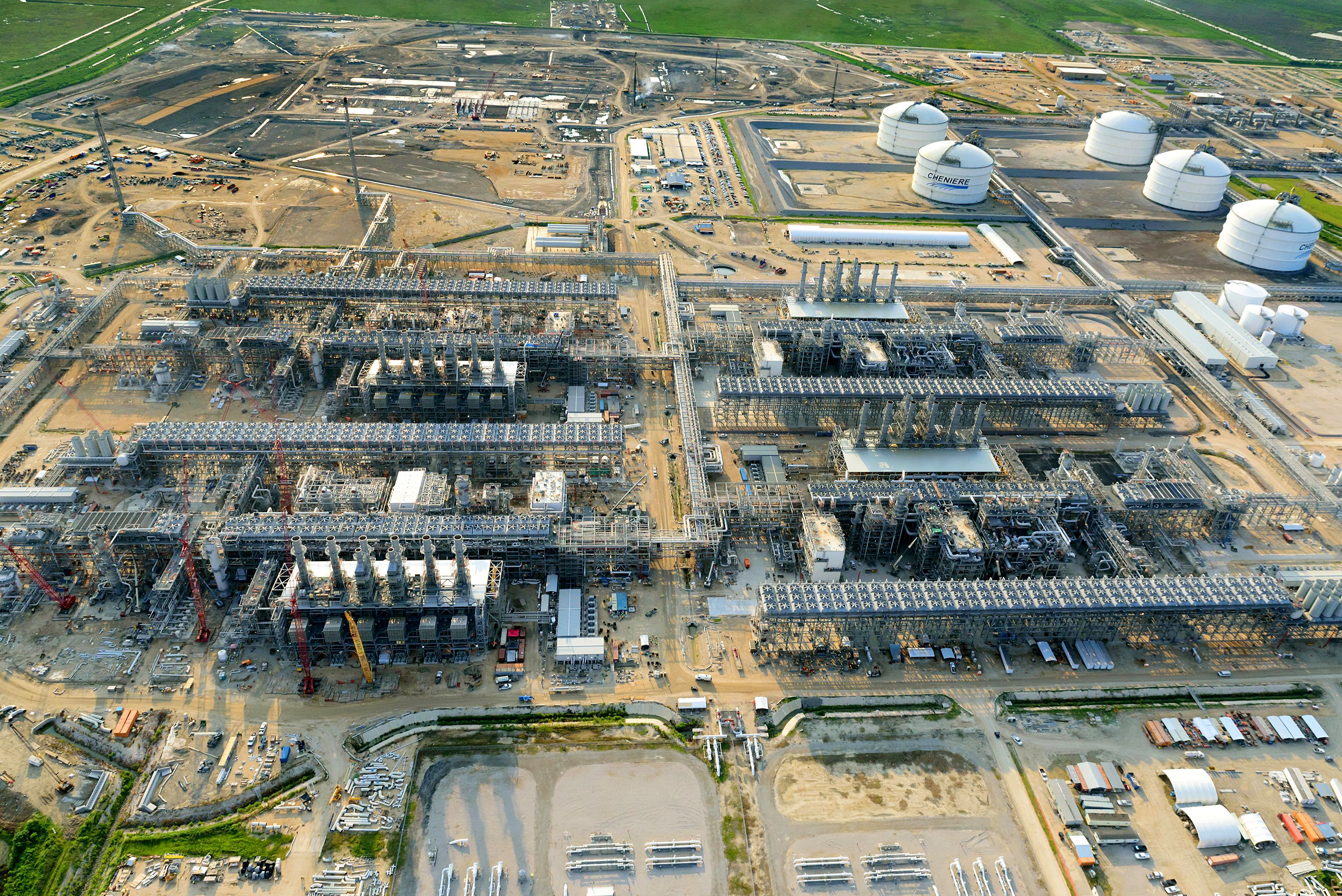 This is particularly important on megaprojects, as they are brutal, complex and large. Lehotsky says every team should ask these questions: How good is the plan? Where are people coming from? Where's the strategy? How does this integrate? What are the supply challenges out there?
"I think all of us have a responsibility to get into the details and make sure it all blends together," he says. "And if it doesn't, then it isn't real. It goes all the way through the supply chain to the human chain, to keep that communication and transparency there."
That's why Cheniere participated in every Bechtel meeting and pushed the communication down to the lowest level at the site.
Lehotsky says indecisiveness can also be a killer. "We didn't sit around wondering, 'Is it best to do it this way or that way? Should we be looking at several options and picking the right one? No. We said, 'This one will work. Let's do it.'"
They've Come a Long Way
While it's now central to the Bechtel and Cheniere partnership, transparency was difficult to achieve in the beginning. That's because Bechtel wasn't known for being open about its work practices. "That wasn't our reputation, and rightfully so," Mort says. "Because of our journey with Cheniere, we've come to realize you can't be successful as an island."
Over time, the owner and contractor have developed a respect for each other and an understanding of one another's values. "We've been working together for 16 years now," Lehotsky says. "There have been times in that relationship when it has been tough, but we've worked together to do what's right for the job, every time. We removed the emotion and did the right thing."