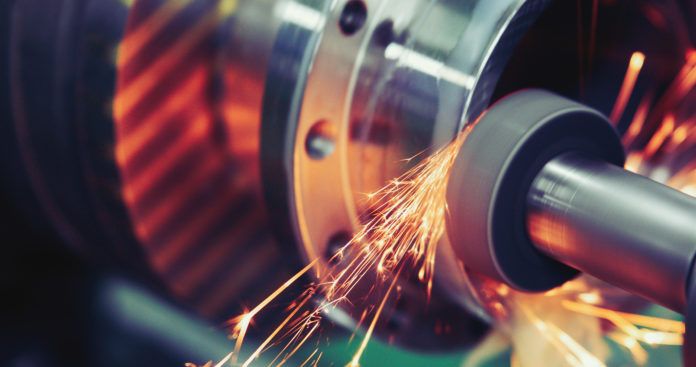 The Louisiana Board of Commerce and Industry approved 24 Industrial Tax Exemption applications on Oct. 31—including six in the Capital Region—without much fanfare.
Industry officials say this sends a positive message to manufacturers that ITEP is beginning to return to normal under the new rules the state approved in June. And despite the attention ExxonMobil has receivedover its requests, companies are still moving forward with ITEP applications and receiving approval.
"We're encouraged to see the board start to function again in normal fashion," says Connie Fabre, executive director of the Greater Baton Rouge Industry Alliance. "Business is flowing again. A lot of investment is being planned in the Capital Region. To see requests getting approved—it sends a strong signal to other companies to go ahead and move forward."
As expected, the new ITEP rules brought stability back to the property tax break program for manufacturers, which was upended in 2016 when Gov. John Bel Edwards issued an executive order scaling back the program.
Although Exxon has received pushback over its ITEP requests, spokeswoman Stephanie Cargile agrees the board's recent approval of several requests does signal the new ITEP process is beginning to work as designed. Cargile also notes other companies have received approval without comment from those who have protested Exxon's applications.
Together Baton Rouge, an organization that has been critical of ITEP, did not respond to requests for comment from Daily Report prior to publication of this story.
The new rules cap the tax break incentives at 80% for 10 years. They also standardize ITEP applications and give the state the authority to evaluate and conditionally approve exemptions, while local governing bodies still have the right to veto them.
The six Capital Region ITEP requests approved by the state board last week were:
BASF Corporation in Ascension Parish: $11.9 million investment, $182,000 tax break in year one, zero permanent new jobs, 88 construction jobs
BR Port Services LLC in West Baton Rouge: $223 million investment, $3.8 million tax break in year one, 27 permanent new jobs, 50 construction jobs
REG Geismar LLC in Ascension: $160 million investment, $2.5 million tax break in year one, nine permanent new jobs, 150 construction jobs
Community Coffee Company LLC in West Baton Rouge: $2.2 million investment, $37,000 tax break in year one, zero new permanent jobs, zero construction jobs
Community Coffee Company LLC in West Baton Rouge: $1.4 million investment, $24,000 tax break in year one, two new permanent jobs, zero construction jobs
Georgia Pacific Consumer Operations LLC in East Baton Rouge: $42 million investment, $722,000 tax break in year one, 30 new permanent jobs, 232 construction jobs
ITEP applicants must create new jobs or make a compelling case that the retention of existing jobs merits the tax incentives to secure approval, says Louisiana Economic Development spokesman Gary Perilloux. That explains why some applicants, such as Community Coffee, were granted the incentive in the absence of creating new jobs as part of the investment.
"The Community Coffee application entailed an investment in advanced packaging solutions that improve the technology and efficiency of manufacturing operations while growing the skill level of employees in those technologies," Perilloux says in a statement. "The project represents an advanced manufacturing investment with a compelling case for job retention. This investment retains an annual payroll of $298,000 and six employees in part of the company's West Baton Rouge operations."