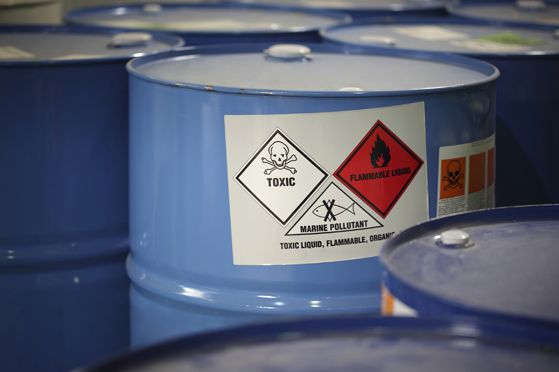 ---
It took five years and lots of bipartisan wrangling, but Republican Sen. David Vitter of Louisiana can finally claim victory in his battle to pass landmark legislation reforming the country's chemical safety law, The USA Today Network reported.
"It wasn't easy," Vitter said on the Senate floor. "This is long overdue."
The U.S. Senate approved the bill in June and sent it to President Barack Obama, who signed it into law June 22.
Vitter basked in the spotlight after Congress approved the chemical safety bill he crafted with Sen. Tom Udall, D-N.M. The legislation—the Frank R. Lautenberg Chemical Safety for the 21st Century Act—is named for the late senator from New Jersey. It overhauls the 40-year-old Toxic Substances Control Act, which authorizes the Environmental Protection Agency to regulate chemicals in consumer products.
"Louisiana is the nation's second largest chemical manufacturing state and the industry supports around 150,000 direct and indirect jobs for Louisianans workers," Vitter noted. "This issue is very near and dear to us. TSCA hasn't been updated in over 40 years, despite the fact that chemicals are all around us and play a fundamental part in the building of everyday products ranging from cars and computers to the fertilizers and pesticides used to improve our crops. … Forty years is a long time to go without updating a law, especially when considering that there are a constant influx of new chemicals that are brought to market that cannot be adequately regulated under the old policy."
The law creates a predictable and transparent federal system to regulate the safety of chemicals based on the latest science, providing greater regulatory certainty to the chemical manufacturing industry and striking a balance between state and federal roles in chemical safety management.
It grants the EPA a new mandate to evaluate the risks of all chemicals by certain deadlines and provides the money for the agency do so. It also limits companies' abilities to hide chemical information behind confidentiality claims, according to a summary published by NOLA.com.
"The scope of the law's reach is vast, increasing scrutiny on almost every substance that goes into most household products, from rugs to paint to children's toys," NOLA.com notes. "The most immediate impact will be at the point a company applies to use a new chemical or to create a new use for an existing chemical. The EPA is now required to evaluate and approve that application before an item goes into production."
---
Originally published in the third quarter 2016 edition of 10/12 Industry Report.