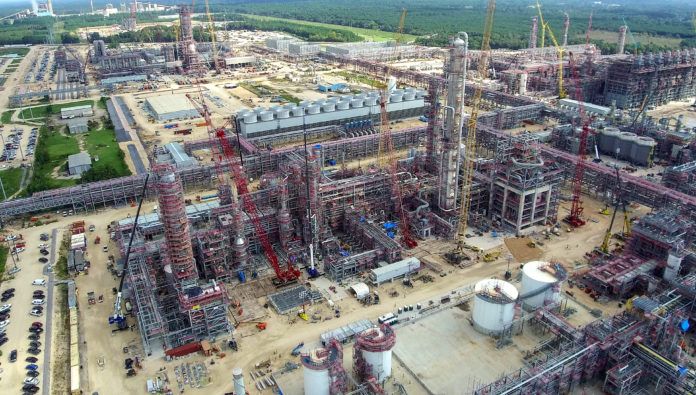 Sasol Ltd. has been meeting with shareholders as dissatisfaction grows with cost overruns at the $13 billion Lake Charles chemical project in the U.S., Bloomberg reports.
The meetings began after Sasol upped the estimated cost of the project by $1 billion in May, having increased it only three months earlier, the company told Bloomberg. Last week, Sasol delayed its annual results, saying it hasn't completed a review of the problems at the project. Minutes after the announcement that independent consultants found possible "control weaknesses" at its Lake Charles Chemicals Project, company shares dropped by 12%.
So far, the LCCP, which will have seven production units that deliver various chemicals including a plastics variant called polyethylene, has been trouble for Sasol. At current estimates, it will cost between $12.6 billion and $12.9 billion—almost double the original budgeted amount. Last week, Sasol also warned that there has been a technical challenge, which interrupted production at one of the facilities that have already been launched at LCCP.
Problems with the facility, Bloomberg report, have hampered Sasol's plans to expand internationally and to increase chemicals manufacturing alongside its core fuel-production business.
"The chairman of the Sasol board of directors together with management has held meetings with a number of shareholders to hear their views, concerns and expectations," the company said in an announcement Monday. "With regard to the specifics of the shareholder meetings, it would not be appropriate for Sasol to comment on behalf of our shareholders on their expectations."