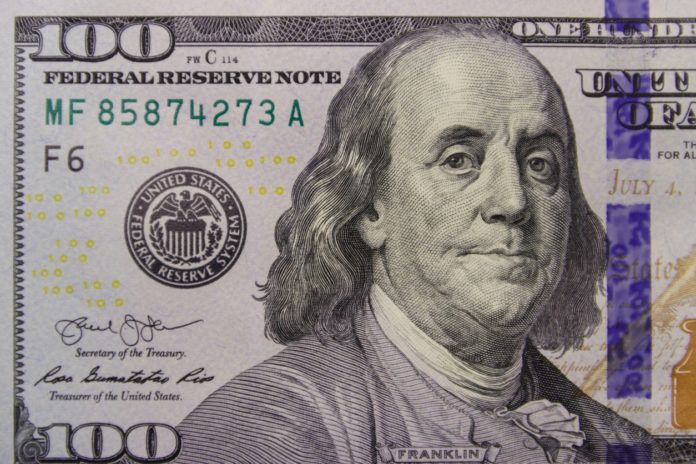 So I'm a Dow baby. That's right. Like so many in Louisiana, my dad spent three decades "at the plant," joining the multinational manufacturer fresh out of Glen Oaks High School [Baton Rouge] and with the help of a vocational training course on Florida Boulevard. The Dow Chemical Co. provided a sustainable wage, quality health care and stability to our family of five, helping to lay the foundation that would eventually allow me to become the first person in our family to obtain a university degree.
Today, Louisiana manufacturers remain the backbone of the state's economy. These diverse companies represent one-fifth of the total economic output of the state and employ nearly 150,000 workers in Louisiana with an average salary of $82,150 (NAM). Petroleum and chemical products represent the majority of these jobs "at the plants," but Louisiana manufacturers also produce machinery, food products, paper and wood products, and primary and fabricated metal.
While national experts have bemoaned the loss of these quality jobs overseas, the output of Louisiana's manufacturing sector has grown significantly over the past two decades. These high-paying jobs have provided countless opportunities to Louisianans employed by manufacturers and to their families as well, much like me.
This valuable industry sector is now grappling with a series of new challenges that could do long-term damage to American manufacturing in general and to Louisiana in particular. Federal regulations are expanding on everything from overtime to environmental rules. Employers are struggling to fund the ever-increasing costs of new health care mandates. Excessive litigation is an ongoing obstacle, brought more and more often on behalf of government itself. And most recently, state officials in Louisiana have enacted three rounds of tax changes that take direct aim at this vital sector of the state's economy.
In 2015, Louisiana's manufacturers felt the impact of across-the-board reductions to corporate income tax credits, the dramatic re-definition of deductions for net operating losses that now makes Louisiana stand out nationally, and a 25% reduction to the refundable inventory tax credit.
In March 2016, sales taxes were reinstated on business utilities and manufacturing machinery and equipment—again making Louisiana one of a small minority of states to impose these taxes on major manufacturing inputs.
In June 2016, a critical sales tax exclusion on materials for further processing was limited, and manufacturers that participate in the Industrial Tax Exemption Program (ITEP) are no longer eligible to receive the refundable inventory tax credit. Finally, Gov. John Bel Edwards acted within hours of the adjournment of the Legislature to administratively constrain the ITEP itself and will now require local approval of contracts, which is expected to severely curtail the program.
Louisiana has lost more than 20,000 jobs in 2015 and 2016. As the oil and gas industry struggles through the current global downturn, relatively few bright spots remain in the Louisiana economy. The industrial growth underway along the River Parishes and in southwest Louisiana is helping to buffer what could be even deeper economic pains. These large manufacturing projects assumed certain costs, which will now likely increase as a result of legislative action, potentially slowing or delaying this growth.
As a state, Louisiana faces numerous deep-rooted challenges. While the deficit facing state government has consumed the past few years of attention of state officials, I would argue the budget problem actually ranks fairly low on the radar of the average citizen. What is clearly in need of our collective attention is Louisiana's entrenched poverty, struggling schools, unhealthy communities and a level of violence that is now in the national spotlight.
A stable job with good pay and quality health care is obviously not a panacea—but it is one of a series of policy solutions that state and local government can promote to begin to combat these historic challenges. Radically different educational options, improved access to health care, and more efficient infrastructure to connect citizens to jobs are other policies that deserve our best effort.
All of these policy roads start and end with providing more opportunities and options to improve the lives of individual citizens and ultimately the state as a whole. Louisiana manufacturers do their part by providing 150,000 high-paying, stable jobs that support stronger individuals and families. We need state leaders to do their part by laying a foundation that grows this industry and the significant opportunities it creates.
"Made in Louisiana" is, and should always be, something for us to be very proud of.
Camille Conaway is the vice president of policy and research at the Louisiana Association of Business and Industry, where she leads public policy analysis, development and research initiatives across a range of issues important to LABI and the business community. Conaway has served in the public and private sectors in Louisiana with expertise in the state budget, K12 and higher education, ethics reform, transportation, and public safety.
---
Originally published in the third quarter 2016 edition of 10/12 Industry Report.