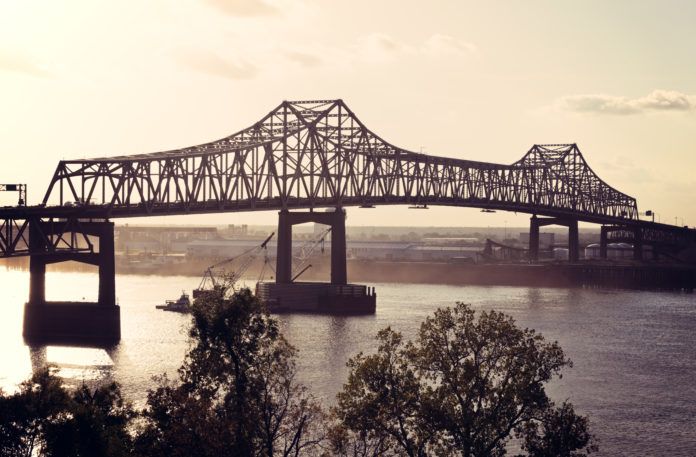 ---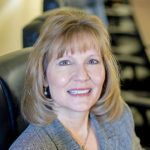 It was a hot day in July 1976, when the airplane touched down for my first introduction to Baton Rouge. My family was moving here from Brussels, Belgium, where my Dad had completed a two-year assignment with Esso Chemicals. As the airplane door opened, my parents, my two brothers and I descended the steps to the tarmac. The humidity enveloped us in a sticky blanket. We walked to the open-air baggage claim area and waited in the heat. "Welcome to Baton Rouge!"
After living in Brussels, Hong Kong, and Mountainside, New Jersey, I wondered what kind of place my parents had brought us to. Before arriving, we had heard some stories about our new home, and from what was said, I, being 12 years old, envisioned a place where people got around in boats and lived in houses on stilts, with alligators lurking at every turn. I honestly was not sure that there would be real, solid roads to drive on, but I assured myself that there must be roads. Indeed, as we left the airport that hot day, there were roads, and I breathed a sigh of relief!
Baton Rouge has an enchanting way of growing on a person, at least it did on me. My two brothers are now in San Francisco and Denver, and my parents spend half of the year in New Jersey.  Yet for all the charm that I see in Baton Rouge, I also see opportunities where, with the proper attention, our community could offer a much-improved quality of life. Since 1976, the region has made progress on many fronts, and there are so many dedicated individuals to thank for these improvements.
Our region continues to attract new employers and people from all over the world, and the population has almost doubled since 1976. So one might expect that road infrastructure would have doubled as well, and indeed there have been many projects to manage the growth; however, our region is at a critical "crossroads." In order to continue growing and maintaining existing roads, some new large-scale projects are needed, such as a new Mississippi River bridge and connectors to it. Presently, the existing bridges, two in Baton Rouge and one in Donaldsonville, are at maximum capacity.
Several recent articles in local papers have outlined the facts that we are spending too much time in traffic and paying too much for extra gas and vehicle maintenance, as compared to other cities our size.
These costs could be avoided if the infrastructure supported the needs. From families getting kids to school, to a craftsperson getting to the plant, or a health care professional getting to the hospital, we are all affected. Roads are congested not only during rush hour but also late into the night. Have you ever been at Siegen and Airline at 7:30 p.m.? Or the Horace Wilkinson Bridge, aka the "I-10 Bridge," on a Saturday afternoon? These are times you might expect free flowing traffic; however, too often, there is not.
Safety concerns also loom large for our region. From hurricanes and floods to traffic accidents and industrial safety concerns, the need to quickly evacuate and provide alternate routes for people is imperative. Recently, I left a plant located on La. 30 in Geismar around 3:30 p.m. and decided to try going toward Baton Rouge using La. 30 instead of I-10. The entire way was practically in gridlock. Every artery from south of La. 30 was blocked, with all of us just inching along. What if an ambulance needed to respond to a resident? And just recently the Intracoastal Waterway Bridge on La. 1 was deemed unsafe for heavier loads, which wreaked havoc on the supply chain of industry and on emergency responders, some of whose vehicles were not allowed to cross by State Police on guard.
DOTD has about 1,000 bridges closed across the state. A community that feels unsafe cannot foster a sustainable future.
Two years ago, GBRIA joined forces with the Baton Rouge Area Chamber and the Center for Planning Excellence to form the Capital Region Industry for Sustainable Infrastructure Solutions (CRISIS) group, which is a regional coalition. CRISIS has facilitated communication between the Capital Region Planning Commission, the Louisiana Department of Transportation and Development, regional parish governments, the Capital Area Legislative Delegation and other state legislators, and the recent Governor's Taskforce on Transportation and Infrastructure to get everyone on the same page, pulling in the same direction.
The chance to invest in infrastructure that will provide the necessary safety and facilitate future economic growth is at hand now. A reliable commute time to work, knowing the options to evacuate, and confidence that necessary infrastructure is planned when a new business comes to town, are all attainable. A new statewide coalition called "BUILD IT" is leading the call for change.
Consider our current situation, where Baton Rouge drivers pay $1,204 per year on safety and additional vehicle operating costs, according to the Washington, D.C.-based transportation think tank TRIP.
A better use of this money surely would be to invest in the infrastructure that can relieve these costs. Recent articles have outlined that the state needs at least $700 million to build new and maintain existing infrastructure annually. This translates into about $158 per year for the average driver in Louisiana.
We have the ability to move our money together for a greater common good versus what we're doing today, just taking care of our own vehicles. By joining forces, over the long term we can lower the overall cost. It really makes sense, so let's BUILD IT!
---
Connie Fabré is the executive director of the Greater Baton Rouge Industry Alliance Inc.
This article was originally published in the second quarter 2017 edition of 10/12 Industry Report.