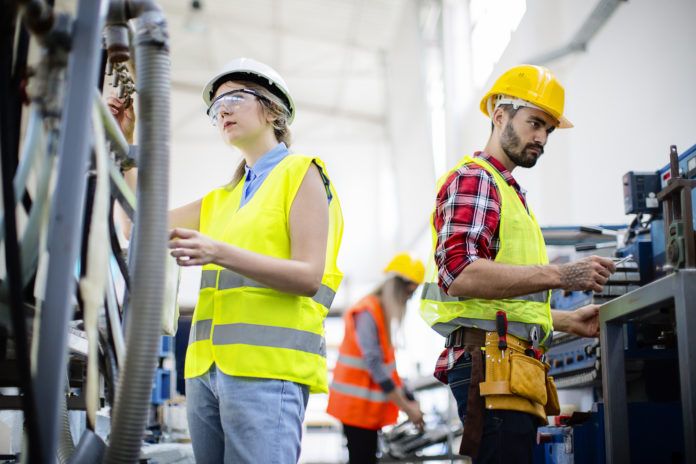 ---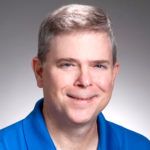 Fear not. There appears to be plenty of drive and tenacity coming out of the next generation. Given the success-oriented trajectory of those featured in this issue's "20 Young Leaders to Watch" cover story, our future is in good hands. This makes one consider that perhaps the millennials are getting a bum rap—at least in the Louisiana petrochemical, oil and gas markets.
Many of these up-and-comers—all under the age of 40—have accomplished more in a relatively brief span of time than most will in their lifetimes. They include leaders of state government, advocates of volunteerism, presidents of associations, developers of new technologies, upholders of civic responsibilities, earners of advanced degrees, you name it. All while handing the responsibility of guiding their companies, divisions or groups through challenging times.
As one of our 20 Young Leaders to Watch subjects put it: Maybe we should stop wringing our hands over today's worries and begin actively recruiting and training leaders for the future. After all, as the 50-and-over crowd begins to prepare for the next phase of life, someone needs to be there to take the reins.
Some of these young leaders have played crucial roles in the wake of the oil price decline these last few years. Included in that number are Mark Danos and his brothers at Danos in Gray, Louisiana, who have made some difficult decisions to adapt to a lower-for-longer oil market.
Despite recent upticks in oil prices, offshore owners and suppliers continue migrating to the shale plays. They've also turned to more conventional means of toughing it out, namely layoffs, expanded geographies and a more diversified client base. And at the urging of owners, suppliers are adding and/or combining services to become "one-stop-shops" in the never-ending quest to reduce operating costs.
Without doubt, the Gulf of Mexico is becoming a ghost town, and the result has been a dire unemployment picture for Houma, Thibodaux and Lafayette. But while some suppliers can follow the oil giants to the shale plays of the Permian Basin, there are those whose hands are tied by the very water-borne nature of their business. As Louisiana Oil & Gas Association Vice President Gifford Briggs put it, boats don't do so well on land. "If your whole business is crew boats or supplying tools and equipment that are specifically used offshore," he observes, "you can't just shift over to the Permian."
That means they've been left with limited options, none of which are desirable. SeaTran Marine in New Iberia, a marine transportation service company, has slashed its workforce by more than 60% since 2014, and is expanding its footprint by pursuing work beyond the oil and gas market. Others have or will shutter their businesses, since they were barely sustainable even before the oil drop.
THE SAFETY FRONT
Elsewhere, petrochemical owners and contractors are fighting technology with technology in the war against substance abuse. Read our story.
In this war, the internet has become a formidable opponent, as it provides workers with quick and easy tips for circumventing a drug test. Here's the rub: No one really knows how successful these ne'er-do-well workers have been. If truly successful, there would be no way of knowing. Nonetheless, industry is fighting back with new technologies—one product on the market detects synthetic urine—and by sharing testing data via a common testing laboratory such as DISA Global Solutions.
Staying ahead of the test dodgers will be important, since the use of opioids and synthetic marijuana continues to increase. State task forces are analyzing data to determine just how widespread the problem has become (opioid fatalities have tripled in the last few years), and plan to use that data to remedy the problem.
At the jobsite, contractors say opioids could soon overtake amphetamines and marijuana as the No. 1 reason for drug test failures. The good news is that owners are becoming more aware of the need for improved detection and are therefore taking decisive action. They recognize that a workforce under the influence is significantly less safe and significantly less productive.
Technology is improving safety stats in a decidedly different way through the lowering of "at-risk" labor hours. Advanced tools such as drones, robotics, acoustic emission testing and others are taking workers out of harm's way during routine inspections. In the case of drones, their use appears to be limited only by current regulations, and some are pushing for new Federal Aviation Administration regulations that would allow them to go farther and do more.
Others have gone "old school," turning to methods traditionally allocated to the rock climbing industry to scale tall vessels.
Whatever the method, the goal is universal. As Scott Waguespack, mechanical services manager at BASF, says, "Our approach to safety for the last couple of years has been exposure reduction. If you eliminate the hazard, then you've completely taken it out of the situation." 
---
This article was originally published in the first quarter 2018 edition of 10/12 Industry Report.