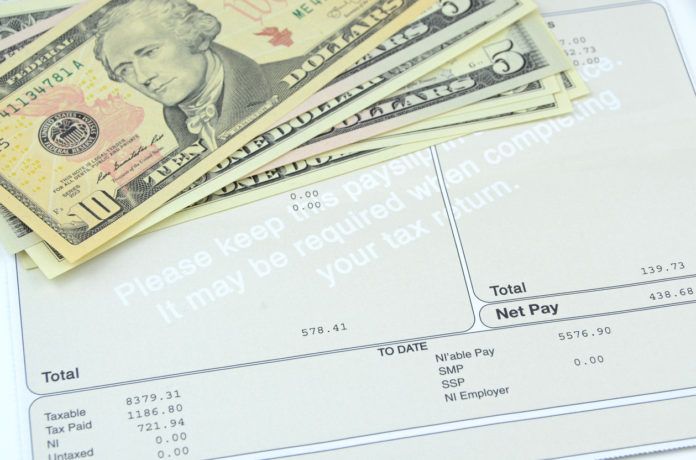 ---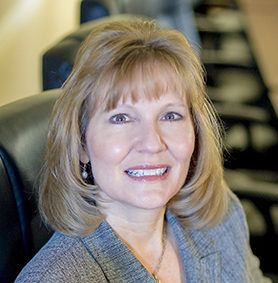 The storms of late summer 2017 were reminiscent of the year 2005. For those of us who remember that year, and many of us do, it seemed as though our world shifted dramatically into a new era. An era of key lessons learned where a great infusion of new ideas, new policies and new ways of doing things all emerged out of great hardship.
For Baton Rouge, we "dodged the bullet" this year but can so painfully empathize with our neighbors both to the east and west Gulf Coast. Naturally, many may be thinking that workforce effects this year may be similar to 2005.
Just prior to Hurricane Katrina (indeed it was Aug. 18, just 11 days before the hurricane's landfall), the GBRIA board of directors made an action plan to prepare for a predicted labor shortage.
Managers were still rather wary of an impending shift because the economy was lackluster, but several forces were at play that all pointed to what was coming.
A few weeks later, again just days before Hurricane Rita hit, a joint meeting was held in Lake Charles with members of GBRIA and the Lake Area Industry Alliance, also to address forecasted labor shortages.
There, too, we made a "to-do" list of actions to boost enrollment in training and attract more skilled workers to industry. When the storms hit on Aug. 29 and Sept. 24, 2005, it gave a reason for the pent-up pressure on wages to grow.
After the storms, workers were busy rebuilding their lives, but the plants had sustained damage as well and needed repair.
This doubled the impact on the labor force, and quickly a "bidding war" broke out for skilled people to rebuild and operate industrial facilities.
The forces at work created a 39% escalation of base wage rates in Houston's industrial skilled labor market over the next three years.
The greater Baton Rouge area saw a similar increase of 34%. The base wage for skilled craft labor had hovered around $18/hour for years and it shot up to over $25/hour. The draw for labor came not only from industrial competitors but also from FEMA, which was offering generous wages to help with the rebuild of badly damaged New Orleans neighborhoods and public infrastructure.
But our region is resilient and solutions were found. Labor came from Texas, Alaska, the Philippines, Puerto Rico and more to meet the demand. The hurricane rebuild was only a coincidental co-factor in why labor rates increased.
The feeling in the industry at the time was that a shortage was at hand, in large part, because skilled crafts had fallen out of favor as a career. Schools no longer taught "shop," and brand new welding labs lay idle and carpentry lathes had gathered dust.
In the years that followed, Louisiana embarked on a "High School Redesign" project and implemented a technical track diploma. GBRIA and its partners joined hands in the redesign and lauded the progress.
Now, industry-based credentials earn as much weight for schools as do Advanced Placement exams, and welding shops and lathes are once again humming with busy students who enjoy creating things as much as they do writing about them.
In 2016, the Baton Rouge area suffered through the "Great Storm" and industrial plants felt the pinch when workers were missing due to rebuilding their homes, but the plants themselves did not sustain much damage and wages did not escalate.
From what we can tell presently, Hurricane Harvey was similar. Most plants are back up and running in the Houston area.
Only time will tell, but I believe the landscape is different today for us in the Capital Region. It is true that employment is nationally high, and it is true that the oil and gas sector is gaining new momentum with a forecasted $200 billion of expansion on the horizon; however, the types of skilled labor required in Baton Rouge area plants is slightly outside of that bubble.
Currently, it is estimated that industrial skilled crafts people at the top of the pay scale earn over $31/hour for their base pay. Whereas in 2005 a market shift in wages was foreseen by many before the storms, today many believe industry offers a competitive wage.
The workforce has grown, many in Louisiana have been training over the last 12 years and major improvements in our high school offerings have opened up the eyes of students and their parents to the career options available in industry. A robust pipeline of talent is seeking entry.
Currently in the Capital Region, an expansionary time has slowed slightly, which points to stable wages. More large investments are forecasted in the timeframe 2018-2024, although at a slower pace because raw material prices, especially natural gas, are predicted to remain low.
Maintenance and turnaround activities are also forecasted to be robust in coming years, so, at present, a win-win scenario seems to be in play, which is stable wages for employers at a rate that attracts new talent and retains the mature workforce.
Connie P. Fabré is the executive director of the Greater Baton Rouge Industry Alliance Inc. Jessica Pranjic is the manager of communications and workforce development for the alliance.
---
This article was originally published in the fourth quarter 2017 edition of 10/12 Industry Report.