COVID-19 has impacted the nation and the Baton Rouge region profoundly and industrial sites in the area responded to the emergency in many ways.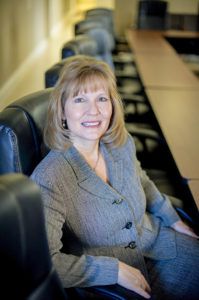 Despite most facilities being critical infrastructure that had to continue producing, plants responded by slowing some construction and maintenance that could be deferred safely to focus on keeping their direct employees safe. In addition, many "non-essential" workers were asked to work from home.
Necessity being the mother of invention, plants reacted quickly to defend their workers from the virus.  Of course, they followed guidance from the Centers for Disease Control, Occupational Health and Safety Administration and others, and tapped into the innovation of their employees.
Over the last few months, the Greater Baton Rouge Industry Alliance gathered the best experts in the industrial community from area facilities, contract maintenance and construction companies, medical and safety providers and held a series of workshops and listening meetings.  The association then developed a comprehensive guide to help the industrial community bring more workers back to work at full capacity.
Now, as Louisiana moves at press time into Phase III of reopening, plants are bringing more and more workers back on-site, and GBRIA's new guide is helping plants decrease the spread of COVID-19. The guide provides advice in the areas of 1) Site Entry Requirements, 2) Performing Work, and 3) Social Distancing and Sanitization with several sub-categories under each area. In addition to wearing face masks, there are many new strategies that have been put in place to keep workers safe.
GBRIA encourages all industrial sites, their suppliers and contractors and other related or similar industries to view and implement strategies in the guidance document, which can be found on GBRIA's website.
Industrial sites and contract companies also donated many supplies to area schools and hospitals.  Schools needed laptops and internet connectivity for students suddenly sent home to learn in mid-March. Plants donated time, expertise, and money to ensure that every child in neighboring schools had what was needed to complete online learning.
Hospital workers in the Baton Rouge and especially New Orleans area quickly ran short on supplies for masks, face shields, gowns, gloves, and sanitary wipes. Industrial sites also ran dangerously low on hand sanitizer and other personal protective gear, but many made the effort to share and donate with the front-line healthcare workers up and down the Mississippi River, collaborating with other area organizations such as One Louisiana Now, Louisiana State University, the Baton Rouge Area Chamber and more.
One Louisiana Now even made face shields for New Orleans with common plastic sheet protectors for a while until more sturdy supplies were donated by Formosa Plastics and made hospital gowns with sheeting donated by Lamar Advertising's billboard plastic. ExxonMobil and others made or bought and donated thousands of gallons of hand sanitizer and donated it to community organizations. Many plants and contractors cooked for hospitals, provided meals and treats and donated thousands of dollars to support efforts to fight COVID-19.
Many of the area plants make chemicals that go into medical equipment, personal protective gear, and clear barriers, which have been erected in many public and retail locations. The outlook for business seemed bleak this past spring, save for supplying products to fight COVID-19; however, over the summer, more and more plants began to see an improvement in their business and hired back many contractors.
GBRIA's Quarterly Plant Manager's Forecast sank to 22 in the second quarter, a level not seen since 2009.  In the third quarter, there was an uptick in the forecast to 35, which still indicates a contracting economy since the number is below 50, but it seems to indicate progress toward recovery and that living in a "new normal" is possible.
Connie P. Fabré is the executive director of the Greater Baton Rouge Industry Alliance Inc.