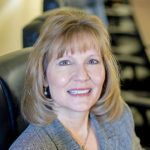 Over approximately the last two years, much has been researched and written about industrial investment, the petrochemical industry and property taxes in our state. Statistics taken from here and there, over the last 20 years or other comparison horizons, have been put together to paint a picture of corporate greed and stealing from our schoolchildren. So what's a person to believe? 
The industrial community of plants, contractors, suppliers and employees of all these companies have been the fabric of Baton Rouge since 1909. There wouldn't be any schools to build were there no industrial investment and the population growth the plants have brought. Why would a grocery store be needed? Or a hospital?
Ours is a unique community, and, for whatever reason, most of our eggs are in one basket. I applaud efforts to expand the diversity of our economy and the progress that's been made, but make no mistake: We are still mostly dependent on the riches that our state's natural resources give to chemistry. The salt domes, the natural gas, the oil, the river—these are what have funded the growth and development of the area. And we need industrial investment to put the natural resources to use.
There are so many ways to measure the value of this investment. The number of jobs created is certainly one way; however, to claim that one snapshot of a project's company employment is the measure of success is simply uneducated. I think most do understand the bigger picture that when a site agrees to build and hire some people that those people need other people and so on.
It's a plain math fact that industrial plants have struggled to stay in business over the long term. Many plants have been shut down, sold, carved up or moth-balled, and some restarted. Competition from China, the Middle East, Europe, and don't forget Texas, has been nipping at our heels for decades.
It's only due to technology changes, innovation and ingenuity that our Baton Rouge petrochemical industry is still alive at all, so it's no wonder that employment at these sites may not show growth. However, if you measure the overall growth of the area, Baton Rouge jobs have grown steadily over time, and it is due in large part to industrial investment.
Changing the Industrial Tax Exemption Program from the baseline that it was changed the game. The key to stability is to know the rules of the game. When the rules were changed for granting ITEP exemptions, it not only took incentive away, it caused havoc in local communities that did not have a mechanism to judge whether to grant the incentive, and it made people hyperfocus on money.
What does a community really care about when a plant decides to build? Infrastructure, noise, a buffer? Those are the things a community should be focused on when evaluating a new project. The money will come, just as it has since 1909. What is needed now is help to build stability back into the process.
Connie P. Fabré is the executive director of the Greater Baton Rouge Industry Alliance Inc.