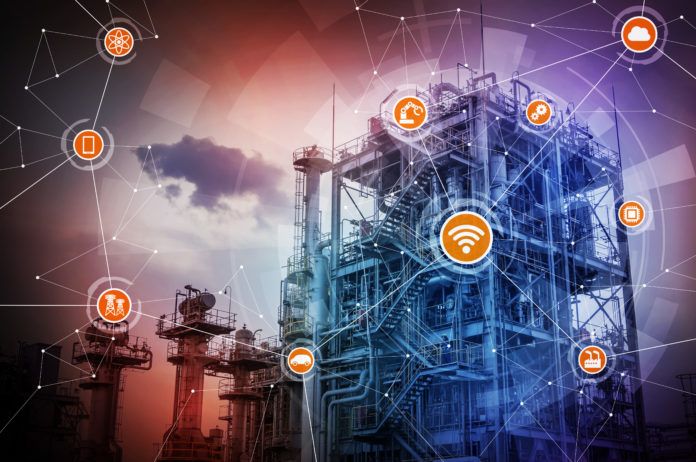 ---
The new era of "smart manufacturing" has arrived along Louisiana's industrial corridor. In increasingly greater numbers, the industrial community is turning to digital processes, in concert with the Industrial Internet of Things (IIoT), to harness data and thereby facilitate machine learning and automation.
The idea is that these smart techniques can more effectively capture, analyze and communicate data, enabling manufacturers to identify inefficiencies sooner and get answers faster. As a result, full implementation of these techniques has the potential to reduce production costs, energy consumption and supply chain energy stream usage.
Unfortunately, while the data is already out there, the big stumbling block for many companies is finding ways to effectively capture and analyze it for practical applications as they simultaneously deal with aging facilities and fragile ROIs.
Industrial and oil and gas companies are lagging a bit behind other manufacturers in this regard. A recent survey conducted by PwC and the Manufacturers Alliance for Productivity and Innovation found that while nearly 90% of U.S. manufacturers are embedding data-gathering, internet-connected devices into their products, only 72% of industrial companies are making "substantial investments" in smart manufacturing.
JUMPING OUT IN FRONT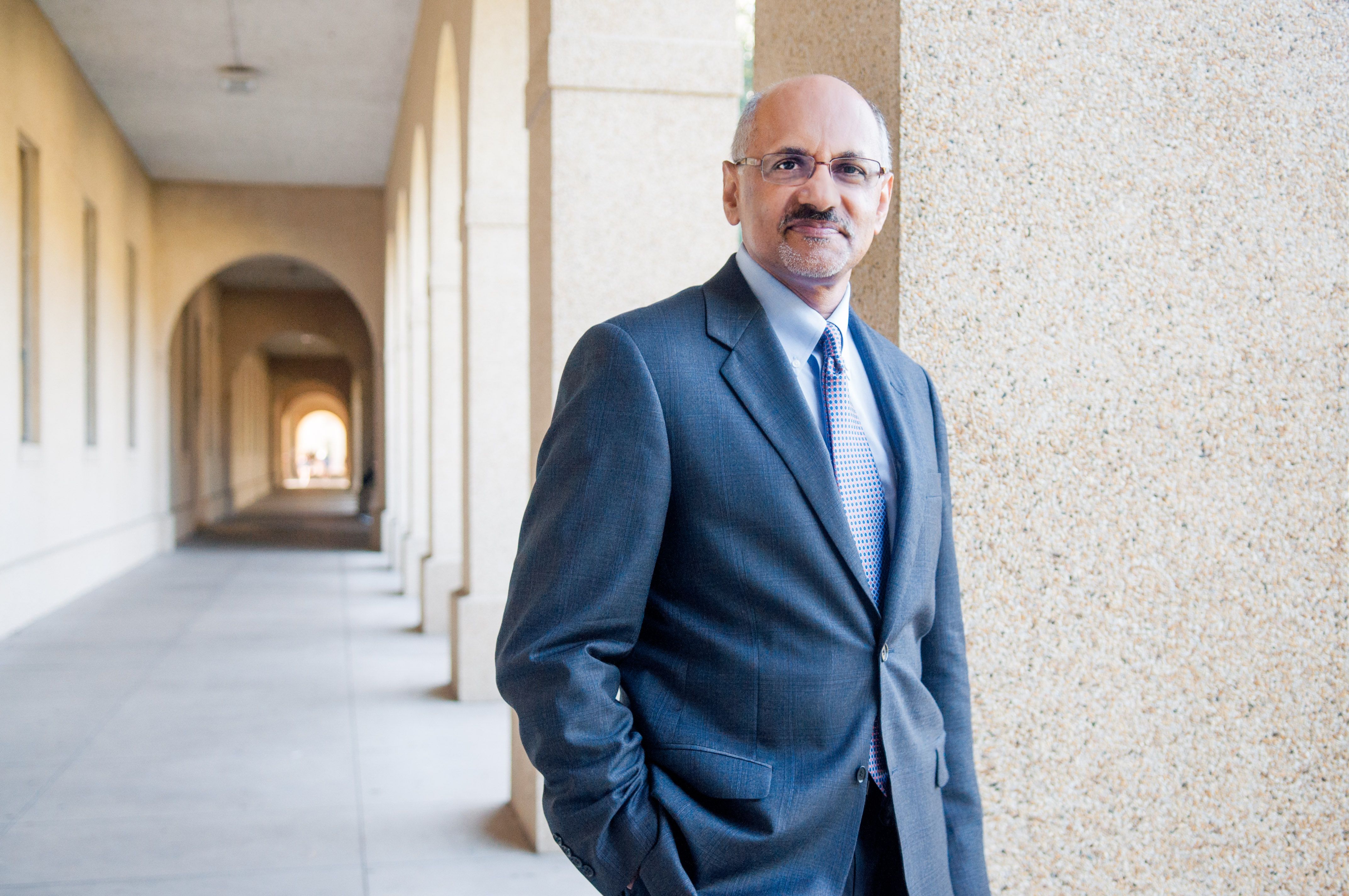 In Louisiana, some companies are light years ahead of others. Already considered a technological leader in its field, Baton Rouge-based pipe manufacturer Stupp Corp. is nearing full implementation of a new software-based system that will manipulate production data to make direct, quantifiable improvements to its production processes. The Rockwell Automation-based tool will enable Stupp to gain better granularity and visibility into its shop floor operations and tie performance outcomes back to operational parameters. As a result, the data will allow it to better understand how various operational conditions can impact the final product.
From specification to implementation, the development of the $5 million system has been a two-year endeavor, but the wait will soon be over, says Chip McAlpin, Stupp's vice president – corporate strategy and development. He expects the new system to "go live" before year's end.
"The process will help bridge the business level software and the automation floor," McAlpin says. "It ties into the actual automation that controls the logic of the assets, and then relays back process data from the sensors. That will give us the ability to sort that data for operational optimization."
While some players in his industry haven't advanced as far technologically, McAlpin feels that they'll eventually be left with little choice. "Use of data-driven decision-making has been something we've increasingly turned to as our industry has progressed. In recent years, the U.S. domestic pipeline industry has become more globally sourced. One of the ways we will remain competitive is through the use of data-driven techniques and tools."
LSU Vice President for Research and Economic Development Kalliat Valsaraj says some Louisiana industrial companies are lagging behind because of aging facilities and an inability to adequately collect, interpret and utilize data that already exists. "Chemical manufacturers have runtime data that they have gathered over the last 60 or 70 years," Valsaraj adds. "Every minute, every second, they collect the data, but they haven't analyzed the data to do some predictive analytics. For example, will the operation have downtime one day from now or 10 days from now? If you can estimate those things from the data that you already have, you can economize your operations quite a bit."
In some cases, Valsaraj says, LSU might be able to help. "It may be something that we can help with, simply because the university has the capability to do big data analytics and predictive analytics."
FEWER BARRIERS TO ENTRY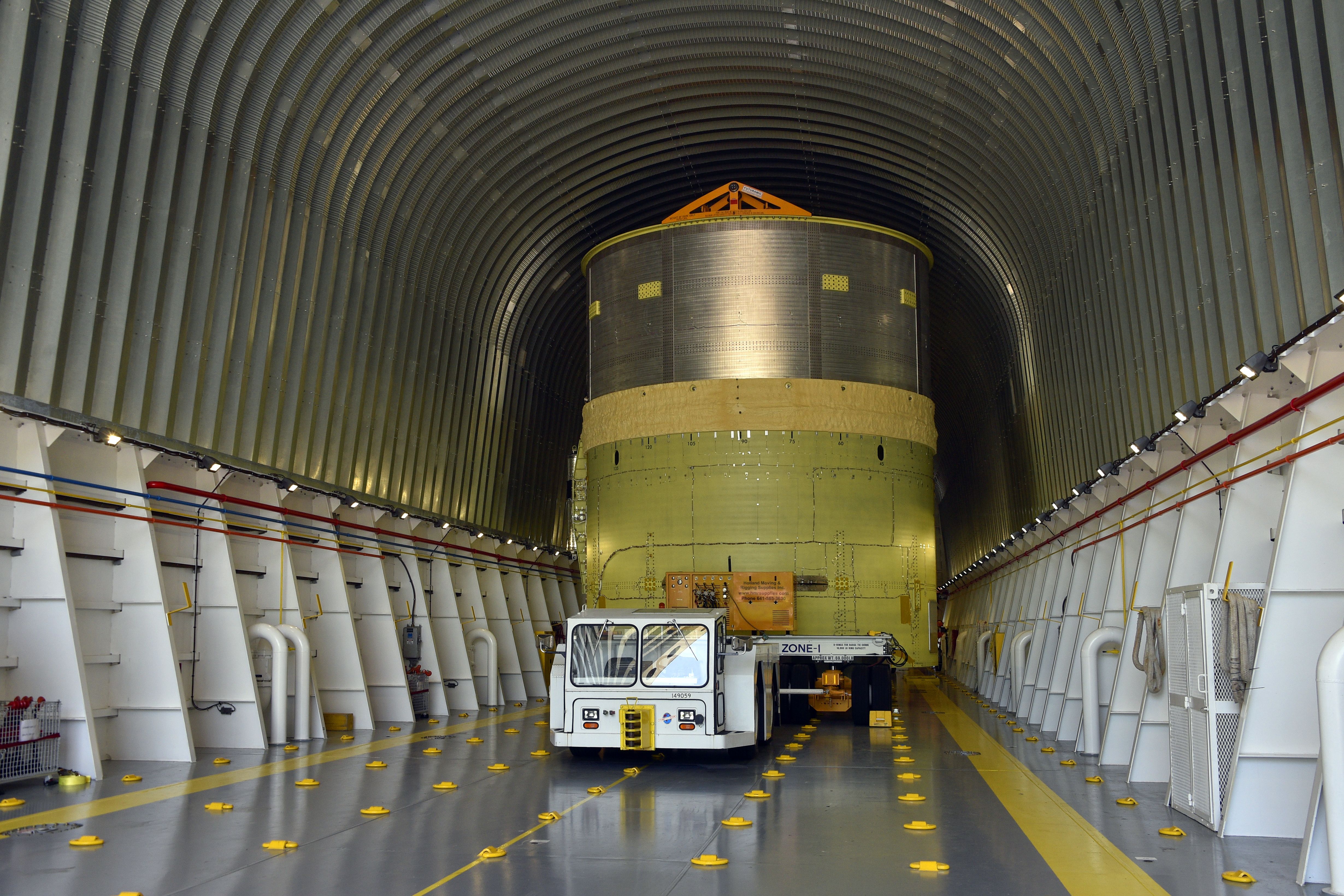 Perhaps the biggest reason for the surge in interest throughout the industrial landscape has been a drop in the cost of interconnected devices and the availability of greater computing power. This makes smart manufacturing more financially attractive to the average owner. After all, greater visibility into their operations could potentially improve efficiency, and as a result, ROI.
At Stupp, it's all about the collection and correlation of data points. "The more data points you can collect and sophisticatedly correlate back to real time events, the better," McAlpin explains. "It's transactional-level data back to real-time process detail that can allow you to better understand the changing conditions in your manufacturing process.
"If you know that a certain customer has a unique specification, you can track and trace and understand how that specification impacts the performance of your production"—with the end goal of improving the overall outcome. "Internally, it can help you make sure that you're having fewer of those situations over time and can allow you to gain advantages that might allow you to pass along savings to the customer or create additional value."
Furthermore, the process might actually help uncover a latent or hidden need and help Stupp differentiate itself from its competitors. While the current smart manufacturing application is specific to Stupp's pipe manufacturing company, its bridge manufacturing company in Bowling Green, Kentucky, is pursuing similar technological improvements in its processes.
SMART HELP WITH SOFTWARE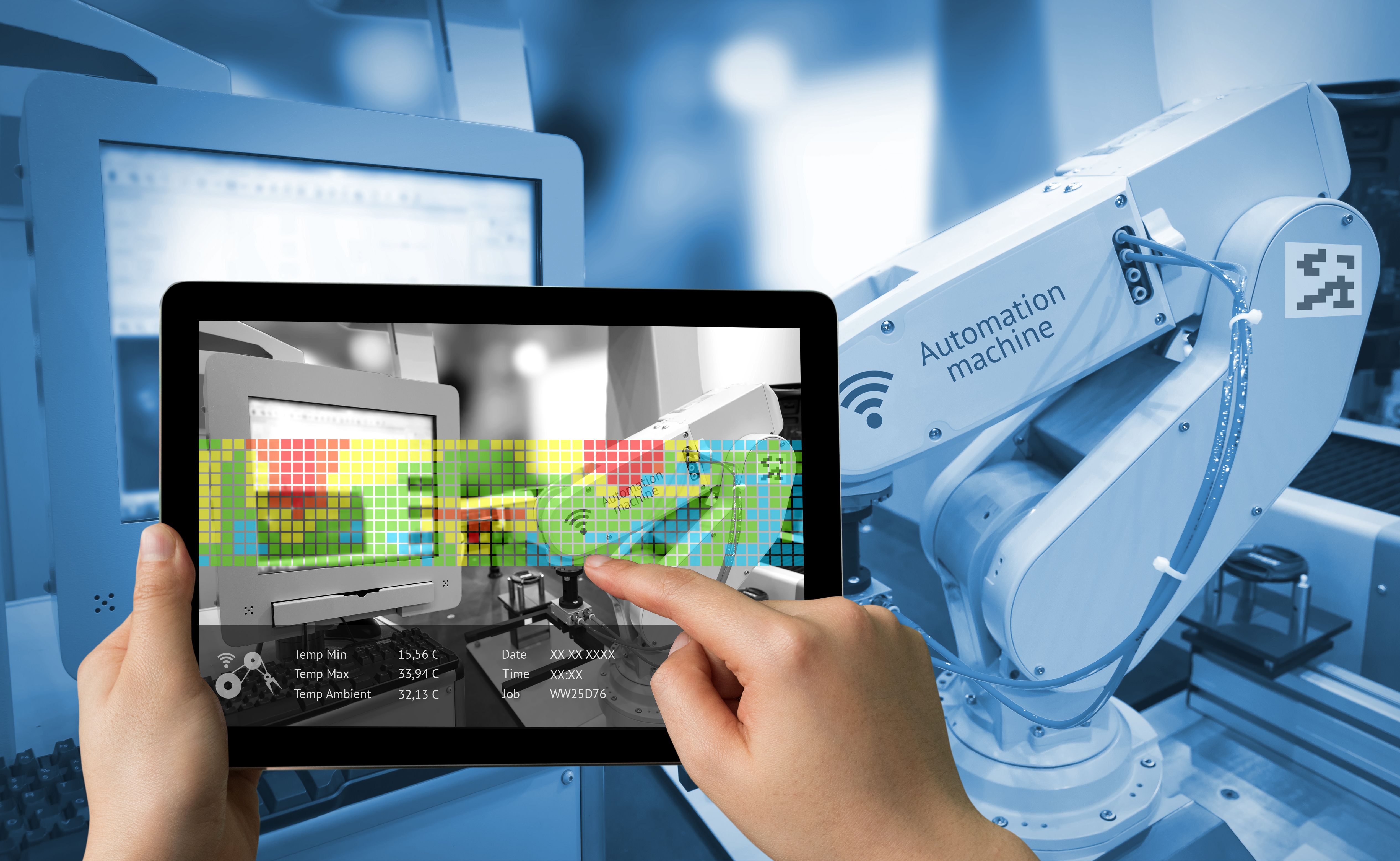 The Clean Energy Smart Manufacturing Innovation Institute, based at UCLA with a regional shop at Texas A&M, was created in 2016 to provide software "architecture" to manufacturers, as well as industrial, oil and gas owners, so that they might better manage and interpret data coming from their work processes. CESMII receives $70 million in funding form the U.S. Department of Energy, leveraged with more than $70 million from industry and academia.
"The concept is that data is an underutilized asset, and there is software out there that will help you figure it out. We provide the means of tying a lot of that software together," says Dave Williams, the institute's COO. "Ultimately, the institute provides access to what we believe is the leading, cutting-edge tool, which is our open architecture platform, and influences the direction of technology development."
Williams, who previously led the implementation of smart manufacturing initiatives at Alcoa, says the institute's fledgling regional center—one of only five in the U.S.—operates out of the Texas A&M Engineering Experiment Station and is already engaging with oil, gas and chemical companies along the Gulf Coast through a series of workshops.
"Having the regional centers provides the institute with the geographical reach to understand the problems in specific areas and to structure solutions, as well as give regionalized industries the ability to influence the development of technologies," he adds. "The workshops are intended to develop a road map and bring industrywide issues to the surface. Not only do we want the larger oil and gas companies, but we want the suppliers to that industry, as well."
Ultimately, CESMII will serve as the "connective tissue" for industry by putting multiple software systems into a single platform, thereby providing an owner with a cohesive set of usable tools that can be adapted for their own operational systems.
Additional push from academia comes from organizations such as LSU's Industrial Assessment Center, whose director Jonathan Shi recently attended a training meeting with other IAC directors in New Orleans to, in part, discuss how assessors can best provide smart manufacturing assistance to industrial owners. LSU's IAC provides free industrial assessments to small and medium-sized manufacturers in the areas of energy efficiency, productivity, sustainability and competitiveness.
Leading the discussion, M.R. Muller of Rutgers University noted it's sometimes difficult to convince management that smart manufacturing is beneficial, no matter how cheaply it can be implemented. Other barriers include cybersecurity concerns, a lack of employee knowledge and a perceived workforce skills gap.
Still, Muller said he's noticed a greater awareness of the need for smart manufacturing in just the last two years. Topping the list of perceived benefits are increased productivity, reduced costs, optimized utility and an enhanced customer experience. "This year, more than half of the small- to medium-sized owners reported that they were in some stage of creating a digital, smart strategy," a significant increase over 2015.
THE NEXT GENERATION OF PROCESSES

The potential for smart manufacturing technology has more far-reaching implications than the mere manipulation of data, says LSU's Valsaraj. In fact, it could one day be instrumental in designing a new generation of smaller industrial components that require less physical space. "If you look at any chemical operation, you'll see those very large towers everywhere," Valsaraj says. "To a large extent, a lot of that area within the tower isn't useful, because they haven't been optimized. If we could optimize it by actually understanding the patterns of flow of the fluids inside, then they could be made much smaller and more compact, and maybe even more efficient in the process."
Taking it a step further, small modularized units could be used interchangeably to circumvent the need for costly reconstruction projects.
Some companies, he says, have already taken the step toward modularized processes, such as Velocys Inc., a biorefinery owner in Houston. Still, he admits there are some significant obstacles to overcome before it becomes a widespread reality. "There hasn't been enough research on the front end to identify the things that industry needs to do to get there."
Valsaraj also plays a key role at LSU's National Center for Advanced Manufacturing, which assists with the design and implementation of advanced manufacturing techniques for NASA at the Michoud Assembly Facility in eastern New Orleans. In the process, NCAM hopes to create technologies that can be easily transferred to the industrial and manufacturing sectors.
Louisiana Economic Development Secretary Don Pierson says LED takes an active role, both monetarily and at a participatory level, in facilitating the transfer of NCAM technologies to "real-world" applications. "If you're not performing advanced manufacturing you're going to be left behind," Pierson says. "The availability of all this data and our ability to actually analyze and integrate it is increasing each day, and it's amazing to think where we'll be 10 years from now."
"In Louisiana, we're seeking to attract and expand industries that integrate new and innovative technologies in both products and processes to remain competitive in the marketplace and add value. We must stay strong and strive to be a market leader in the advanced manufacturing sector."
---
This article was originally published in the fourth quarter 2017 edition of 10/12 Industry Report.