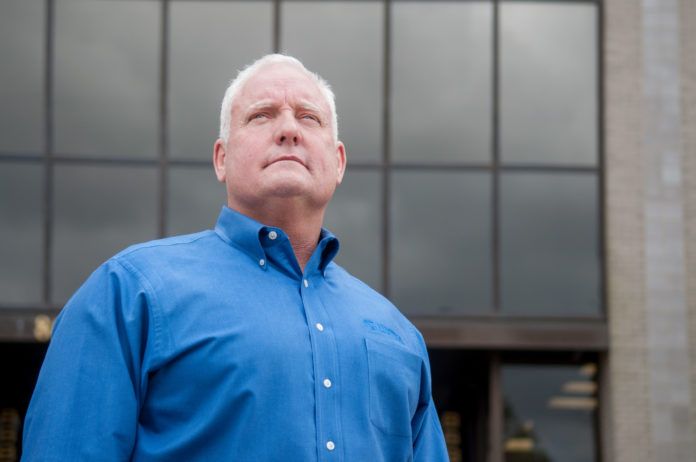 ---
Robert Chandler, Turner Industries' senior vice president for maintenance and specialty services, says the 3,200 or so turnaround workers he oversees are "a different breed."
"They want to go hit an event, work three or four weeks, work 12 hours a day, seven days a week, go back home for a week, then go to the next one," adds Operations Manager Rodney Landry. "They're road warriors. That's all they want to do."
Last spring, Turner reorganized its turnaround group to offer a range of services needed for turnarounds, such as specialty welding, under one management team and one point of contact. Chandler prefers to plan, manage and execute a turnaround project and select his own subcontractors. "That way we're responsible and in control of everything," he says—although increasingly he's finding plant owners want to be more hands-on.
Major turnarounds often bring together multiple groups of contractors and subcontractors, along with the plant or refinery's direct employees, and the lines of authority between the various teams aren't always clear. The hours are long, the pressure is high, and workers are dealing with unfamiliar colleagues and performing unfamiliar duties. The potential for chaos–and expensive delays–is high.
But while strategies may differ, experts agree potential issues can be mitigated with careful planning and training. And in the heat of a high-stress project, some workers will demonstrate new talents and leadership abilities that can serve a company well after the turnaround is over.
Chandler says keeping everyone working safely is the biggest challenge, and the longer a turnaround lasts, the more challenging it can be.
"Toward the end, people start getting tired," Landry says. "When you start sliding into hunting season, people tend to say, 'I've made enough money this year, I'm going hunting,' so you start losing key people."
Chandler and Landry say the best way to avoid problems onsite is to make sure workers are properly trained before they ever get to the site. Chandler says frontline supervisors spend "countless hours" learning how to manage the workforce, identify at-risk employees, and keep everyone focused.
"Leadership is the key on any turnaround," he says.
A BIG YEAR
Axel Altmann, maintenance and reliability director for Dow's St. Charles Operations, launched his first turnaround of 2017 in February, and was planning for a big turnaround year. Dow normally has about 300 or 400 maintenance workers on site, and a large turnaround project might bring an additional 1,200 or more contractors to his facility. Dow sets the technical guidelines for the work, Altmann says, but doesn't dictate how the workers are managed.
Once they walk through the gates, contractors have the same rights and responsibilities as Dow employees, he says. Before a turnaround, the contractors are in the same safety meetings. When the project starts, daily morning "tent meetings" are held to reflect on the last 24 hours and look forward to the day to come. And when it's over, contractors are included in the lunches held to recognize a job well done.
"It's really a partnering approach between Dow and the contractors," Altmann says.
Dale Logan, executive director of the Southwest Louisiana Construction Users Council, was a maintenance manager with ConocoPhillips for almost six years, overseeing routine maintenance, turnaround maintenance and capital projects. Logan says early in his career he did all the planning for a turnaround. Later, he found giving a major contractor more leeway to manage the daily details was more efficient, although as owner his employer still approved the subs.
"It really just got down to, how much do you want to let go?" he says. "Because at the end of the day, in the position I was in, the buck stops right here."
Logan usually preferred having workers on 10-hour shifts rather than 12-hour-shifts. The last two hours at the end of a long day might not be as safe and productive, and having a break between shifts avoids causing a traffic jam in the parking lot.
"We very seldom tried to work 24 hours around the clock, seven days a week, because people just needed a little time off," he says.
A LEARNING EXPERIENCE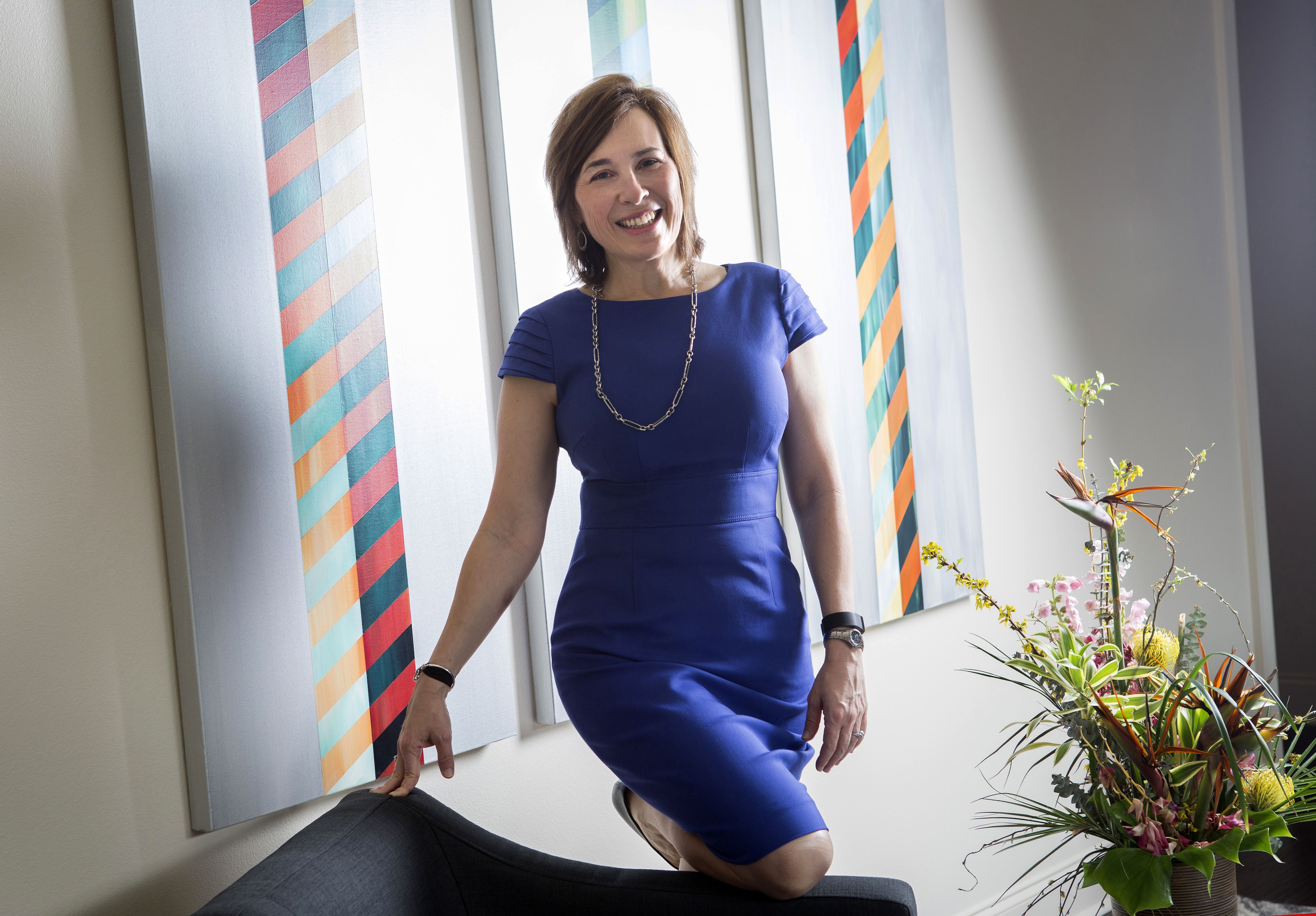 Logan says turnarounds were "an awesome development opportunity" for his workers.
Managers have a pretty good idea who the leaders are among their craft men and women, he says. Turnarounds can confirm those beliefs and allow those people to step up.
Turnarounds can be a great learning experience, agrees Connie Fabré, executive director of the Greater Baton Rouge Industry Alliance. An engineer might take on a new shift, or a crafts person might become a crew leader. New skills are developed, and new leaders may emerge.
"When a plant has their large turnaround, it affects almost everyone in the plant," she says. "Almost everyone in the plant gets to play a little different role."
Every step of a turnaround is "planned out in excruciating detail," Fabré says. But when glitches do happen, that's when teamwork and problem-solving ability comes into play.
"That's a lot of what makes the job fun for a lot of folks," she says.
Devin Lemoine, owner and president of Success Labs, does a lot of consulting work with manufacturing plants, helping them use turnarounds to engage and develop emerging leaders. She suggests supervisors talk with their employees about what they want them to get out of the turnaround, beyond simply doing their jobs.
"It's a great learning opportunity, because people are doing things they don't typically do," she says. "They're out of the typical routine, and they're working with new people."
HOME LIFE
Aside from the technical side of things, Lemoine says, it's on the "people side" where a project can turn ugly. Longer hours, different shifts, and altered sleep and eating patterns can lead to cranky and clumsy employees, who quickly can become unsafe and rude employees, she says.
Working long hours on a turnaround means less time at home, so it can be helpful to prepare for that, she adds. Who will take the kids to school? Who will walk the dog? Can employees prepare meals ahead of time and pare down other routines to get extra sleep? Anything that helps workers maintain a work-life balance might help them be more alert, happier and safer.
Communication easily can break down when workers are stressed and interacting with people they don't know well. Ideally, Lemoine says, communication protocols and expectations about what to do when things go wrong are set ahead of time.
Darrel Zweigle, turnaround and construction department head for ExxonMobil's Baton Rouge complex, is very familiar with the skills and capabilities of each of his contractors, which dictates how much leeway they'll have on a particular job and how they will be compensated. Planning for a turnaround might take three or four years, he says, and developing teamwork and communication is an important part of that process.
"You can't just put people in a room and expect them to be a team," he adds. "You have to learn to trust."
Even with a detailed plan, "discoverables" will pop up during the course of the project, and the teams needs to be able to react and stay on schedule.
"You can't be working in silos, because answers are needed within hours or days," he says.
When staffing a turnaround, ExxonMobil assesses and scores each worker's skills, providing additional training as needed. In some cases, a trusted welder, for example, might be brought into a turnaround to supervise scaffolding, because sometimes technical expertise is less important than intangibles like leadership ability.
"You're not going to have all the best," Zweigle says. "You're going to have to grow people."
---
This article was originally published in the fourth quarter 2017 edition of 10/12 Industry Report.