---
Kent Satterlee spent the better part of his 35 years at Shell working as an engineer in the Gulf of Mexico, and later as an environmental engineer and regulatory policy manager. Little did he know that his diverse background would prepare him for an epiphany that could literally transform the industry's handling of abandoned offshore platforms.
Satterlee and the founders of the nonprofit Gulf Offshore Research Institute saw an opportunity to repurpose these dormant offshore rigs, much like a developer might revitalize a blighted neighborhood. The innovation is a three-pronged hybrid that encompasses real estate, recycling and research.
"There are literally thousands of offshore platforms in the Gulf of Mexico that have been installed over the last several decades," says Satterlee, who now lives in Mandeville. "The law requires that they be removed when they're no longer useful, but that's not necessarily the right decision for the environment or the ecology of the Gulf of Mexico."
Instead of seeing these rigs as eyesores to be relocated or dismantled, the nonprofit GORI views them as real estate opportunities in an offshore environment. "We want to make scientific and environmental use—and even economic use—of these structures."
GORI's goal is to acquire platforms in the Gulf, restore them and sell them to public or private entities. The benefits, Satterlee says, could outshine other initiatives—such as the Louisiana Department of Wildlife & Fisheries' "Rigs to Reefs" program—because the platforms stay in place and leave the existing ecosystem undisturbed.
In the beginning at least, the tenants would be universities and other public institutions looking for venues to perform research. The University of Southern Mississippi is a likely first tenant, given its attention to  "blue tech," which focuses on water-related issues ranging from conservation to sanitation. The U.S. Navy at Stennis Space Center could be another, as offshore rigs could be transformed into charging stations for its fleet of underwater drones.
Nonetheless, despite the potential of its idea, Satterlee's group faced a daunting problem not unfamiliar to many startups. GORI had no real plan for turning the idea into a marketable reality, and it needed help "connecting the dots" and overcoming the dire possibility of failure that befalls most startups.
Fortunately, a unique partnership forged between Shell's GameChanger program and New Orleans' The Idea Village is paving the way. Gamechanger was launched by Shell in 1996 to deliver innovative options that can potentially impact energy's future, while The Idea Village, founded in 2000, is a nonprofit organization that provides direct service to high-impact entrepreneurs.
BRIDGING THE GAP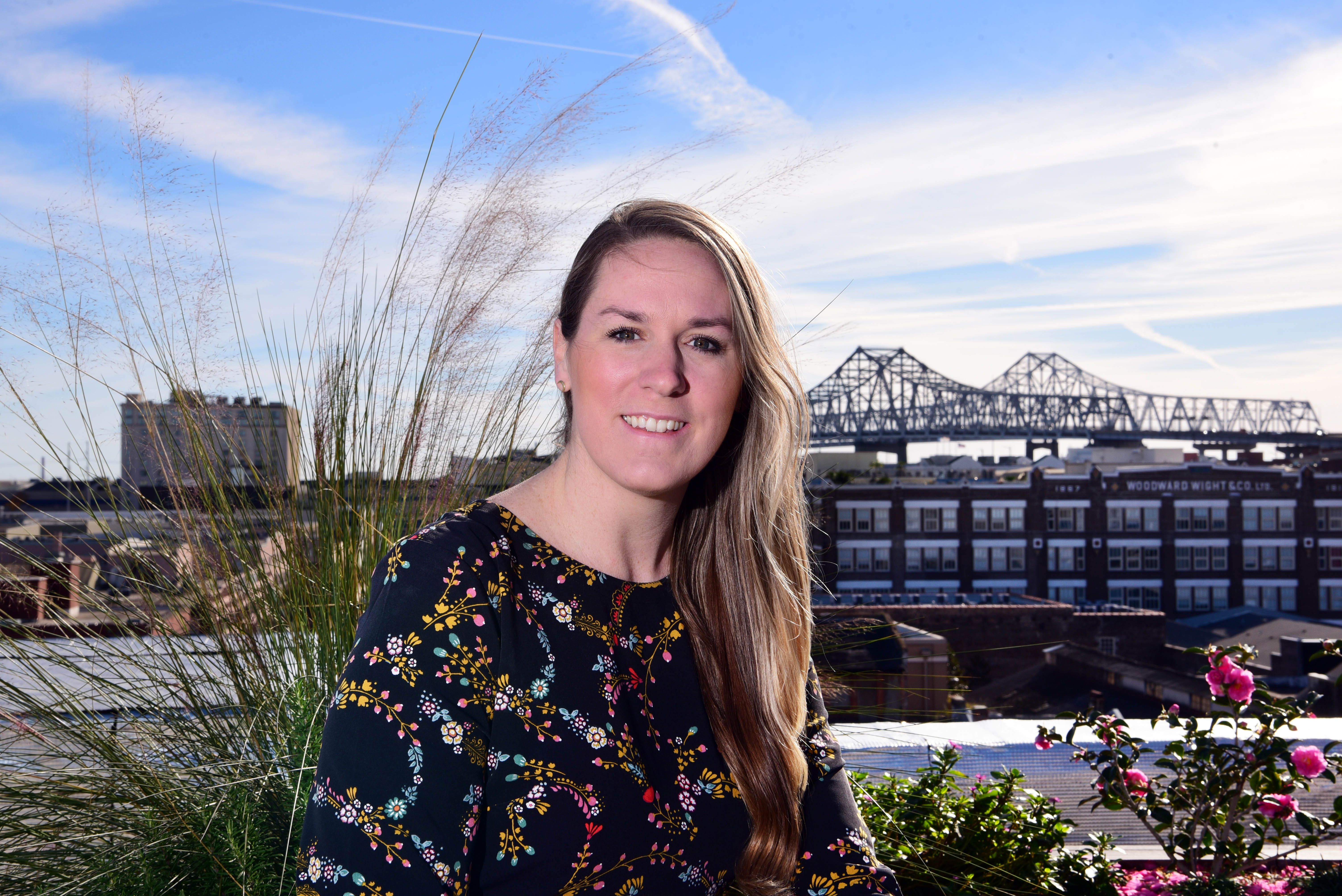 In 2018, Shell and The Idea Village jointly launched their first energy-focused incubator and accelerator program to provide startups and innovators with the tools needed to turn their dreams into reality.
The program kicked off in December with an Energy Innovator Bootcamp that put entrepreneurs and innovators through an intensive customer development and business model validation process to test the commercial potential in the marketplace.
From there, they selected three teams as finalists for a 16-week accelerator program, dubbed ENERGYx. The program is designed to help participants turn their technical innovation into a scalable business, based upon their demonstrated traction and market potential.
To conclude in April, ENERGYx provides structure, education and connections that help founders take their companies to the next level by ensuring they are focused on honing their innovation, validating their business model, building a market-ready product and continuing to develop customer traction. Participants in the program benefit from the opportunity to co-develop the technology with the input of Shell experts.
It has been a "perfect marriage" for the organizations, as Shell needed to bridge the gap between its 23-year-old GameChanger program and real-world applications, and Idea Village desired to expand its footprint.
For GORI, it has been a shot in the arm. Satterlee spent a week in the Bootcamp, examining and re-imagining their concept, and developing messaging. "Just like any small startup business, you need a lot of coaching and mentoring to know the right thing to do," he says. "You need to know how to market yourself and present your benefits and selling points to others. That's really what they're providing us—mentoring and coaching on how to get our companies going."
Lee Williams, who oversees the GameChanger program in Houston, says The Idea Village fills an important need, as the collaboration provides energy entrepreneurs with structure, accountability and support through its robust entrepreneurial network. It also provides an avenue for a fledgling company to access Shell's internal experts to help formulate their idea.
This is not a new idea for Shell. "A couple of years ago, we changed GameChanger's focus to be entirely on external companies," Williams says, "whereas it used to be on internally-executed projects and ideas. But now, we've changed that focus to be on the early stage startups in order to de-risk ideas."
Nonetheless, GameChanger's mandate remains the same—to deliver innovative options that could drastically change and impact the future of energy. One notable innovation borne out of the program in the 1990s is the Floating LNG, a water-based operation designed to enable the development of offshore natural gas resources.
Williams says the partnership with The Idea Village is one of several across the globe. "We partner with the accelerators because there's a whole lot that an accelerator does that GameChanger is not fit to do."
TEACHING THE BASICS
The entire ENERGYx program is run out of The Idea Village's spacious office within "The Shop" at the Contemporary Arts Center on Camp Street in New Orleans. Brenna Kane, senior associate of entrepreneur services, says the program meshes perfectly with The Idea Village's desire to turn innovations into reality.
"As technology continues to transform industries, we're excited to be at the forefront of helping entrepreneurs push the envelope in energy innovation," Kane adds.
During the program, subject matter experts brief participants on the basics of Lean Launchpad, an entrepreneurship methodology created by Steve Blank to test and develop business models based upon querying and learning from customers. It combines experiential learning with the building blocks of a successful Lean startup.
Students of Lean LaunchPad propose and immediately test business hypotheses. They get out of the building to talk with prospective customers and partners, using customer feedback to refine their product or service, ensure it meets a customer need or solves a customer problem, and validates that they have created a repeatable, scalable business model.
"We provide structure, education and accountability, and we provide resources to challenge some of their hypotheses," Kane says. Along those lines, Shell's Williams helps match each participant with a mentor in an applicable Shell division, who in turn provides valuable feedback. Participants significantly accelerate their timelines by quickly vetting their innovations, and proving that they can provide a viable solution to a relevant problem.
Along the way, The Idea Village staff uses its experience in technology commercialization to mentor companies on how to transform technology into a product. "We help wrap a business around an idea," Kane says. "We're in a unique position, where we have the business model tools and can bring in industry experts that understand the business side, but also understand the industry."
The program is supported by Shauvik Kundagrami, a senior global energy executive with experience in guiding companies through their growth strategies and capital raising efforts.
At the beginning of ENERGYx, participants map out a plan, complete with milestones, goals and projected accomplishments. "Perhaps they need marketing help, HR help, accounting help, etc.," Kane says. "We create a resource-rich environment and let them dictate what they need."
Upon conclusion of the program in April, participants will make their final pitch for an opportunity to participate in the Shell GameChanger program and will be eligible to receive up to $400,000 over two years to move their technology from proof of concept to a commercial product option. The announcement could be made during Jazz Fest, as Shell is the presenting sponsor.
Shell's Williams says while not everyone will get funded, "a lot of people come to Shell GameChanger not only for our funds, but for the access it provides to our experts."
Even so, Satterlee feels GORI's chances are good. Shell scientists are interested in the nonprofit's unique approach to repurposing offshore rigs. "From the ecological and environmental standpoint, the platform provides a tremendous opportunity to perform research and restoration activities that you simply would not have otherwise," he says.
He adds that the ENERGYx program is helping him clarify the next steps for turning his idea into reality.  "We hope to take a platform, renovate it and restore it. In the process, we would provide living quarters, electrical generation, communication equipment, etc. All the needs that a tenant would have."
Given its environmental potential, GORI hopes to apply for federal environmental grants. The Bureau of Ocean Energy Management, for example, has about $35 million available each year for environmental studies. "I think our work will occur over a period of time as we get the funding."