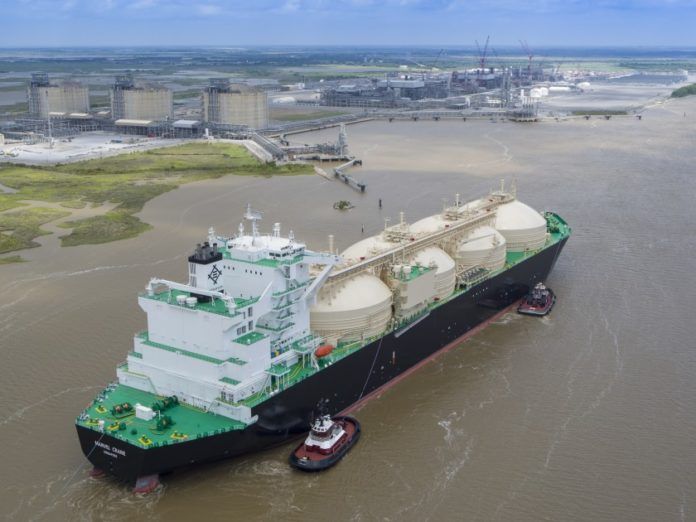 Responding to a recent Bloomberg News report that Sempra Energy's Cameron LNG terminal in Hackberry potentially has a sizable carbon footprint, CEO Jeff Martin says "wait."
In an interview with The San Diego Union-Tribune last week, Martin addresses a recent story from Bloomberg estimating that if all the U.S. export projects OK'd thus far were in use, simply operating them could spew 78 million tons of CO2 into the air every year—an amount comparable to the emissions of 24 coal plants.
The story alleges that the Cameron LNG terminal has one of the largest potential carbon footprints in the analysis—37% higher than the average of 18 facilities Bloomberg reviewed. Bloomberg cites a 2016 federal assessment of the Cameron plant that concluded it would release a maximum of 9 million tons of CO₂ a year once it's fully operational. That's 328,000 tons for every 1 million tons of gas exported, according to Bloomberg calculations.
"I don't know where those facts are sourced from," Martin tells The San Diego Union-Tribune. "I can tell you that our commitment around sustainability and being environmentally conscious is at a very, very high level. That plant is being commissioned currently. Let's get to the commission stage, but we're quite confident we can operate it in a very environmentally sound manner."
Martin noted that Sempra ranks higher than all other utilities on the Dow Jones Global Sustainability Index, which tracks the stock performance of the world's leading companies in terms of economic, environmental and social criteria.
"There is clearly a loading order that's taken place market by market as people try to move to lower carbon intensive fuels," he tells The San Diego Union-Tribune. "Natural gas is the lowest of all the carbon intensity and it will play a role of allowing you to integrate more renewables."