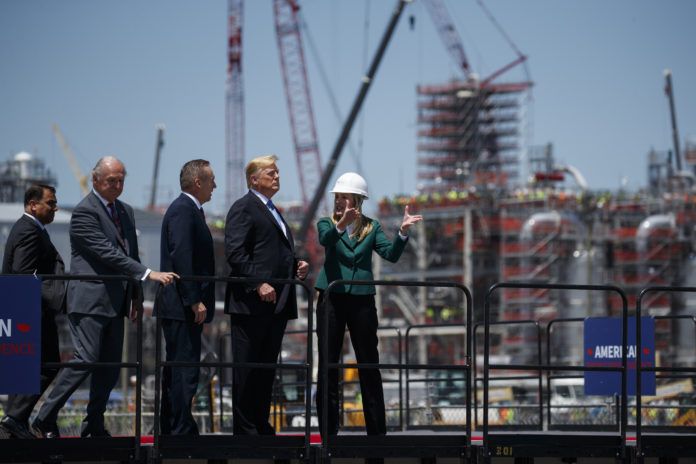 Loadings of liquefied natural gas cargoes from Sempra Energy's $10 billion Cameron export terminal in Louisiana have been delayed after the first cargo from the project was exported last month to start up operations, Reuters reports.
At least two commissioning cargoes—one for France's Total and another for Spain's Repsol—have been delayed, according to industry sources and ship-tracking data.
Sempra told Reuters that Cameron continues to work through the normal startup process and LNG production will continue to fluctuate. But market sources told the news service the delays are the result of plant performance issues—possibly involving its cooling system. Loading is now expected to resume in early July.
Repsol, which hired the Shinshu Maru vessel from Novatek to load a Cameron cargo, has returned the ship to Novatek, Reuters' sources say. The Shinshu Maru was waiting in the Gulf of Mexico and was initially scheduled to load a cargo on June 8, which was later pushed out to June 19, ship-tracking data showed. It left the Gulf without a cargo on June 17. Total's BW Everett is still waiting in the U.S. Gulf.
The Diamond Gas Sakura has arrived in the Gulf of Mexico to load a cargo for Mitsubishi and is signaling Cameron as destination on July 10.
Cameron LNG shipped its first commissioning cargo of LNG from the first liquefaction train of the export project in Hackberry on May 31—an event celebrated with a visit from President Donald Trump.