---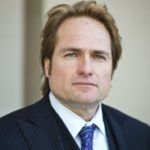 Recent announcements by ExxonMobil and Wanhua Chemical Group prove that the Gulf Coast region, and Louisiana in particular, continues to be an attractive location for energy manufacturing and export facility investment.
Louisiana and Texas are the prime beneficiaries of this development with completed and announced projects split on an almost equal basis. Louisiana accounts for over 56% ($154 billion) of the completed and announced energy manufacturing and export development on the Gulf Coast.
Louisiana's investments, however, are weighted more heavily toward several multibillion-dollar liquefied natural gas (LNG) export projects. LNG investments account for $145 billion of the completed and announced projects along the Gulf, and $98 billion (or 68%) of those investments are located in Louisiana.
Energy manufacturing investments are more diversified across a variety of sectors that include ethane crackers, methanol facilities, ammonia and "other" energy manufacturing activities. Louisiana is competitive with Texas in securing a number of these completed and announced investments. To date, Louisiana has seen over $50 billion in completed energy manufacturing investments. Most of this development has been in the expansion of ethane cracking capabilities, followed by methanol production, ammonia production, and other activities and investments.
Completed and announced ethane crackers represent over $30 billion in new capital investment opportunities for Louisiana.  These facilities "crack" ethane, a natural gas liquid (NGL), in addition to other types and blends of NGLs, into a variety of commodity chemicals that primarily serve as the building block for modern plastics and other chemicals. Louisiana has already recorded over $10 billion in completed ethane cracker projects with another $15 billion announced to be developed by 2020.
Methanol facilities rank second in total Louisiana completed and announced energy manufacturing investments. Methanol is an increasingly important commodity chemical given its flexibility (to convert natural gas and ship to other places in the world) and to use as a building block for many construction-related materials that are in high demand in rapidly growing Asian and developing economies.
To date, Louisiana has seen over $2.5 billion in completed projects with another $6 billion in announced projects that should come online by 2020. This level of combined development ($8.5 billion) compares well with that completed and announced in Texas at $7.3 billion.
Ammonia ranks third in Louisiana energy manufacturing investment. Ammonia is formulated from natural gas and is a key component in fertilizer manufacturing. Louisiana has already seen $5.6 billion in ammonia manufacturing development with an additional $2.8 billion announced for development that will likely be online by 2020.
This level of ammonia development is considerably higher than what has been seen in Texas, which accounts for $3.8 billion (35%) in total Gulf development and announcements. Lastly, there are a wide range of "other" miscellaneous yet important energy-related manufacturing investments that are being leveraged by the low-cost shale revolution. These investments total over $19.2 billion along the Gulf, some 43% of which ($8.2 billion) have been developed or are slated to be developed in Louisiana.
The continued announcements for energy manufacturing investments along the Gulf, and Louisiana, in particular, underscore a number of important truths. First, over the past several decades, Louisiana has been transformed from a net energy producing state to one that is a net energy consumer. Louisiana produces some 2.85 trillion British Thermal Units of energy in any given year, relative to 4.25 trillion BTU of energy  consumption. This energy consumption is not limited to the creation of steam, heat and power, like it is for many industries around the U.S., but includes a copious amount of energy used for feedstock purposes: hence the rapid development of energy manufacturing announcements in our region and in our state. 
Second, Louisiana has been a prime beneficiary of these recently announced energy manufacturing investment developments and announcements, but we are not the only game in town. Capital is highly mobile in the energy business, as witnessed during the decade of the 2000s when Louisiana saw chemical industry employment losses of over 10,000 jobs to places like the Middle East, Asia and Western Europe.
In addition, natural gas and NGLs are ubiquitous in the U.S. and can often be moved just as easily to the upper Midwest and the mid-Atlantic regions of the country as they can to the Gulf. Today, our competition is not relegated to some far-flung region of the globe, but instead, is located much closer to home in places like West Virginia, Pennsylvania and Ohio.
Something to consider when weighing important policy questions, and potentially considerable changes, with taxes and incentives.
---
David Dismukes is a professor and the executive director of the Center for Energy Studies at Louisiana State University. He holds a joint academic appointment in the department of environmental sciences, where he regularly teaches a course on energy and the environment.
This article was originally published in the second quarter 2017 edition of 10/12 Industry Report.