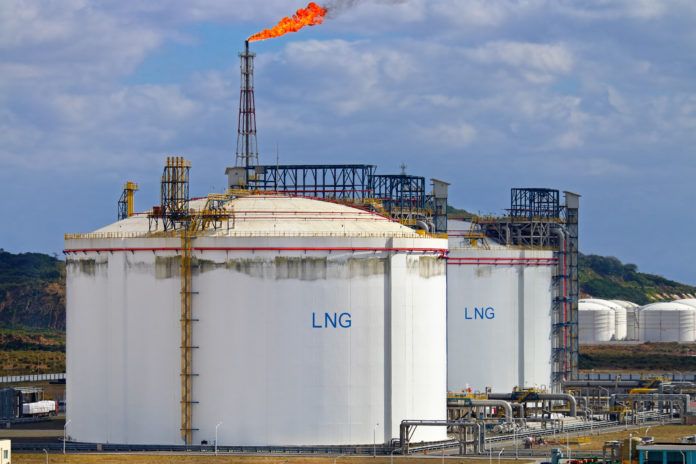 The Trump administration is expediting the approval process for projects that are meant to export small amounts of natural gas, including liquefied natural gas, The Hill reports.
In a final regulation released to the public Tuesday, the Department of Energy (DOE) said it will automatically approve gas export applications if they would be at or below 51.75 billion cubic feet of exports per year and do not rise to the level of requiring an environmental review.
"DOE has determined that small-scale natural gas exports are consistent with the public interest," the agency said in its regulation, citing the Natural Gas Act's requirement that exports can only be approved if they are in the United States' public interest.
"In sum, DOE has thoroughly analyzed the many factors affecting the export of U.S. natural gas, as well as the unique characteristics and minimal adverse impacts of the emerging small scale natural gas market," the department said, concluding that the public interest standard has been met.
The regulation is due to be published in the Federal Register on Wednesday, starting a 30-day clock before it takes effect.
DOE has previously approved more than two dozen projects to export LNG, but only two are currently in operation. Interest in gas exports rose in recent years as domestic production grew significantly, owing to hydraulic fracturing and other advanced drilling techniques.
Louisiana Senator Bill Cassidy praised the Trump Administration's new policy, which is virtually identical to legislation proposed in October by Cassidy and Sen. Marco Rubio. That proposal passed the Senate Energy and Natural Resources Committee in March with bi-partisan support.
"I applaud the Trump Administration for recognizing the benefits of our proposal and putting it into practice," Cassidy, a member of the Energy Committee, said in a press release issued Tuesday afternoon. "This decision is a win for Louisiana workers, a win for the environment, and a win for our neighbors in the Western Hemisphere."