---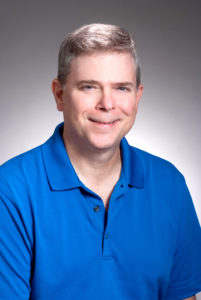 The troublesome ripple effects that new brands of renewable energy might have on oil and gas weigh heavily on Louisiana's younger generation, as indicated by a question lobbed at Chevron's David Payne by a millennial attending the recent Lafayette Center for International Studies luncheon.
"Ford and GM have announced plans to manufacture as many as 20 new models of all-electric vehicles within the next five years. It's my intent to be in this industry for the next 30 years. If we lose 20% of that demand, is this industry viable?"
Not skipping a beat, Payne reassured the 20-something-year-old that oil wasn't going anywhere, and that there would always be a need for fossil fuels. In a worst-case scenario, he said, oil would sustain only minimal growth, and the blossoming worldwide need for greater amounts of energy would catalyze demand for all forms of energy.
"Today, there are 3 million people in India that don't have electricity," said Payne, Chevron's vice president of drilling and completions. "There are a billion people globally that don't have access to electricity. In all the scenarios, we show slow growth in oil demand. We see significant growth in [natural] gas demand, and that's even with an increase in renewables."
But there's another challenge—from where will the oil come? In the last 50 years, a lot of oil has come from the shallow-water regions of the Gulf of Mexico. For a variety of political and economic reasons, that might not be the case going forward. For Chevron, at least, much of the current focus is on the Permian Basin in southwest Texas, one of the most prolific oil and natural gas geological basins in the U.S. and an engine for the country's energy resurgence.
The world is changing swiftly, and new technologies are hurtling the energy market to realms impossible to fathom. The potentials of biofuels, solar and wind power are only now being realized, and are limited only by cost—something that is likely to change in coming years. In such an environment, Louisiana must be progressive enough to stay ahead of the curve and be willing to diversify into new areas to retain its status as a leading energy state.
As one notable bright spot, natural gas will undoubtedly play a major role in the changing landscape, given its environmental friendliness and abundance of supply, and Louisiana is well-positioned to prosper from some rather fortunate market dynamics. Kudos to Port Fourchon for being proactive in this arena by diversifying its industry base to potentially include liquefied natural gas.
This comes on the heels of the unlikely retainage of all of its tenants during the recent dramatic oil and gas slump, a feat achieved primarily by slashing its rental rates 20% across the board.
TECHNOLOGY'S BIG ROLE
Technology will also play a key role in shaping the industrial landscape in coming years. As reported in "Corralling Big Data," beginning on page 38, the dawn of smart manufacturing is finding its way into the inner workings of the manufacturing and industrial markets in Louisiana, as owners strive to improve the efficiency of their work processes.
The reasons behind this are a drop in cost and the availability of greater computing power, making smart manufacturing more attractive to the average owner. After all, greater visibility into their operations could potentially improve efficiency, and as a result, ROI.
While many companies might encounter a bit of a learning curve, the data is already out there in most cases. It's just a matter of learning how to gather, manipulate and analyze it, but it's worth it in the end. Full implementation of these techniques can reduce production costs, energy consumption and supply chain energy stream usage.
In Louisiana, some companies are light years ahead of others. Already thought of as a technological leader in its field, Baton Rouge-based pipeline manufacturer Stupp Corp. is nearing full implementation of a new software-based system that will manipulate production data to make direct, quantifiable improvements to its production processes.
The future of such technologies is as unpredictable as it is limitless. Some, such as LSU Vice President for Research and Economic Development Kalliat Valsaraj, believe that industrial processes could eventually be miniaturized and modularized thanks to smart manufacturing systems, leading to greater efficiencies and improved environmental stewardship.
HUMANS ARE IMPORTANT, TOO
None of these technologies would work, however, without the involvement of the people that invent, operate and interpret them. The unfortunate side effect of technology—of all kinds—is that it has the potential to widen the divide between people and inhibit the development of problem-solving and communications skills vital to the work environment.
That's why tools and processes should never overshadow the importance of the humans they serve.
In "The human side of efficiency," beginning on page 53, we discuss advances in "lean" methodology, which at its core is a respect- and relationship-oriented approach to project delivery.
While hardly new, lean is being used with greater frequency as it seeks to eliminate the divide that can be created by modern-day technology and processes, and thereby improve jobsite efficiency. By having the right people in the same room at the same time—and at the right frequency—collaboration, accountability and problem-solving often occur naturally.
---
This article was originally published in the fourth quarter 2017 edition of 10/12 Industry Report. Read more from this issue at 1012industryreport.com.