Kean Miller LLP, one of the largest law firms in south Louisiana, has acquired the energy-focused law firm Dupuis & Polozola, opening new offices in Lafayette and The Woodlands, Texas, in an effort to better serve clients in the energy, petrochemical and oil and gas industries.
"Lafayette is the hub of the south Louisiana energy corridor, and The Woodlands continues to experience unprecedented growth in corporate headquarters," says Blane Clark, managing partner at Kean Miller, in a prepared statement.
James "Jimmy" Dupuis Jr. will join Kean Miller as an equity partner at its location in The Woodlands, while Kyle Polozola became an equity partner at the Lafayette office on 2020 W. Pinhook Road.
The 10 lawyers with Dupuis & Polozola handle transactional, regulatory and litigation matters—as well as business, corporate and real estate matters—for global exploration companies and small independents operating in Louisiana, Texas, Colorado, Kansas, North Dakota and New Mexico.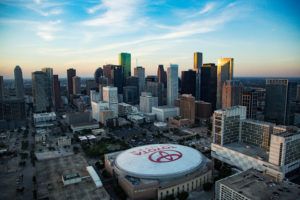 The expansion marks the latest acquisition for Kean Miller since it opened a Houston office in 2017. The union with Dupuis & Polozola brings the firm's count to more than 160 attorneys. Founded in 1983, Kean Miller also has offices in Baton Rouge, New Orleans, Shreveport and Lake Charles.