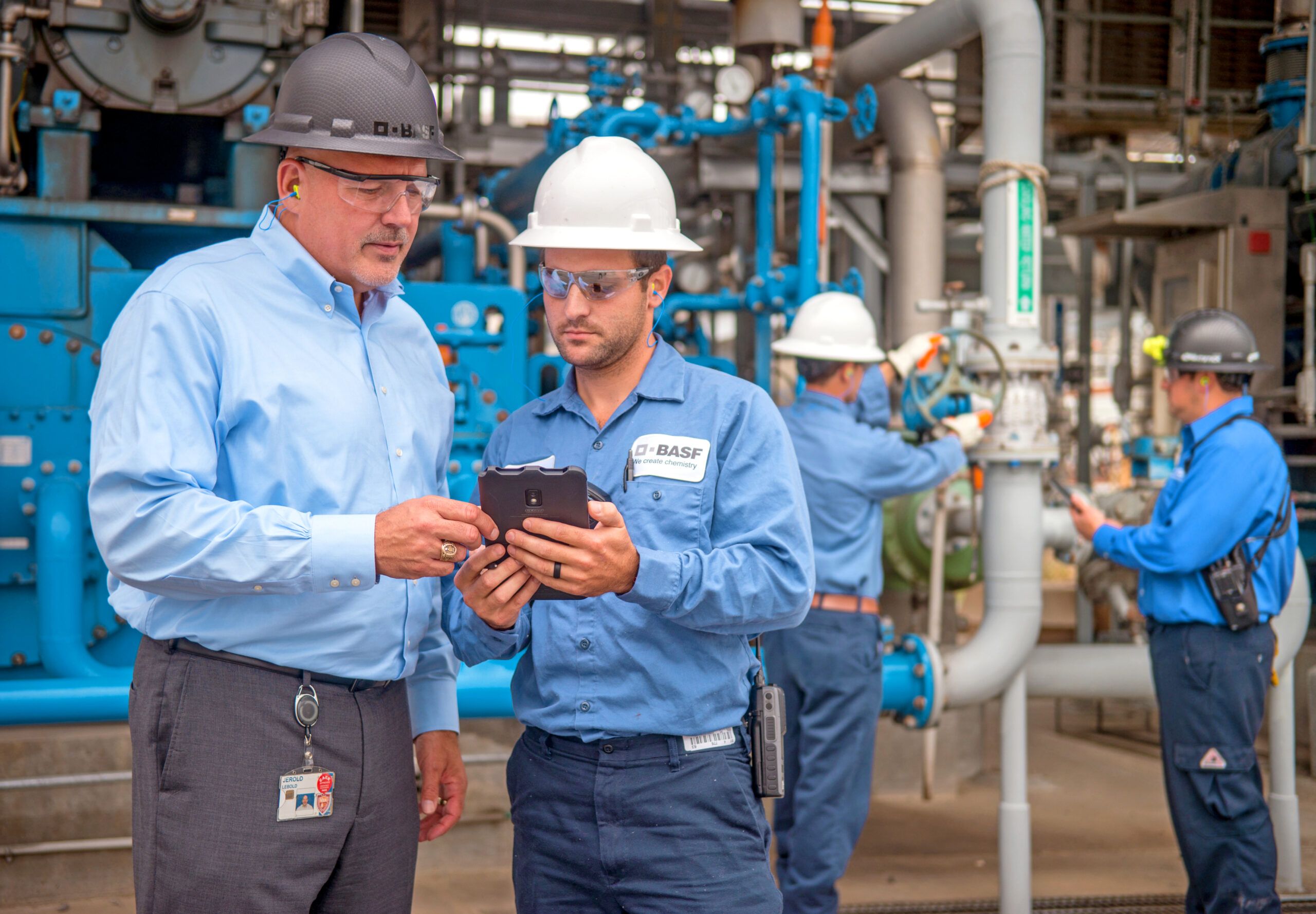 THE CHALLENGE
One thing BASF's Jerry Lebold has learned over the years is the importance of having the right team with the right skills and talents. 
That's particularly important now, given the wave of retirements impacting the industry. "There's a lot of knowledge that gets lost when someone who has worked for 30 or 40 years retires," Lebold says. "Our challenge is knowledge retention and getting new team members to learn from that."
Another hurdle—a cultural preference for four-year college degrees over manufacturing careers. "Students today want to work for Google or Microsoft or Tesla," Lebold says. "Many of them don't recognize the opportunities that manufacturing provides in their own backyard. It's simply a failure to get the word out, and that's unfortunate given the urgent need for skilled, capable team members and the proliferation of manufacturing jobs."
THE RESOLUTION
Lebold has learned that the best way to change that perception is through a system of constant engagement. BASF starts early by grooming its future workforce while they're still in elementary school. 
"When I came here three years ago, I began to notice a real value in engaging our local schools," he adds. "In Ascension Parish, we start very early with kids in the 4th grade. We sponsor the BASF Kids' Lab at the Louisiana Arts & Science Museum, and we get them excited about the possibilities of a future in STEM."
It doesn't stop there. The company  targets rising juniors and seniors through its BASF Tech Academy, whereby students visit the Geismar site for a week and are exposed to a variety of jobs in manufacturing, such as process technician, engineering or the skilled trades.  
"Later, we offer them mentorships, internships and scholarships, while also guiding the curriculum at local community colleges and universities through advisory panels. That way, we ensure that the programs they're offering put students in the best position to get hired."
Lebold's hope is that BASF will keep students in the local communities "constantly engaged" throughout their education. "In doing so, we're creating a local pipeline," he adds. "We hope to see those students who first came to BASF Kids Day in 4th grade also go through the TECH Academy as high schoolers, then eventually land a summer internship and even a full-time job."
Upon attracting top talent, BASF shifts its focus to retainage through its learning and development program and learning coordinators. In the process, they promote the continuous development of those skillsets.
THE TAKEAWAY
Over the last three years, Lebold has broadened his diversification efforts by focusing more on local minority communities, as well as attracting more women to the manufacturing sector. "I think there's a great opportunity to work with local underserved communities so that they're aware of the jobs and opportunities, then put them in a position so that they can successfully be a part of this industry up and down the river," he adds.
BASF has begun working with advocacy groups in the region such as the Greater Baton Rouge Industry Alliance, Louisiana Chemical Association and Louisiana Association of Business and Industry to make it happen.  "We're in the early stages of trying to figure out what that looks like, but I think it gets solved collaboratively and with the industry as a whole," he adds.
"We have to look at those hurdles that are preventing these kids from advancing. We're going to need operators, millwrights and technicians … so we need to work right here in this region to make sure we provide those opportunities."