The 3,100-metric-ton steel bow of the MV Golden Ray, a 660-foot automobile carrier that capsized over a year ago near the Port of Brunswick in Georgia, was expected to arrive this week at the Modern American Recycling Services Inc. salvage yard on Bayou Black in Gibson.
The carrier, loaded with some 4,200 brand new Kia and Hyundai cars manufactured in Mexico and bound for the Middle East, capsized in September 2019 in St. Simons Sound. She was eventually declared a total loss and is being dismantled for scrap.
Salvagers are cutting the Golden Ray into eight pieces using anchor chain powered by VB 10,000's system of pulleys and winches. The crane vessel also conducts the lifting and loading of sections onto barges.
The bow was scheduled to make its journey to MARS Inc. through the Gulf of Mexico, the Atchafalaya and Bayou Chene aboard the megabarge Julie B. Plans were to deliver a second section of the shipwreck to the voyage, but with the second cut into the shipwreck still not under way, officials decided it was best to send the first piece on ahead alone, WJXT reports.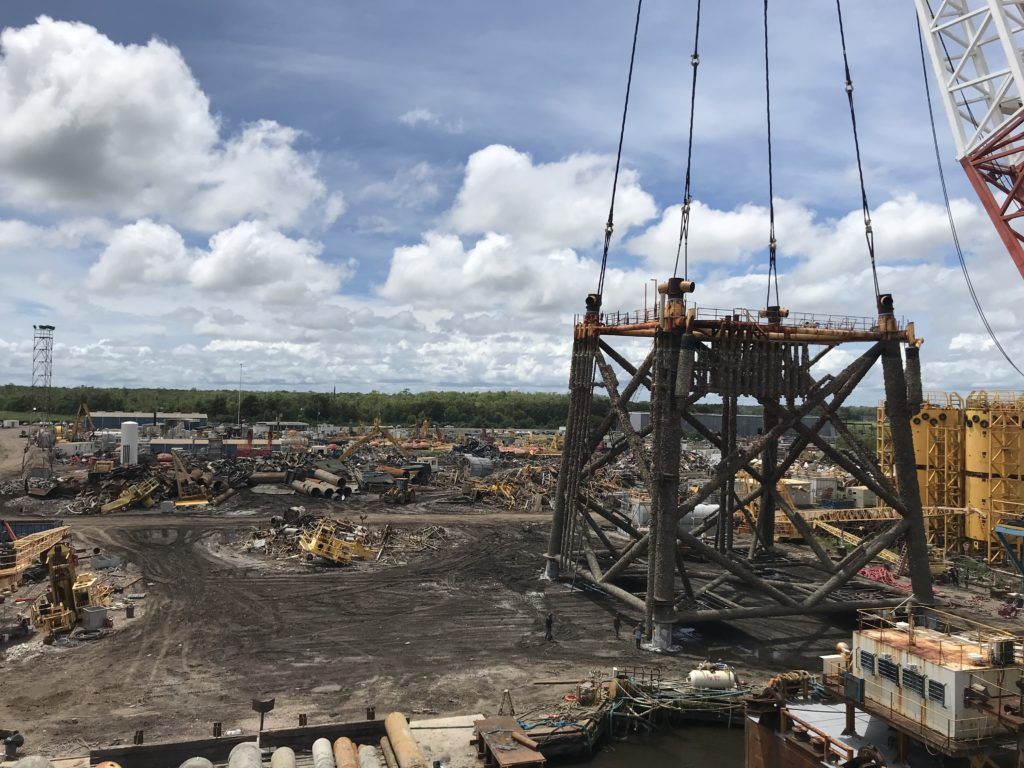 Established in 1971, Modern American Recycling Services Inc. was founded by Dwight "Butch" Caton. MARS describes itself as the largest barge dismantler and offshore decommissioning provider in the United States. The company has expanded its scope of offerings with the acquisition of a shipyard providing ship repair, conversions, and overhauls of all types of vessels, including tankers, dredges, ATBs, tugs, barges and more.
Read more about Modern American Recycling Services, which made the Inc. 5000 list of fastest-growing firms in 2019, in this 10/12 Industry Report story.