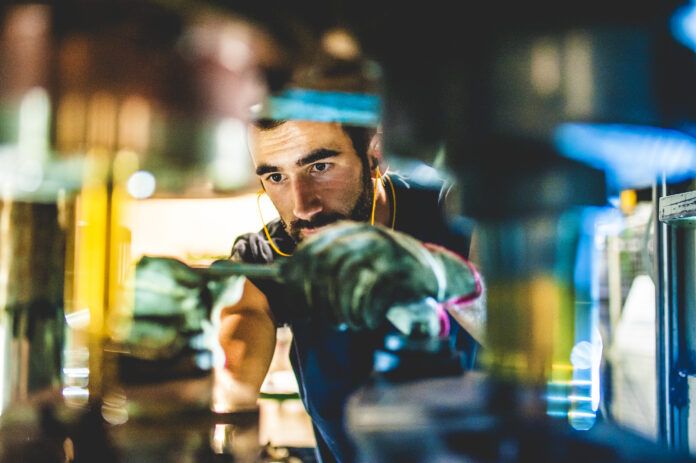 When COVID-19 decimated the demand for fuels, the first reaction by industry was to delay costs—especially in gasoline and fuel production. A great number of refinery maintenance turnarounds were cancelled or delayed into 2021 or beyond.
Industrial Info Resources, a market intelligence firm in Sugar Land, Texas, fears that this will result in an unprecedented logjam of maintenance work over the next year, as 2020 volumes are piled on top of an already lengthy list of work. The group forecasts an increase of 5.62% in turnaround activity in 2021, and an even greater 19% jump in 2022.

Trey Hamblet, vice president of research at Industrial Info, says the surge is inevitable. "What we originally projected for 2020 fell short by 23 percent," Hamblet says. "Roughly 75 percent of that activity was pushed into 2021, with the balance of that pushed into 2022."
Therefore, Industrial Info estimates some $1 billion in additional maintenance spending across North America in 2021. Much of that will be along the Gulf Coast and will likely occur in the latter half of the year.
"That poses some real concerns and risks for the market," he adds, "and could put constraints on manpower, resources and materials."

Louisiana, however, might not feel the manpower strain as intently, as capital project delays at Formosa, Methanex and elsewhere have created a worker surplus. "There are people still out of work," says Fred McManus, chief operating officer at Brown & Root in Baton Rouge. "If there was an emergency outage somewhere today, we could quickly ramp up with an additional 300, 400 or even 500 people. And I don't see that changing in 2021."
During the worst of the pandemic, Brown & Root saw a 20% reduction in its maintenance manpower as many plants postponed their discretionary spending. So-called true maintenance dollars remained fairly consistent, but large turnarounds were a different matter as "owners put the squeeze on capital expenditures."

Nonetheless, Brown & Root wasn't impacted as severely as those contractors who rely more heavily on refining work. Today, the contractor is back up to 95% of its pre-COVID workforce "and we're expecting 2021 to be in line with what we were originally expecting for 2020." The outlook for 2022, however, is "not as clear," McManus adds, "since it's so far out and turnarounds are commonly delayed 30, 60 or even 90 days."
Dale Logan, executive director of the Southwest Louisiana Construction Users Council in Lake Charles, says his 24 industrial owner members expect to begin ramping up maintenance work in August and continue through January 2022. For 30 years, SLCUC has collected fees based upon contract manhours to subsidize craft training at the Associated Builders and Contractors craft training school. As such, he polls his membership each month to gauge their needs for the following 18 months.
While SLCUC members expect to average about 4,000 to 5,000 workers the first half of the year, they're forecasting to peak at about 7,500 in October and November. That number briefly falls before picking back up again in spring 2022.
"I think their backs are against the wall," Logan says. "They're getting to the point where the deferment of some of these mechanical integrity issues isn't an option anymore."
If that happens, Logan says a worker shortage could quickly become a problem in the Lake Charles area, as many workers left the area following the completion of the Sasol plant. "You would think coming off the heels of a major mega-project there would be a lot of people still around," he adds, "but many of them moved on."

Danny Campbell, general manager at Triad Electric & Controls in Lake Charles, says he doesn't expect to have any problem finding workers, at least for now. SOWELA Technical Community College and the ABC training center are back in full swing, despite suffering significant damage from last year's hurricanes.
His office was in the middle of a large turnaround at Citgo when the pandemic ensued in spring 2020 and Triad was "in too deep" to stop. It turned into several months of work and required about 80 workers. "That really helped our manpower in Lake Charles stay consistent during the pandemic," Campbell says.
The company also picked up some work in the aftermath of Hurricane Laura, such as insulation work and other repairs related to wind-related damage. While Campbell expects maintenance demand to be relatively flat through the first half of the year, he projects employment ramping up to 300 from Triad's current average of 220 by the latter half of the year.
SPRING TURNAROUNDS
Turnaround activity is already ramping up in some areas. Dow St. Charles is scheduled to begin its own $45 million turnaround this spring—one of its largest of the last decade. Plant officials expect their site population to nearly double from mid-March through early May to support an additional 1,200 contract personnel.
"We're gearing up for that, getting our contractors engaged, including our nested groups, base maintenance folks and turnaround folks," says Jeff Sexton, site Technical Expertise & Support director at the plant. Dow's sister plant in Plaquemine is planning a similar turnaround on the heels of the St. Charles project.

As with everything, the pandemic has created a strange new world for industrial maintenance. In the beginning, Sexton says there was a quick move by most plants to a more conservative position. "A lot of companies held tight and said, 'OK, we don't know how long the recovery is going to take," he notes.
Most owner companies then spent the last half of the year executing more work, while trying to optimize their schedules for 2021 and 2022. Dow used its Portfolio Management protocol to prioritize projects. "If there was a project intended to improve our environmental performance or address things related to safety in the units … those were never taken off the table," Sexton says.
Jeff Blohm, ExxonMobil Baton Rouge's mechanical manager, says he anticipates ExxonMobil's maintenance worker count to bounce back to historical averages in 2021, after dropping significantly in 2020. ExxonMobil schedules and plans its large turnarounds months or years in advance.
"We also work in advance to coordinate maintenance within the site or circuit to manage impacted units to ensure that we maintain customer commitments," Blohm says. "We typically try to segregate our workforce that supports base maintenance activities from our capital projects to ensure that we don't have conflicts."

David Helveston, ABC-Pelican Chapter president and CEO in Baton Rouge, says many of his members also expect the surge in maintenance to occur later in the year. And while there's available manpower at the moment, that could change by 2022.
"I've heard that third quarter 2021 and 2022 is when the big stuff will be coming down," Helveston adds. "Those that could be pushed got pushed."
Some crafts—millwrights among them–are already feeling the pinch. "We've heard that very clearly from GBRIA (Greater Baton Rouge Industry Alliance), the plants and our members," Helveston says. "The focus has been on starting early in the high schools and standing up more programs, but also on the advanced millwrights."
Demand for welders also continues to remain high, says GBRIA President & CEO Connie Fabre. "Things can very quickly turn from everything being OK to needing workers," she adds. "The (February 2021) freeze in Texas will also strain manpower as repairs to plant air, water and utilities are made, and increase the need for maintenance."
Fabre says the employment head count in her region remains a bit depressed, but that's changing as confidence grows. "We're normalizing now," she notes, "and our members are beginning to schedule turnarounds with more certainty."