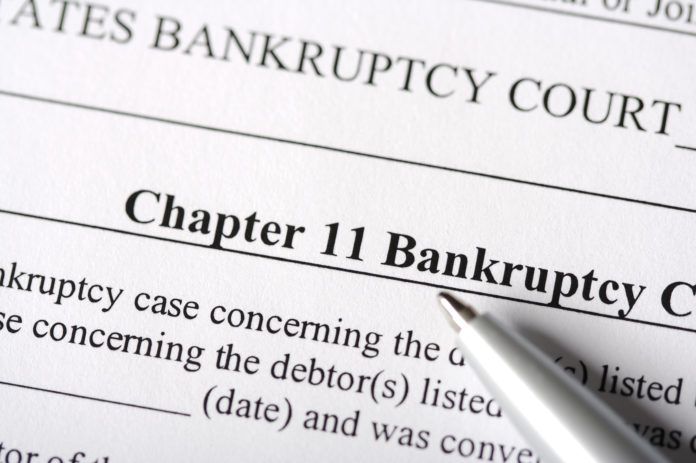 This story has been changed since its original publication to correct the spelling of Michel Moreno's name.
A holding company owned in part by Lafayette oilman Michel Moreno and seven of its affiliates have filed for bankruptcy.
Louisiana-based Shale Support Global Holdings LLC, a fracking industry supplier, has filed for Chapter 11 in the Southern District of Texas, saying heavy competition and unpredictable energy prices have left it unable to sustain its nearly $128 million in debt. According to documents filed in the petition signed by Moreno, MOR Bison LLC of Lafayette holds a 70% equity security stake in the company and BBR Holdings of Baton Rouge, whose managers are listed as Jeffery Bartlam and Stephen Kevin Bowen of Baton Rouge, holds a 30% equity stake.
A handful of Louisiana companies hold the top 40 unsecured claims on file, including Retif Oil & Fuel of Harvey, $596,876; Conveying & Screening Machinery of Pine Grove, $99,937; the New Orleans Public Railroad Corp., $72,724; Pearce Pump Supply of Prairieville, $63,083; Patriot Construction & Industrial of Duson, $60,000; and Hydra Works of Slidell, $38,113. Shale Support Global Holdings estimates the value of its assets between $1 million and $10 million.
Shale Support was founded in 2014 and mines monocrystalline sand—or frac sand—in and around Picayune, Mississippi. The quartz sand is then transported to a drying facility south of San Antonio, and ultimately transported to fracking operations in the Eagle Ford basin, Austin Chalk, Haynesville, Tuscaloosa and other shale plays. Shale Support said it currently has 179 employees at facilities in Mississippi and Texas.
In bankruptcy filings last week, Shale Support Global Holdings said it owes just over $116 million in term loans and another $11.6 million in revolving loans. The company blames a crowded market and unpredictable demand for its restricted liquidity and unsupportable capital structure.
In a declaration, Chief Restructuring Officer Gary Barton said that over the last five years, demand for frac sand has been "unpredictable" due to "highly volatile" energy markets and the large number of bankruptcies among oil and gas producers and support businesses, while Shale Support's costs for mining and shipping the sand have remained fixed.
"Compounding these demand issues, Shale Support operates in a highly competitive industry that has seen a dramatic increase in supply," Barton said, saying many of these competitors are better capitalized or are basin-specific regional producers and can offer the product for a lower price.
Barton said the company's revenues fell more than 40% in 2018, and a substantial uptick in demand in early 2019 did not produce the price increases it expected.
The company began looking for a buyer or replacement financing in 2018 but has found no takers. The company is no longer able to meet its loan obligations, pay its vendors or keep up the leases on the rail cars it uses to transport the sand, Barton said. He said the company has secured $16.6 million in debtor-in-possession funding but has yet to reach a "global consensus" with its stakeholders on its ultimate Chapter 11 plan.
In August of last year, a power generation company owned by Moreno filed for Chapter 11 bankruptcy protection.
Lafayette-based Turbine Generation Services LLC made the filing on July 30, listing between one and 50 creditors, between $1 million and $10 million in assets and between $10 million and $50 million in liabilities. The proceedings are in the U.S. Bankruptcy Court for the Western District of Louisiana.
Turbine Generation Services aimed to provide well-site electricity fueled by natural gas from wellheads. It attracted the attention of GE Oil & Gas, a General Electric subsidiary, which agreed to partner with the company. Later, that joint venture flopped and the two firms sued each other. In 2016, a state justice in New York ruled GE was entitled to damages over the nonpayment of a $25 million inventory loan for Turbine Generation Services.