New Orleans businesswoman Tara Hernandez has been named chairwoman of the Port of New Orleans Board of Commissioners.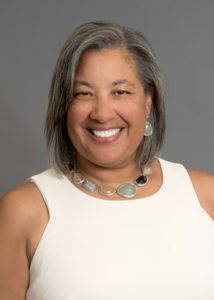 She is president of New Orleans-based JCH Properties+, a boutique urban real estate development firm that specializes in the conversion of underutilized real estate into residential, commercial and mixed-use redevelopment projects.
She is the past chairwoman of the Board of Directors for Greater New Orleans Inc., the region's foremost economic development agency. She also serves on the executive board of the New Orleans Jazz and Heritage Festival Foundation and is a member of the Ochsner Health Foundation Board. She has been honored by the Young Leadership Council of New Orleans and New Orleans Business Alliance.
Darryl Berger will serve as vice chairman and William Langenstein III, secretary-treasurer.
With the Port's acquisition of the New Orleans Public Belt Railroad, Port Commissioners also serve in those same roles directors of the NOPB Board.
Hernandez joined the Board in July 2016 when she was appointed by Gov. John Bel Edwards. She succeeds Arnold Baker, whose term as chairman expired this month. Baker will continue to serve on the Board as a commissioner until his five-year term ends in April 2020.