---
In January, Gloria Moncada became the first-ever female manager of ExxonMobil's refinery. But the firsts ended there, as women are no longer a rarity among the company's top ranks in Louisiana. In fact, four of ExxonMobil's five major facilities currently are managed by women. That fact is not lost on Moncada: "I'm keenly appreciative of all who have worked to move the industry forward," she says. Here's a look at the four women at the top.
---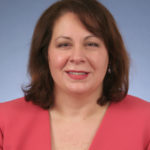 GLORIA MONCADA
Manager, Baton Rouge Refinery
Appointment: January 2018
Moncada now oversees the nation's fourth largest refinery, with a workforce of more than 3,700 employees and contractors. A native of Philadelphia, she returns to the Baton Rouge Refinery after beginning her career there in 1992. Along the way, she served in leadership roles at Exxon sites in Texas and California. In 2010, Moncada was named investor relations advisor and transferred to the company's corporate headquarters in Dallas before becoming a division manager of its Singapore refinery. For the past two years, she's been a crude optimization manager in Texas.
---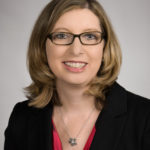 JENNIFER DUNPHY
Plant Manager, Baton Rouge Plastics Plant
Appointment: February 2016
With a bachelor's degree in chemical engineering freshly in hand, Dunphy joined ExxonMobil in 1993 at the Beaumont Polyethylene Plant. Until 2006, she climbed the ranks at multiple locations in the polymers, basic chemicals and intermediates businesses. She's no newcomer to plant management: She managed the Edison Synthetics Plant in New Jersey beginning in 2008. She returned to Baytown in 2011 as the general manager of technology licensing and three years later became the Global Oxo Marketing Manager.
---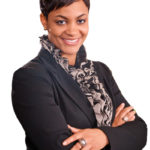 SHONTA' GREENWOOD
US Mid-Atlantic/Southeast Area Manager, ExxonMobil Pipeline Co.
Appointment: January 2018
Greenwood was born just outside of New Orleans but moved to Houston at the age of 10. Her leadership skills emerged in high school, where she was elected student class president and named best female athlete while graduating with honors. While pursuing an electrical engineering degree at Prairie View A&M University, she was elected team captain of the basketball team and recognized for having the highest GPA
of any college athlete. Her career with ExxonMobil started in 2001 at the Baytown Refinery while also playing professional women's football, leading her team to two World Championships as the starting running back. She's been in Baton Rouge for the last two and a half years, and now oversees the Baton Rouge, Memphis and Nashville terminal.
---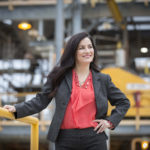 ANGELA ZERINGUE
Plant Manager, Baton Rouge Polyolefins Plant
Appointment: September 2010
Zeringue's career with ExxonMobil has been spent in the manufacturing arm of the company, entirely in its Baton Rouge facilities. She is a Louisiana native, having grown up in Destrehan and earned her degree from Tulane University. She began work with Exxon in polyethylene manufacturing at the Baton Rouge Plastics Plant as a summer intern in 1987. She proved her chops in product development, customer service and operations management before moving to ExxonMobil's Baton Rouge Chemical Plant in 2000—first as the Halobutyl department manager and then Polymers Operations manager. She got involved with the company's refining operations when she led a team to combine the maintenance organizations across the chemical plant and refining complex. In 2006, she began managing the Baton Rouge Area Engineering Services Division before stepping up as plant manager.
---
This article was originally published in the first quarter 2018 edition of 10/12 Industry Report.