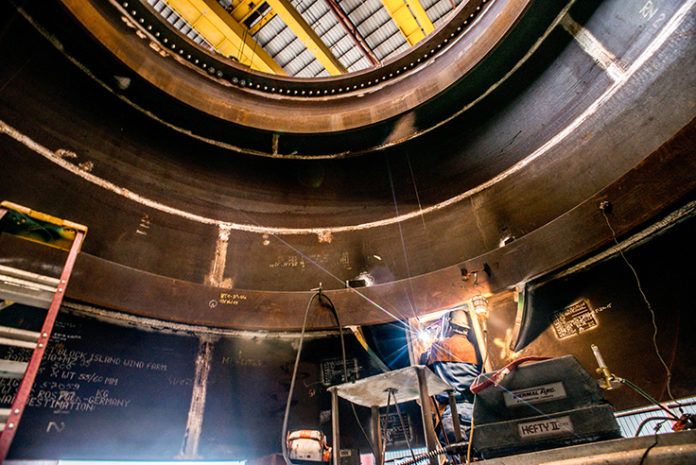 Gulf Island Fabrication Inc. Chairman John "Jack" Laborde will retire after his terms expires.
The moves comes days after the company announced during a conference call with investors that it will close its Jennings shipyard and consolidate those operations in Houma as part of an effort to reverse persistent financial losses.
The company reported a net loss of $34.3 million for the fourth quarter of 2019 and has not turned a profit in more than a year.
Laborde is the son of co-founder and former director Alden "Doc" Laborde. He has served as a director of the company for over 20 years and as chairman of the board since 2013. Laborde is also president of Overboard Holdings LLC, an independent oil and gas exploration and production company. He previously worked as an engineer for Exxon, Ocean Drilling & Exploration and Murphy Oil.
He will be replaced by Michael Flick, who has served on the board since 2007. Flick served various executive capacities within First Commerce Corporation and First National Bank of Commerce, including CFO and CAO, from 1970 to 1998.
With Mr. Laborde's retirement and the anticipated expiration of the terms of two additional directors, Gulf Island's board will be reduced to seven members.
"It has been my privilege to serve Gulf Island as a director since 1997 and I am very proud to have been part of its history," Laborde said in a statement. "I am confident that Gulf Island's best days are yet to come."
Gulf Island fabricates complex steel structures, modules and marine vessels, and provides project management, hookup, commissioning, repair, maintenance and civil construction services. Customers include U.S. and international energy producers; refining, petrochemical, LNG, industrial, power and marine operators; EPC companies; and certain agencies of the U.S. government. The company has operating facilities in Houma, Jennings and Lake Charles.