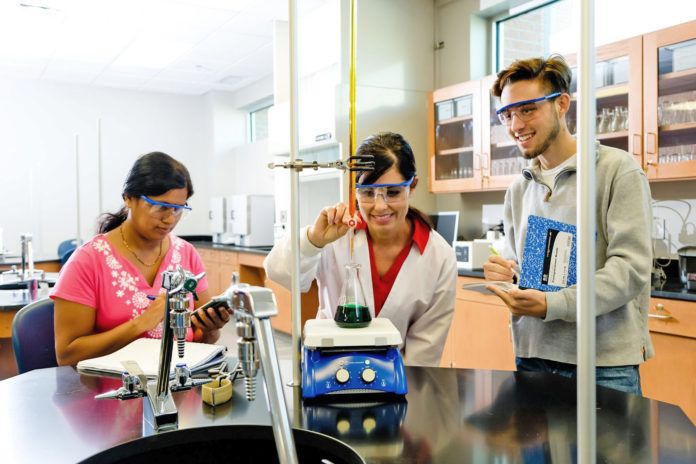 The Louisiana Association of Business and Industry earlier this month honored nine companies and individuals as 2018 Free Enterprise Awards winners.
The honorees were chosen based on their devotion to their employees, local communities and Louisiana's future.  
"We are proud to recognize these LABI members and outstanding Louisiana citizens who work steadfastly to create jobs and help their communities to grow and prosper," LABI President and CEO Stephen Waguespack says. "We are proud to partner with them every day."
The Ed Steimel Achievement Award was given posthumously to Stephen "Steve" Stumpf of Durr Heavy Construction. The award honors long-standing membership and service to LABI and recognizes individuals who have committed extraordinary time and effort to improve the quality of life in Louisiana.
Named Free Enterprise Champions were J.H. "Jay" Campbell Jr. and the students of Cristo Rey Baton Rouge Franciscan High School. Free Enterprise Champions are those who demonstrate exemplary commitment and contributions to the state's business climate and their local communities.
Company of the Year Awards went to ExxonMobil and Golfballs.com. Manufacturer of the Year Awards went to Entergy Louisiana and Eastman Chemical Company.
LABI's Workforce Innovator of the Year Award honors individuals or organizations that have provided substantial innovations or contributions to workforce development in Louisiana. The award recognizes those who have excelled in creating, implementing or supporting a high-caliber education or workforce development initiative aligned with closing the employment gap. Honored for its work in that area was SOWELA Technical Community College.
The Jefferson Chamber of Commerce received the Economic Development Partner of the Year Award, which recognizes exceptional leadership by an economic development or business organization.
LABI also honored those legislators recognized in the 2018 LABI Legislative Scorecard that was released in August.