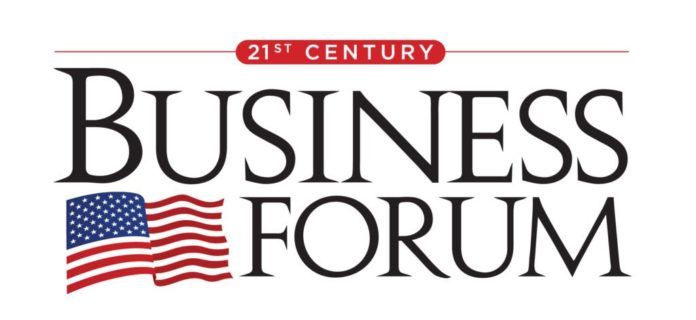 The premiere edition of the 21st Century Business Forum will feature Steve Forbes being interviewed by host and best selling author Jon Gordon. The debut of the webcast will happen on Wednesday, Jan. 13, at 11 a.m. and registration is free.

Steve Forbes is chairman and editor-in-chief of Forbes Media. His newest project is the podcast "What's Ahead," where he engages the world's top newsmakers, politicians and pioneers in business and economics in honest conversations meant to challenge traditional conventions as well as featuring Steve's signature views on the intersection of society, economic and policy. A widely respected economic prognosticator, he is the only writer to have won the highly prestigious Crystal Owl Award four times. The prize was to the financial journalist whose economic forecasts for the coming year proved most accurate.
The Business Forum will be broadcast on the second Wednesday of each month with host Jon Gordon, who will interview guests in a Q & A format. Following Forbes in February is best-selling author and leadership expert John Maxwell. In March, Gordon will interview Renee Mauborgne, author of best-sellers Blue Ocean Strategy and Blue Ocean Shift. In 2019, Mauborgne and her co-author, Chan Kim, were honored by Thinkers50 as the No. 1 management thinkers in the world.
Future guests include Coach Nick Saban, considered by many to be the greatest coach in college football history, on team-building; entrepreneur and author Josh Linkner; and Brian Solis, author and global innovation evangelist for Salesforce.
The genesis for the forum is to provide insight, ideas and inspiration from top businesspeople and thought leaders in America to entrepreneurs, small business owners and executives as they face unprecedented change in the marketplace in 2021.
The 21st Century Business Forum is presented by Business Report and is sponsored by LaPorte CPAs & Business Advisors and the East Baton Rouge Parish Library. Registration is free; sign up at BusinessForumUSA.com.