Will 2022 bring full recovery for the chemical industry? Will capital expenditure rise as leading industry players focus on building capacity and expanding into growing end markets? How will the industry adapt to the transformed talent landscape?
Those topics and more will be the focus of the 2022 Louisiana Petrochemical Outlook webcast, scheduled for 11 a.m. March 29. The free event is presented by 10/12 Industry Report and Baton Rouge Business Report. Sponsors are Turner Industries, Alliance Safety Council and Bradley Murchison.
Panelists for the Q&A session are Rhoman Hardy, senior vice president of Shell Chemicals and Products for the U.S. Gulf Coast; Martha Gilchrist Moore, chief economist and managing director of the American Chemistry Council; and David Yankovitz, principal and chemical practice leader for Deloitte and co-author of the 2022 Chemicals Industry Outlook. The session will be moderated by Business Report Executive Editor JR Ball.
Register here for free and submit questions you'd like us to pose to the panel.
Meet the speakers

Rhoman Hardy has been with Shell since 1988. The Louisiana native has held positions of increasing responsibility in Shell's manufacturing business—both working in the company's distribution and pipeline business overseeing technical activities for a portion of the U.S. as well as taking on global assignments taking him and his team with improving operational excellence in Shell's manufacturing sites.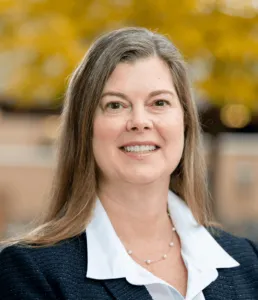 Martha Gilchrist Moore analyzes the impact of various policy initiatives and energy trends on the chemical industry and produces forecasts for the economy and chemical industry. She has worked on chemical industry issues for more than 25 years and is an authority on the market dynamics for the chemical industry and its end-use customer industries. She serves on the board of the National Capital Area Chapter of the U.S. Association for Energy Economics.

David Yankovitz specializes in strategy, operations, M&A, and innovation leading to sustained growth and profitability of client companies. With more than 30 years of experience, he is known for building enduring client relationships with CEOs and C-level executives at premier international companies, providing them with expansion strategies and cost containment initiatives. His experience encompasses climate/sustainability business strategies, innovation mergers and acquisitions, digital transformation, supply chain and manufacturing across Oil, Gas & Chemicals. He is a member and mentor of the Future of STEM Scholars Initiative (FOSSI), co-author for 2022 chemicals industry outlook, and author of Innovation in chemicals: Choosing to create long-term value.