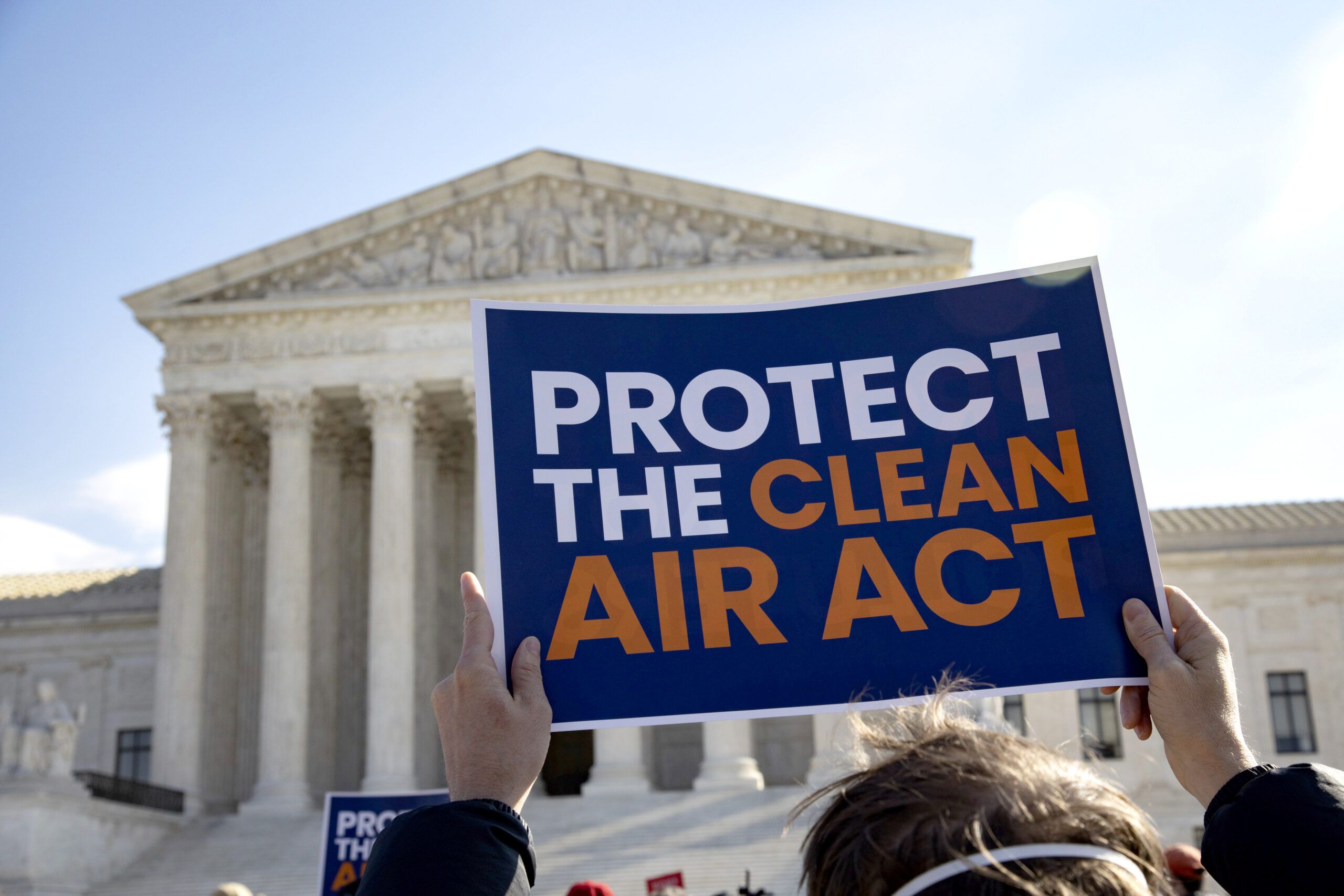 Courtrooms across the U.S. are finding themselves on the front lines of a nationwide struggle over federal and state rights in regulating environmental policy. Activists are taking industry to court with increasing frequency for the express purpose of delaying, postponing or outright canceling projects. 
Chuck Talley, a partner in Kean Miller's New Orleans office with expertise in oil and gas law, says many of his clients invest in projects only to find themselves embroiled in a courtroom battle. 
"For any project that gets developed today, you're going to see environmentalists filing suits to challenge that lease or project," Talley says. "That means our clients are going to have to build into their timelines another couple of years to deal with litigation."
Talley remains hopeful that the U.S. Supreme Court will eventually remove some of the ambiguity, but until then a battle is under way between energy and environmental lawyers. "This is the new game plan by the environmentalists," he says. "There have been legal challenges before, but I think we're seeing a tremendous uptick in the volume."
The granting of federal permits is also being "slow-played" and local regulatory bodies such as the Louisiana Department of Natural Resources are being stonewalled in their attempts to gain regulatory "primacy" for approving carbon capture, utilization and storage, or CCUS, projects. 
Michael Blumenthal, a veteran of energy law and partner in McGlinchey's Cleveland office, says oil companies, manufacturers and developers have become mired in the federal permitting process. Blumenthal currently represents two trade associations that plan to push for changes to the National Environmental Protection Act, or NEPA. 
"We're in discussions with different agencies to see if there's something that can be done short of a lawsuit," he adds. "If anything, NEPA needs to be seriously streamlined. If that can't be done, the states really need to jump in and start challenging the application of NEPA so as not to delay development projects."
OFFSHORE BATTLE
One of the more high-profile court battles has been over last November's federal offshore lease sale. Earlier this year, a U.S. federal judge blocked the sale of oil and gas drilling leases across 80 million acres in the Gulf of Mexico—the largest in history—ruling that the Biden administration did not properly consider the leases' impact on the climate crisis. 
The administration had been compelled to hold the sale due to a successful legal challenge by a dozen states, including Louisiana, to lift a blanket pause it had placed on new drilling projects on federal land and waters. The Gulf of Mexico auction eventually resulted in 1.7 million acres sold to ExxonMobil, Chevron and BP.
The Biden administration has announced that it won't appeal the latest decision.
Erik Milito, president of the National Ocean Industries Association, says his offshore advocacy group filed suit over the lease pause, along with the American Petroleum Institute, while also citing the federal government's failure to develop a five-year offshore leasing program. 
"Under the Outer Continental Shelf Lands Act, they have to develop a plan that includes the schedule of lease sales," Milito says. "They've already indicated that they're not going to have a plan ready on July 1, which would be in violation of the law."
Bryant Bremer, a partner in Kean Miller's Baton Rouge office specializing in environmental regulations, says another recent Supreme Court case, West Virginia vs. EPA, further exemplifies the confusion over regulatory rights. 
At the heart of the matter: Did Congress constitutionally authorize in the Clean Air Act that the EPA issue significant rules, including those capable of reshaping the nation's electricity grids and unilaterally decarbonizing virtually any sector of the economy, without any limits on what the agency can require? 
In essence, Bremer says, the federal government instructed the state to consider other forms of energy, rather than simply establishing an emissions threshold for particular plants. 
"The question before the court is can they make a wholesale change to an industry, or do they need to regulate individual specific plants … that's going to be the wait and see outcome." The appeal is pending adjudication before the U.S. Supreme Court.

EXECUTIVE ORDER 13990
In a related matter, several states, including Louisiana, were granted an injunction in February to block the Biden administration from adopting Executive Order 13990, which in essence directs federal agencies to capture the full costs of greenhouse emissions, including by taking global damages into account.
The plaintiffs allege that the order would harm their interests and those of their residents. Defendants include President Biden and numerous government officials and agencies, including the Interagency Working Group on Social Cost of Greenhouse Gases.
"It's in the courts right now, and we're waiting to see what the courts are going to do with it," Blumenthal says. "The states allege that the Executive Order didn't take into account the carbon cost for importing foreign oil. The order is also supposed to account for the additional regulatory costs imposed on industry."
The case could ultimately have significant consequences for oil producing states. "States used to have a certain amount of latitude in calculating their industry's greenhouse gas emissions," he adds. "They're essentially taking that away from the states, and giving that responsibility to the federal government.
"The socioeconomic impact of the Executive Order could inflict real and lasting injuries to those oil producing states."

CARBON CAPTURE IS A TARGET
Perhaps most perplexing has been the federal government's slow playing of CCUS permits. It would seem to be a "win-win" scenario by any measure, but the state's budding CCUS market is not without its detractors. Environmentalists, in particular, object to any technology that perpetuates the production of fossil fuels, and have concerns about the safety of the storage process itself.
The Louisiana DNR views a lack of regulatory streamlining as a fundamental obstacle to CCUS, so is lobbying for regulatory "primacy" over the EPA. If and when that's granted, it could shift permitting responsibility from the EPA to the Louisiana Office of Conservation. "I think that if we can show that the state's regulation is no less stringent, we're going to get a fairer assessment in the oil producing states … and it won't take forever to get a permit," Blumenthal says.
To make that happen, each state would need to adopt legislation asserting primacy review of carbon sequestration permits. The environmental groups would likely challenge the legislation, then a judge would determine if it meets primacy requirements. 
"At that stage, it's a pretty heavy burden for the environmental groups to overcome," Blumenthal adds. 
While there's no current bill yet to be announced, trade groups are in discussions with legislators interested in backing such a proposal. "I think we'll have a bill introduced sometime before they adjourn, possible by June," he says. "I really think of this as a viable option that will satisfy everyone."