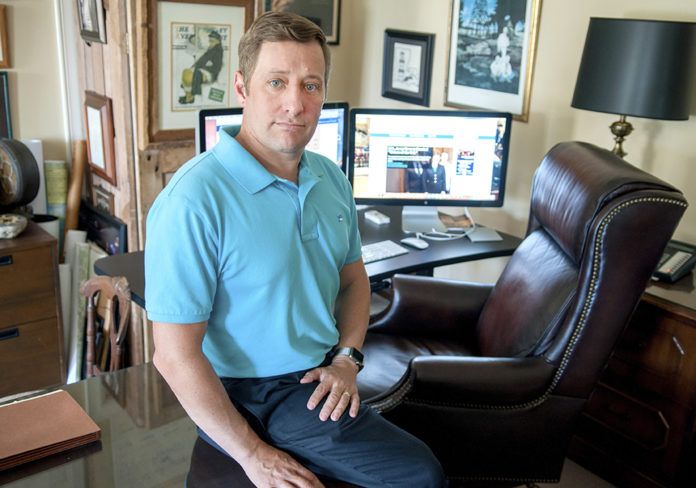 ---
The person leading the EPA's Region 6 in Dallas is nearly as important to Louisiana industry and the state's Department of Environmental Quality as the appointment of Scott Pruitt to the agency's top administrative post. After all, that's who they typically deal with on a day-to-day basis.
While Sam Coleman is current acting administrator for the region—comprised of Louisiana, Texas, Arkansas, Oklahoma and New Mexico—no announcement has yet been made about a permanent replacement. DEQ Secretary Chuck Carr Brown says that's not unusual. "That has been the talk of everyone in this industry," Brown says, "but the administrator [Pruitt] is not far behind when it comes to appointments, from a historical perspective."
Meanwhile, Brown is glad Coleman remains in place. "He and I go back to pre-Katrina days, so we've got a great working relationship, and to be honest with you Louisiana has his ear. We've had some good interactions with him with requests, clarifications or assistance in certain areas."
State leaders from the Region 6 states are scheduled to meet with the acting regional administrator—whomever that might be at the time—in August.
Brown hopes to maintain a close relationship with Region 6 leadership, but much is in limbo as an environmental paradigm shift in Washington begins to impact regional offices. Some EPA actions have already ruffled the feathers of environmental groups. On June 9, Pruitt's EPA delayed the effective date of the agency's Risk Management Plan (RMP) Rule until Feb. 19, 2019. The rule, one of the agency's last actions under President Obama, requires facilities to develop and submit an RMP every five years and was meant to address issues raised by a June 2013 explosion at Williams Olefins in Geismar and an April 2013 Texas fertilizer plant explosion.
The EPA says the rule's postponement was necessary to review objections raised by petitioners to the final rule and to consider other issues.
Louisiana Chemical Association President Greg Bowser says the RMP rule's postponement is a good thing, adding that future regulations should be based upon science rather than emotion. "The greatest concern is that we end up proposing rules that are not necessarily science-based," Bowser adds.
"I think there must be a dialogue, and we should go where science takes us. When you start getting these emotional reactions and there's no reason to do it other than to appeal to a certain constituency, I think that creates a problem. Not just for our industry, but for business in general."
The EPA's Clean Power Plan also took a hit recently, when Pruitt asked judges to postpone deliberations on the plan's legitimacy until the agency could determine how to move forward. In 2015, 29 states—including Louisiana—sued the EPA following the plan's promulgation, prompting the U.S. Supreme Court to issue a stay of its implementation pending a judicial review.
The Clean Power Plan calls for electrical generators to cut CO2 emissions by 30% by 2030. While it is typical for the EPA to regulate a pollution source, the Clean Power Plan goes a step further, mandating that electrical generators increase their emphasis on energy efficiency and renewable energy. Industry has long asserted that power plants will eventually turn to natural gas regardless of government involvement.
A MINDSET CHANGE

While DEQ's Brown is wary of the impact that changes in Washington will have on environmental funding and processes, he agrees with local industry that some regulations should undergo a cost-benefit analysis before implementation. "There are some regulations where you spend a lot of money to meet those goals, but the amount of environmental benefit is negligible," Brown says. "I think that's where you have to have a common-sense approach to environmental oversight."
He points to the EPA's stance on ozone attainment as an example. Despite significant strides made by the Baton Rouge area in reducing ozone levels in the last decade, Brown says the agency "keeps moving the bar." He therefore supports the EPA's recent decision to postpone the 2015 National Ambient Air Quality Standards (NAAQS)—reducing acceptable ground-level ozone to 70 parts per billion—until Oct. 1, 2018.
"We're breathing the cleanest air in the five-parish area around Baton Rouge since the Industrial Revolution, and then they make another adjustment to the standard," Brown adds. "To achieve [the new standard], how much would have to be invested? It's unclear how much environmental gain you get." At present, the Baton Rouge area meets the 2008 standard of 75 parts per billion.
According to a statement released by the EPA, the additional time will allow it to evaluate the role of background ozone levels; develop additional flexibilities for states to comply; consider designation recommendations provided by state governors, including exceptional events impacting designations; and provide new agency officials time to review the new standard.
HITTING THE BRAKES
Lee Vail, an attorney at Kean Miller LLP in New Orleans who assists clients with environmental compliance, expects the EPA to continue putting the brakes on other regulations. Prior to becoming an attorney, Vail worked for more than 26 years at Murphy Oil. "If you're a facility and you need to get a permit, you'll still go through the same process you would've gone through last year," Vail adds. "The difference is that the EPA has put a lot of stays on rule changes. The question will be, is it warranted to slow these things down? That's going to be determined on a case-by-case basis."
Another change Vail sees coming: The EPA will not bend as easily to the will of environmental groups. "There was an old practice where the environmental groups would sue the EPA. Then these groups and the EPA would settle that lawsuit, with the EPA committing to do something. Why does an environmental group need to sue them to get them to do their job? Then everyone else is outside of the discussion."
Only time will tell how much, fundamentally, will change at the agency. "It's sort of like hitting the brakes on a train," DEQ's Brown says. "It's going to take a mile or two before it stops and then if you try to go backward, it's going to take even longer. Then the next thing you know, we'll be in election season again. It just doesn't happen that quickly."
LCA's Bowser expects the current EPA administration to more closely review emergency provisions that were put in place under the previous administration, but he doesn't expect a massive rollback of regulations as feared by environmental groups.
COOPERATIVE FEDERALISM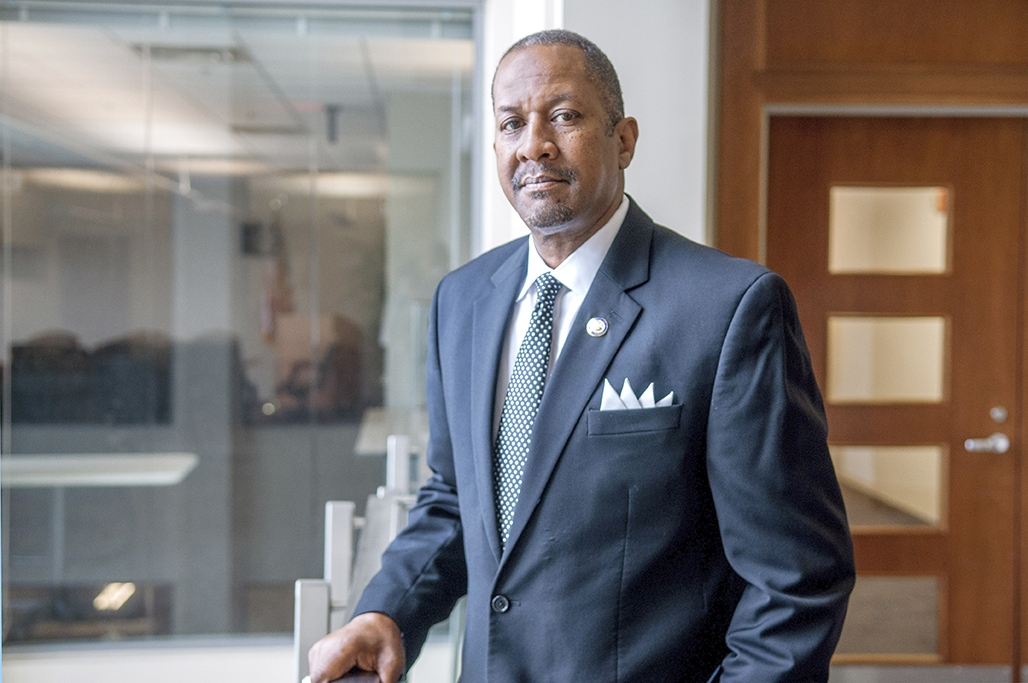 Brown says he's concerned about the "cooperative federalism" rhetoric coming out of Washington, fearing it could lead to significant funding cuts and permitting delays.
"They want the states to do more regarding environmental oversight," he explains. "That's fine until the budget gets cut. The president's initial budget cuts 21% out of the EPA's budget—almost $2.3 billion and 3,200 people. He's also making cuts to the states' performance grants. So, the EPA is saying we've got to handle air and water permitting, and the oversight of hazardous waste, but they're going to cut the budget by 45%." Since the Louisiana DEQ currently receives about $18 million annually from the EPA, that creates an $8 million funding gap.
"We can't take that kind of cut in a state where we don't get general funds. We generate all of our operating funds through fees." Should cuts impede DEQ's ability to function, there would likely be negative repercussions for industry, most significantly through a slowdown in permit reviews and approvals. "It's going to have a domino effect, I can tell you that."
Brown remains hopeful that federal aid will be restored. If not, "it's either going to be people or programs that will suffer."
Gifford Briggs, vice president of the Louisiana Oil and Gas Association, says oil and gas industry concerns about a ban on hydraulic fracking have virtually disappeared under the new EPA. "We're no longer under the constant threat that we're going to wake up tomorrow and the most important factor in industry is going to be banned or outlawed," Briggs says. "We're no longer under attack on a daily basis."
These days, the oil and gas industry is more focused on offshore regulations—particularly the tougher bonding, financial assurance and risk management requirements imposed in 2016 by the Bureau of Ocean Energy Management.
"We've been closely eyeing the BOEM appointment in D.C.," Briggs says. "We're optimistic that we're going to see some real reform in the Gulf of Mexico that could have the potential to allow for some exploration to happen."
The chemical industry is equally hopeful. Speaking at the Downstream Engineering, Construction & Maintenance Conference in New Orleans June 15, American Chemical Council President and CEO Cal Dooley said the U.S. chemical industry stands to reap significant benefits from the new regulatory environment.
"We have never had a political environment more sensitive and supportive of the regulatory policy needed to maximize the competitive advantage in the U.S.," he said.
---
This article was originally published in the third quarter 2017 edition of 10/12 Industry Report.