---
An odd mixture of apprehension and anticipation permeates the industrial market in the wake of Donald Trump's election, as leaders wait to see just how a Trump presidency will impact their business models in 2017 and beyond.
While optimism is the prevailing mood, primarily due to an expected relaxation of environmental regulations and a more favorable tax structure, it is somewhat tempered by concerns over Trump's tough stands on immigration and international trade.
David Dismukes, executive director of LSU's Center for Energy Studies, expects that Trump will allow market forces to regulate the economy more so than the previous administration. "What I see is them reducing a lot of environmental uncertainty, regulatory uncertainty and tax uncertainty on industry that we had to face in a Democratic administration," Dismukes says. "I think this is going to be a great administration for putting in a pipeline. I think they're going to be an early winner in all of this."
That doesn't necessarily mean that all pending environmental initiatives will fall by the wayside. On the contrary, it might actually eliminate some of the roadblocks to implementation that existed in the past. "It wouldn't surprise me to see a lot of people saying, 'Hey, why don't we deal with this problem the way we want it done and get it done while we've got all three branches of government," Dismukes says. "That way, we remove this uncertainty."
Greg Bowser, president of the Louisiana Chemical Association, says his members are generally optimistic about a Trump presidency, mostly because of Trump's environmental stance. "The Obama administration had proposed a lot of stuff that was causing some problems for us. We do expect it to be different."
He says the EPA will likely back off its Clean Power Plan timeline, which currently calls for electrical generators to cut CO2 emissions by 30% by 2030. Twenty-nine states—including Louisiana—sued the EPA following the plan's promulgation, prompting the U.S. Supreme Court to issue a stay in 2016.
Bowser has said in the past that the Clean Power Plan would be problematic for industry because of the higher utility rates that would result. "However, with things changing in Washington, I don't think [the lawsuit] is going to be necessary," he says. "I think the new administration will probably have a different mindset."
He says the power industry's conversion to natural gas will likely continue, although at a more favorable pace. "It gives [power plants] more time to adapt, and allows technology to catch up."
Gifford Briggs, interim president of the Louisiana Oil and Gas Association, says his membership's optimism is more tangible than it has been in months, if not years, due to the convergence of rising oil prices and a new administration.
"Until now, we've had a president and an administration who are not fans of the oil and gas industry," Briggs says. "Now, the feeling is that we're going to have an administration that wants to empower the industry to drive the economy."
Even though investment decisions are primarily a function of market dynamics, a lighter regulatory burden and more favorable tax environment could improve profit margins and thereby make investments more profitable in a low- or average-oil environment.
It was a much different feeling at the beginning of the last administration, LSU's Dismukes says. "In the first Obama administration, they were coming after the oil and gas business with a vengeance on the tax issues. They wanted to eliminate a whole bunch of provisions in the tax code that impact oil and gas, such as how intangible drilling costs are treated, depletion allowances, amortizations of costs, etc."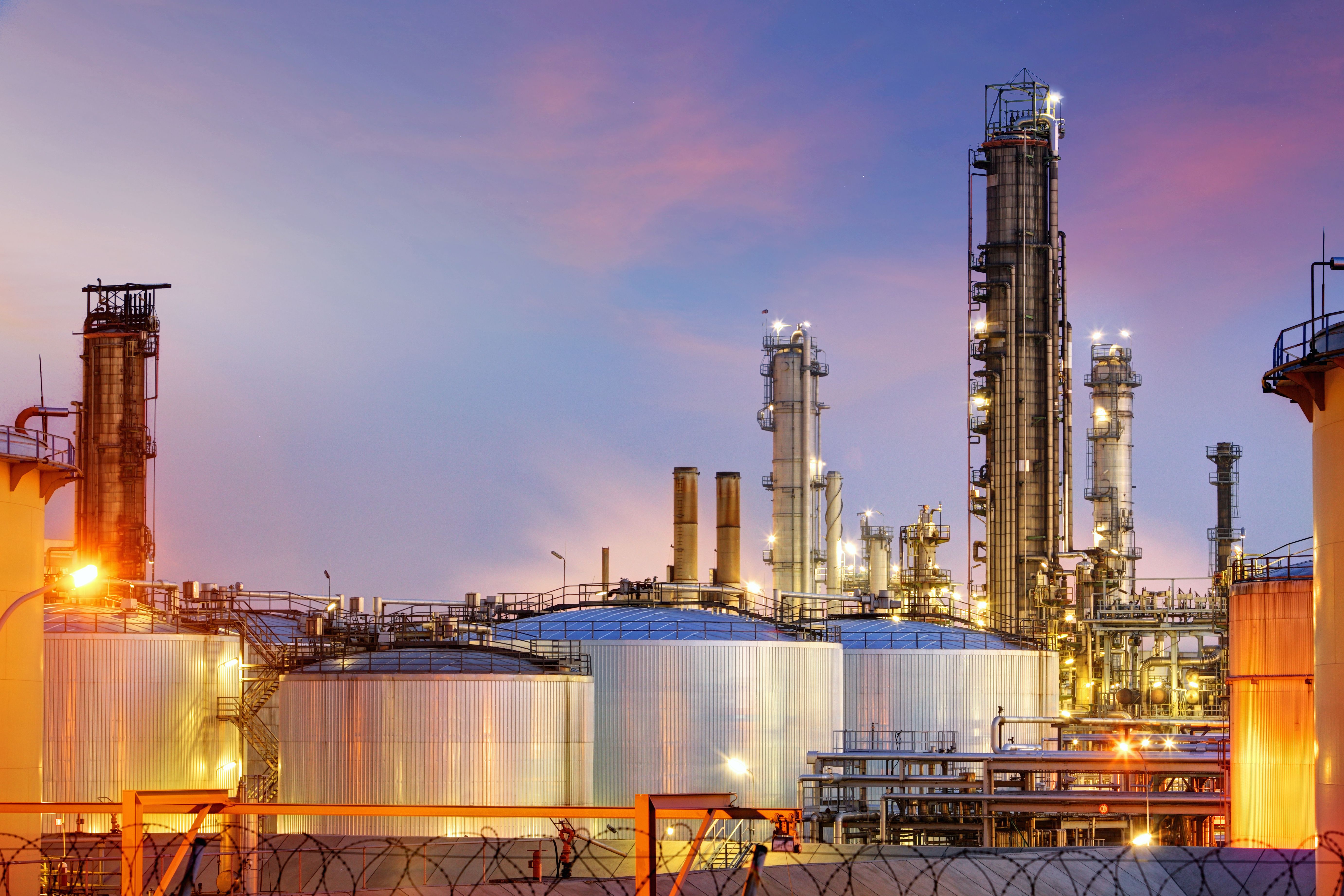 A catalyst for investment?
Some state prognosticators are hopeful that changes brought about by a Trump presidency, combined with steadily rising oil prices, will prompt industrial owners to move Louisiana's $24 billion in announced industrial projects out of the FEED (front-end engineering-design) stage and into construction. In November a panel of industry leaders at the Construction Financial Management Association's South Louisiana Construction Industry Economic Forum shared their thoughts on the Trump presidency's expected impacts.
"I think the gushing of regulations out of Washington has a chance to stop," says panel member Stevie Toups, senior vice president of Turner Industries in Baton Rouge. "I think our businesses are going to have a fighting chance with a new National Labor Relations Board, new Supreme Court and new OSHA. I think Mr. Trump is going to be good [for us].
"The headlines after the election were that oil drillers, natural gas and pipeline companies are going to be the beneficiaries of this administration, and I think this industry and this state are lined up well for that."
Panel member Robert Boh, president of Boh Bros. Construction in New Orleans, says regulations on business had gone too far under the previous administration. "I don't think enough attention has been given over the last six or eight years to the dampening effect of regulation on a business's ability to hire people," Boh says. "It seems like in the regulatory world you have to be really big to have the overhead necessary to deal with the regulations. If some of that gets changed that could have a huge effect."
Boh says he's also encouraged by Trump's emphasis on infrastructure investment, another area of need for Louisiana's industrial market.
Some panelists at the conference warned of potential negative impacts from Trump proposals that target immigration and international trade, fearing a clampdown on immigration in particular would adversely affect an already overburdened labor market. However, panelist Steve Carville, chairman of Milton J. Womack Inc. in Baton Rouge, downplayed immigration concerns. "I think the administration is going to back off some of the things they said. I don't think we'll see a big deportation of illegals here," Carville says. "I think we'll most likely see a path for citizenship, work visas or those types of things."
Economist Loren Scott of Loren C. Scott & Associates, who chaired the panel discussion, says Trump's proposed restrictions on trade would likely have negative repercussions on business if implemented. "If he really follows through on this and starts restricting trade, the prices of goods and services will naturally go up. Inflation will go up, and if that happens so will interest rates. You've got to figure that into it. That's one of the pieces I sure hope he doesn't implement."
Dismukes has similar apprehensions. "The concern is going to be how our trade policies evolve over the next couple of years and how other countries retaliate."
A dash of reality
LOGA's Briggs predicts that oil prices, while higher, will remain volatile and unpredictable, something that a new president can do little to prevent. "The only thing a new administration can do is lower the overall tax burden so that you can operate at lower prices, which means that maybe the pain won't be as bad, or as soon, as it would've been," he says.
Therefore, a certain amount of market risk will continue for U.S. producers. "The concern is that if prices hit $60 a barrel and stabilize, then U.S. production is going to increase to offset the Saudis' decrease," Briggs says. "In that scenario, supply stays the same, demand doesn't change and we have a downward pressure on pricing. The result of that ends up being this roller-coaster effect where you have $30 to $60, $25 to $60 a barrel oil."
Dismukes also downplayed Trump's ultimate impact. "People are thinking he's going to come in and entirely clean house and change things, etc.," he says. "If they go in and start just burning the earth, and do essentially the same thing the Obama administration did, just in the other direction, they're going to get kicked out of office during the mid-term elections in two years."
LCA's Bowser says he's decidedly more concerned about instability at the state level these days. "While we're optimistic about what's going to happen on a federal level, we're a little apprehensive about what's going on with our state economy because of the uncertainty. We're going to try to work with the administration as best we can to see if we can resolve some of that uncertainty."
---
Originally published in the first quarter 2017 edition of 10/12 Industry Report.