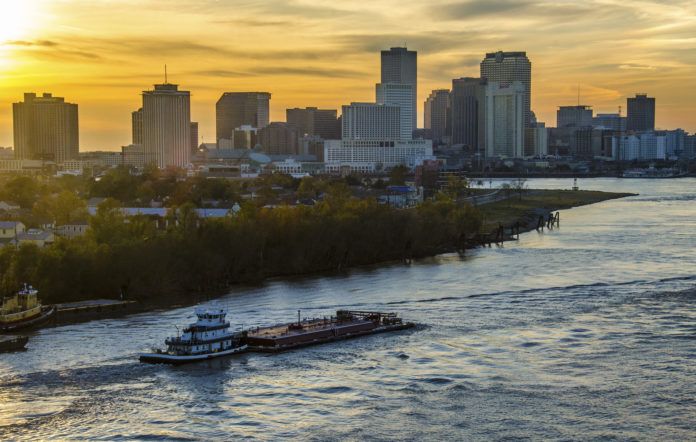 Some of the "forever chemicals" that scientists have linked to various health risks were found at five different locations of the Mississippi River in Louisiana at levels above the EPA's most recent guidance, reports WWNO News.
The chemicals, classified under the umbrella of PFAS, or per-and polyfluorinated substances, were found in samples of Mississippi River water at five sites this summer, stretching from Pointe Coupée Parish to St. James Parish, according to a report produced by the Water Collaborative of Greater New Orleans, an advocacy group that focuses on the needs of the urban water sector.
PFAS chemicals, of which there are more than 9,000 varieties, are ubiquitous in the United States and around the world. The synthetic chemicals, which have been widely used in consumer products like non-stick cookware, fast food wrappers and plastic containers — and in various industries like aeronautics, construction and electronics – tend to break down very slowly, hence the "forever chemical" moniker. Read the entire story.