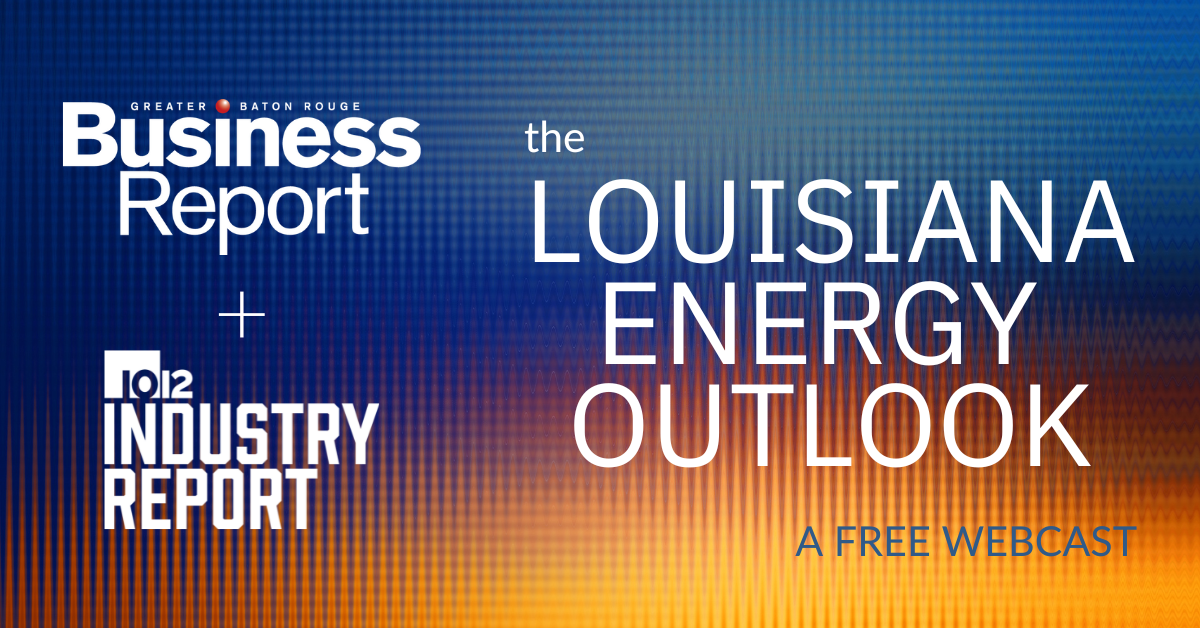 Louisiana's energy industry is in the midst of a fundamental transformation.
The Louisiana Energy Outlook, presented by 10/12 Industry Report and Baton Rouge Business Report, will explore emerging trends for 2023: Energy transformation, oil and gas production, mergers and acquisitions, oilfield service diversification, innovation and digitalization, workforce challenges and more.
The virtual event is sponsored by PowerSafe – A System of Alliance Safety Council and Bradley Murchison.
Panelists for the free webcast include ExxonMobil Baton Rouge Refinery Manager Dave Oldreive; Amy Chronis, U.S. Energy & Chemicals Leader and Houston Managing Partner for Deloitte LLP; and Louisiana energy consultant David Dismukes, former executive director of the LSU Center for Energy Studies. The virtual event is scheduled for 11 a.m. March 27. Register here.