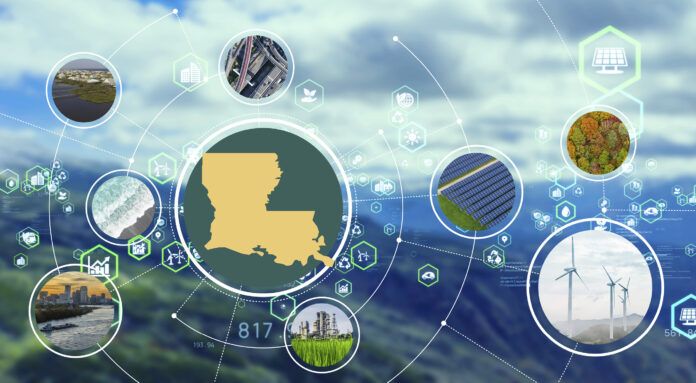 Azelio AB, a Swedish renewable power company, is working with Baton Rouge-based MMR Group to bring its solar energy storage system to the domestic market.
The technology is well-suited to expand the supply of reliable sustainable energy in the U.S. market at a time when energy is in high demand and costs are surging, Azelio CEO Jonas Eklind says in a prepared statement.
"Any large-scale energy storage project is a big deal in Louisiana," says Logan Burke, executive director with the Alliance for Affordable Energy. "Any kind of innovation like this is an important step, because Louisiana has a real opportunity for the growth of renewable energy."
Since the sun isn't always shining, storage is important for the development of solar energy. While it represents a small slice of the energy mix in Louisiana, Burke says solar energy use has been increasing and costs have been falling over the past decade.
MMR declined to comment for this story. Lena Torlegård, interim director of investor relations for Azelio, says the certification project will ensure the system complies with U.S. standards. As such, this specific project is not intended to be connected to the grid or serve a particular customer.
"We believe the US market will be very important for long duration energy storage," Torlegård says by email. "It is too early for us to talk about [potential customers in] Louisiana."
Azelio's TES.POD system stores solar energy, or energy from other sources, as heat in recycled aluminum and converts the energy into electricity and usable heat at a low cost around-the-clock, the company says.
Other storage systems use lithium ion similar to electric vehicle batteries, Burke says. Torlegård says their system has 13 hours of storage capacity and is more competitive than lithium ion batteries if you need the energy for longer than six to eight hours.