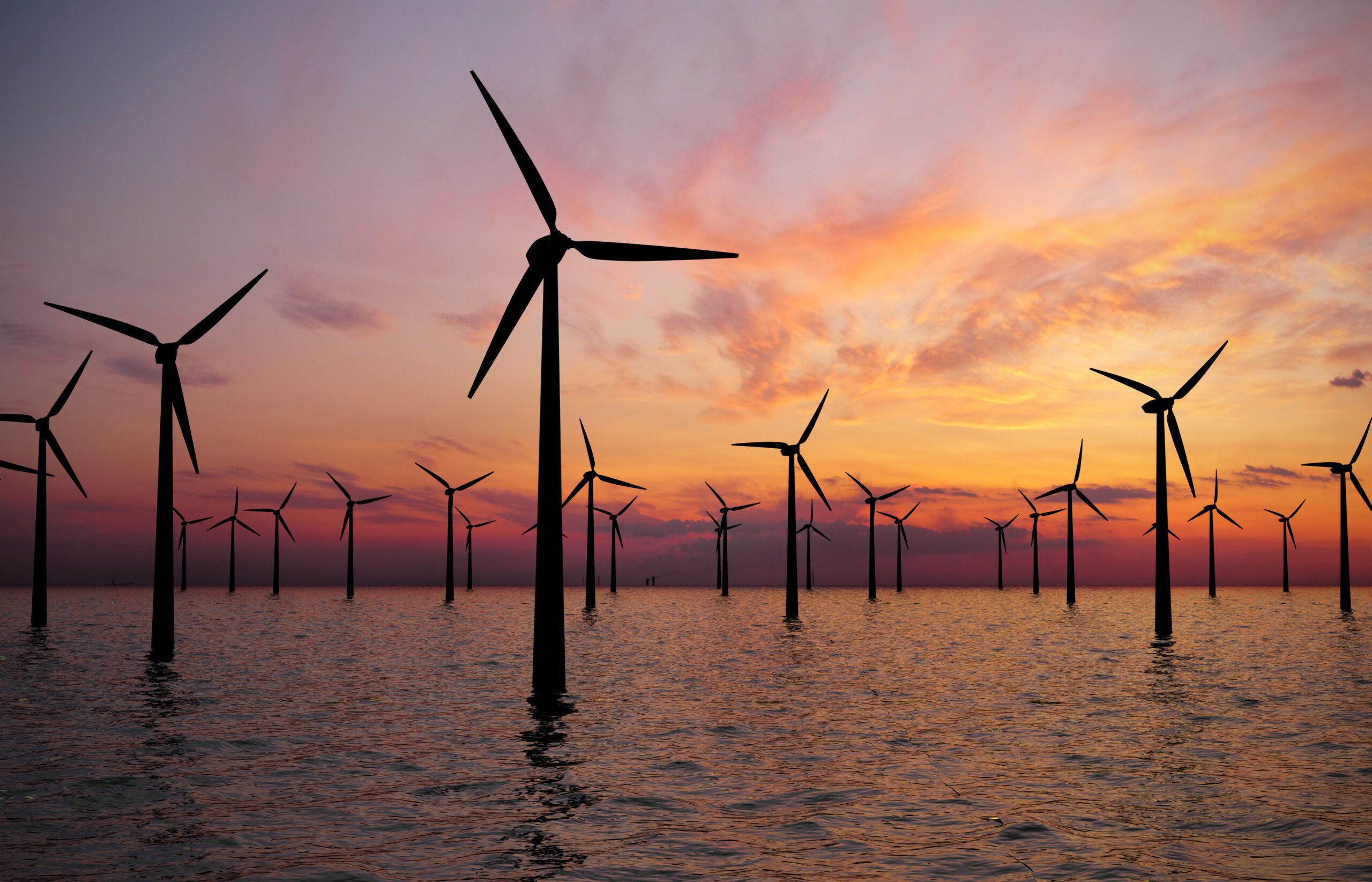 The various parts and pieces needed to make offshore wind a reality in the Gulf of Mexico have come into sharper focus over the last year. 
There has been an undeniable buildup in momentum, from the establishment of a state regulatory framework for leases to the creation of academic and private industry consortiums to actual corporate restructurings by those wanting to position themselves for the new reality. 
James Martin, CEO of Gulf Wind Technology in Avondale, says a lot of people have been waiting for this moment. 
"It's exciting," Martin says. "I think Louisiana has a real opportunity to be the sharp end of the stick, but it's a bit of a race. This is a big industry and there is a lot of potential, but we need to be sharp to stay ahead of the likes of Texas, or at least be ready to work in collaboration with them."
Martin says the federal goal of 30 gigawatts of wind power by 2030 is undeniably bullish, but it will likely go a long way toward stimulating the market. 
"Once you start looking at the workforce and infrastructure needed for that to happen, you realize quickly that it's an aggressive target," he adds. "Investment is key and that's why you're seeing the Department of Energy and various states trying to figure out how to incentivize the process." 
In its role, Gulf Wind Technology develops technologies that make wind energy more economical in complex wind conditions such as the Gulf. They're currently collaborating with the GNO Wind Alliance, the University of New Orleans' newly created Louisiana Wind Energy Hub and others to build a blueprint for the future of wind energy in Louisiana. 
Martin feels actual deployment of offshore platforms in the Gulf could come as early as 2028. He also hopes that Gulf Wind's facilities at the shuttered Avondale shipyard could one day be transformed into a manufacturing and staging area for offshore wind. "We could have 10,000 jobs back at Avondale directly linked to offshore wind by 2030," Martin says. "It's a very realistic trajectory."
Several hurdles first must be cleared. Primarily, the Gulf's complex wind environment makes other locations more appealing to investors. They're hesitant to spend billions of dollars on assets that could be at risk from a hurricane—and absent a hurricane, the winds aren't that strong. 
"It's not currently the low-hanging fruit for offshore wind in North America," Martin says. "Therefore, it's not an easily investible profile. If a hurricane hits a turbine field that is off-grid and dead in the water, there will likely be a lot of damage." 
Nevertheless, Martin is optimistic that those hurdles will be overcome. Louisiana's ability to innovate and leverage its existing assets—offshore knowledge, fabrication facilities, service capabilities and workforce—will determine its future success. 
"Throughout my career, I've seen huge innovations in wind energy," Martin says. "The Gulf of Mexico market is very similar to the Asian market, which has low wind speeds and typhoons. New rotor technologies have been developed that perform better in those environments, so it's only a matter of time before manufacturers develop turbine technology and companies such as ours bring solutions to the table that de-risk wind in the Gulf."
Gulf Wind Technology can demonstrate the cost of new technologies with its Technology Demonstrator Program, which calculates the time, energy and cost required for a wind turbine system, from manufacturing to transportation to installation to operation and service.
READY … SET …
Meanwhile, several state, academic and corporate groups aren't waiting for the perfect moment to dip their toes in the water. They're already taking steps to position themselves for what they feel is the inevitability of offshore wind in the Gulf of Mexico.
Rep. Jerome "Zee" Zeringue of Houma introduced a bill during the last legislative session to provide the Louisiana Department of Natural Resources with the authority to establish and conduct lease sales for offshore wind farms off the coast, as well as inland. Signed into law June 15, Act 443 was sparked by the heightened interest among oil and gas service companies in Zeringue's district. 
The legislator met with DNR Secretary Thomas Harris and others to discuss the best approach. "The goal is that within 12 to 18 months of the legislation's passage to have first lease sale off the coast of Louisiana in state waters," he says. "DNR says they believe it can happen, and they're promulgating rules for the RFPs to set that up."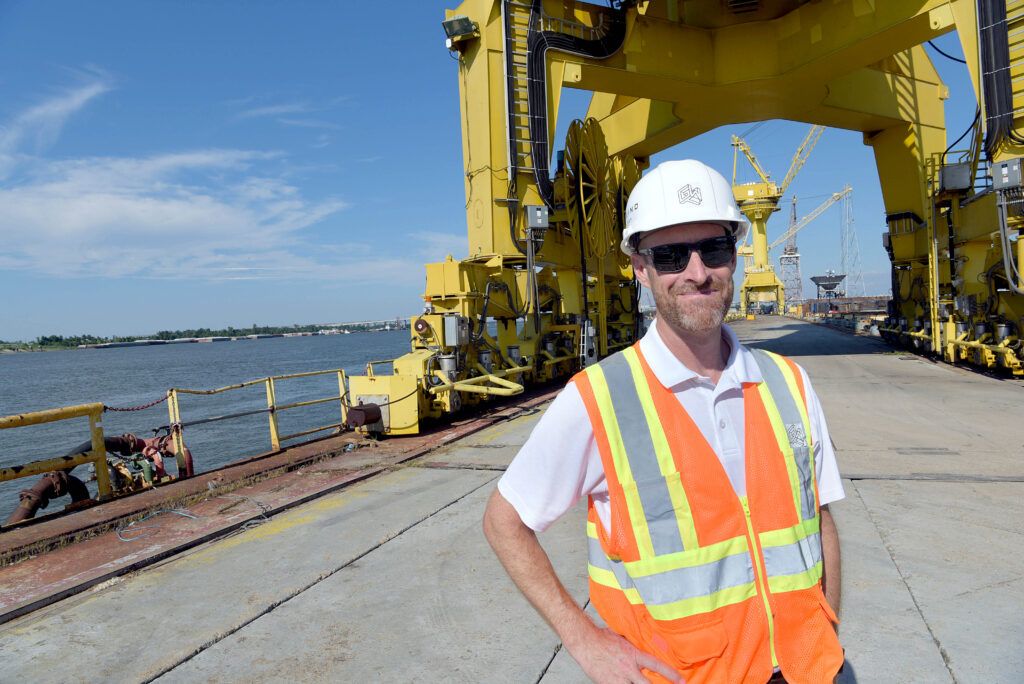 The Houma/Thibodaux area is ideally positioned to tap into the new market. "Of the seven operating turbines off the coast of the U.S., five of the platforms were built here in Terrebonne Parish by Gulf Island Fabrication," Zeringue says. "We have the technology, capabilities and infrastructure to benefit and support wind energy. If you can build an oil rig, you can definitely build a wind turbine."
Eric Danos, owner and CEO of Danos Ventures, a subsidiary of oil and gas service company Danos in Gray, has begun actively positioning his company for that eventuality. In early 2021, Danos Ventures began taking a hard look at the organization to begin preparing for an evolving energy industry. 
Danos is seeking to determine what alternative forms of energy might be relevant, or irrelevant, some 20 or 30 years from now. He then hopes to pinpoint opportunities and develop a game plan for creating competencies to meet those needs, which could be through acquisitions and partnerships.
He's paying a lot of attention to the offshore wind market in particular, as well as the support it's receiving at the federal and state levels. "We're looking at the underlying economics, and how dependent the market will be on governmental subsidies," he adds. "We worry about what happens when those go away. Will the underlying economics still be attractive to providers and consumers?"
Danos participates in a variety of groups that are studying the subject, ranging from academic to nonprofits to private industry. The company is also a member of the GNO Wind Alliance and has engaged the Tulane Energy Institute to assist in studying the market. 
More recently, they've been in discussions with Shell to determine how service providers can best position themselves to work in offshore wind.  "A lot of our competencies already exist in the current supply chain," he adds. "We're watching closely to see how the market develops, and how the technologies develop to determine the best partnerships for us."
As for the potential of offshore wind in general, Danos says it's all in the timing. "There's a whole supply chain that needs to be developed in Louisiana from top to bottom," he adds. "There's the regulatory framework, there's the infrastructure that needs to be completed to get the energy to shore … and it all needs to go through power stations and booster stations."
Danos is quick to point out that his company has no plans to abandon the traditional energy industry, as there are still decades of opportunity there. "We're simply looking to augment our portfolio by looking long-term," he adds. 
MEANWHILE, AT 'THE BEACH'
Hoping to serve as a catalyst for the state's burgeoning wind energy ecosystem, the University of New Orleans launched the Louisiana Wind Energy Hub last summer at "The Beach," its 30-acre research and technology park. 
Rebecca Conwell, president and CEO of the UNO Technology and Research Foundation, says there are plans to "build out" about 15,000 square feet of office space in the park to serve as a collaborative area for engineering companies and affiliated industry groups in offshore wind.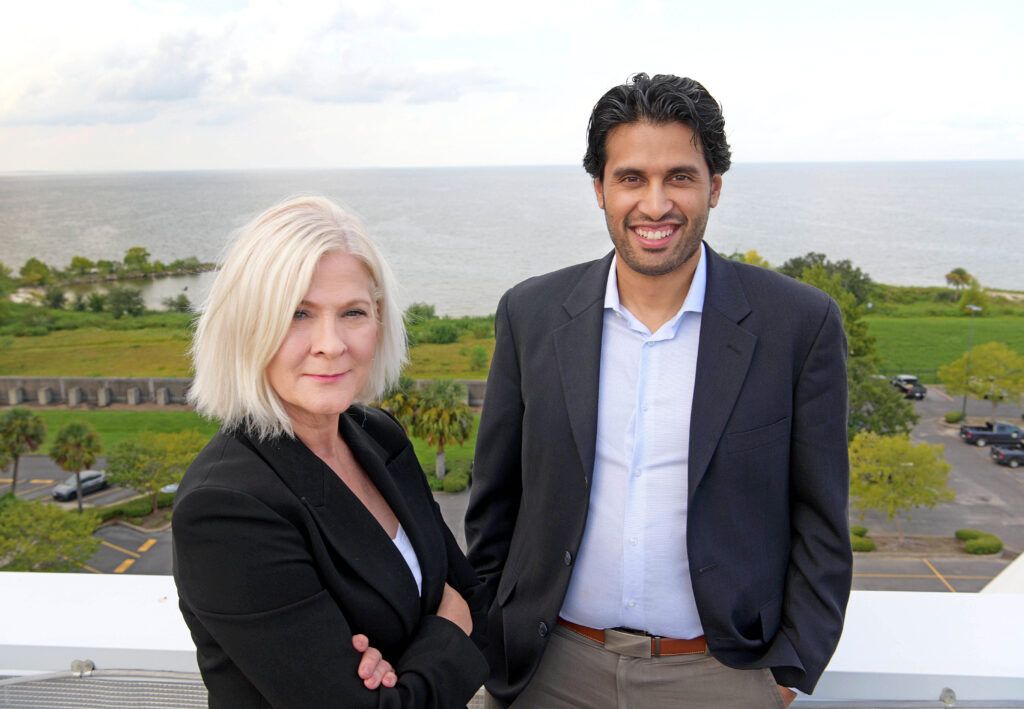 Other key activities of the hub will include startup incubation support and services, wind innovation programming, seed technology commercialization grants, a UNO Wind Scholars Program, and offshore wind learning certificates for students. 
"Part of the plan is to create graduate research space in the same area so that there's this dynamic interaction between academia and industry to solve problems and educate this pipeline of employees that will be needed to sustain the growth of offshore and on-shore wind," Conwell says. 
Early on, Shafin Khan, UNO's vice president of external affairs and innovation, saw an opportunity to channel the university's resources toward a common goal. "There are problems to solve that are unique to the Gulf of Mexico," Khan says, "and when we connected the dots, we realized that UNO has all the assets to be an expert in the offshore wind space."
Many of UNO's existing departments—naval architecture and marine engineering, computer sciences, earth and environmental sciences—already have expertise in offshore environments "and that transfers easily to offshore wind." There are also a variety of UNO labs that can be used for structural testing or for mimicking offshore environments. 
Khan feels Louisiana is well positioned to become a national leader in the offshore wind space, given its existing manufacturing, oil and gas, and port infrastructure. There are also several leading offshore engineering companies already located in the New Orleans area. 
He is meeting with private industry and others two to three times per week to gauge their expectations. 
"Several UNO alumni working in offshore wind are interested in recruiting talent to work with them," Khan adds. "We've having an ongoing conversation with industry, government, energy providers and regulators to ensure that there's continuing communication."
Conwell is excited about the potential of the Wind Hub and how it will fit into the overall framework of an offshore wind energy future in Louisiana. 
"What a remarkable opportunity to have your toes at the starting line of an emerging industry," she adds. "The New Orleans region, the state and all of its academic institutions are uniquely positioned to be at the forefront of this industry, and we hope to ensure that all of the wind initiatives are properly supplied with the expertise it needs to grow and thrive."