With just five months remaining until the LAGCO expo and conference opens, the energy organization is opening a second exhibit hall at the Ernest N. Morial Convention Center in New Orleans to meet demand.
Oilfield Technology reports the space originally allocated for exhibitors in the convention center is nearly sold out. This will be the largest indoor square footage for exhibiting in LAGCOE's 64-year history.
LAGCOE Chairman Greg Stutes of Completion Specialists Inc. credits the influx of exhibitors to an uptick in the oil and gas economy and the growing excitement around the show's move to New Orleans.
"With any change comes discomfort, but if you are done changing, you are done," Stutes tells Oilfield Technology. "The need to open more floor space to accommodate additional exhibitors is definitely a great sign towards a successful show."
LAGCOE will take place October 9-11. Attendees and exhibitors can register here. Get information about the event here.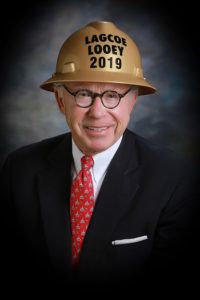 Also this year, Dupré Interests and Dupré Energy Services Chairman Cornelius "Corny" Dupré II has been named LAGCOE Looey 2019. LAGCOE Looey is an honorary position given to an accomplished leader in the oil and gas industry. LAGCOE Looey recipients have shaped the oil and gas industry through years of devoted hard work while also giving back to their community. Dupré will be honored at an event in the fall to kick off LAGCOE 2019.
LAGCOE, a nonprofit energy industry organization focused on promoting commerce and connecting people through educational programs and a technical exposition and conference, announced in August it was moving the event to New Orleans to allow strategic growth for the organization and increased industry participation in the biennial expo.
The organization took root in a parking lot of the Petroleum Club of Lafayette in 1953, when a group of local oil men and women came together to create a showcase for the services and technologies of local oil- and gas-related businesses. The Lafayette community embraced the idea and industry leaders volunteered their time and talents enabling the event to grow to be the second largest oil and gas industry tradeshow in the United States.
The show was successful and continued to grow and become more popular at Blackham Coliseum, then the Cajundome, and eventually the Cajundome and Convention Center.
Today, LAGCOE hosts a three-day event that provides a platform for the industry's innovators to present cutting-edge technologies, equipment, and services for both onshore and offshore markets. Along with traditional exhibits, LAGCOE technical sessions feature industry leaders addressing current technologies, issues and trends from around the nation and around the globe. At its peak, LAGCOE boasts representatives from 49 states, 40 countries and 17,000 attendees.
Read the full story in Oilfield Technology.