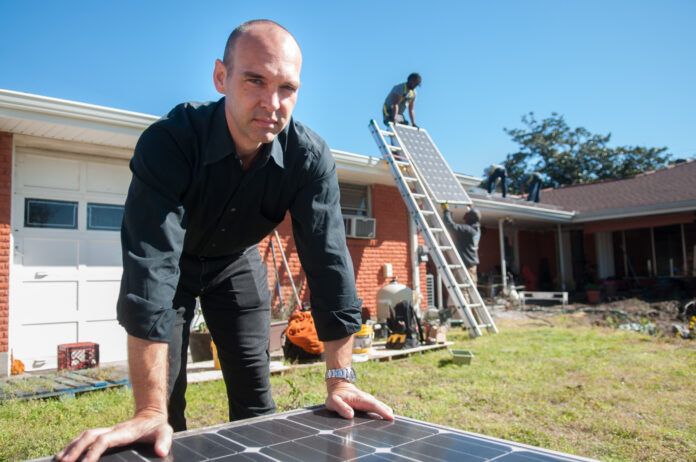 I n many ways, growing market demand and changing attitudes are already driving a major move toward "greener" energy sources in Louisiana—irrespective of governmental pressure.
Case in point: Grön Fuels LLC announced in November 2020 that it intends to build a $9.2 billion renewable fuels complex on Port of Greater Baton Rouge property in Port Allen.
The project leverages inherent strengths that Louisiana already possesses–availability of skilled labor, logistics and supply chain advantages and more–and showcases the role the port could potentially play in creating jobs in the brave new world of renewables.
RELATED STORY: The Energy Evolution:
How will Louisiana fare?
Built in stages over nine years, the project's first phase would require a capital investment of more than $1.25 billion and create 340 new direct jobs by 2024. It's ultimately expected to produce up to 60,000 barrels per day of low-carbon renewable diesel, with an option to produce renewable jet fuel utilizing non-fossil feedstocks, including soybean oil, corn oil and animal fats.
It's all being driven by a growing appetite for the products that they'll produce.
"Louisiana's core strengths in the field of building and operating plants that produce fuels and products for the world, coupled with its logistically advantaged deepwater location at the nexus of energy and agriculture, serve as the launching point for a new 'high tech' transition of the region into the next generation of energy," says Dan Shapiro, managing partner of Grön Fuels' sponsor, Fidelis Infrastructure of Houston.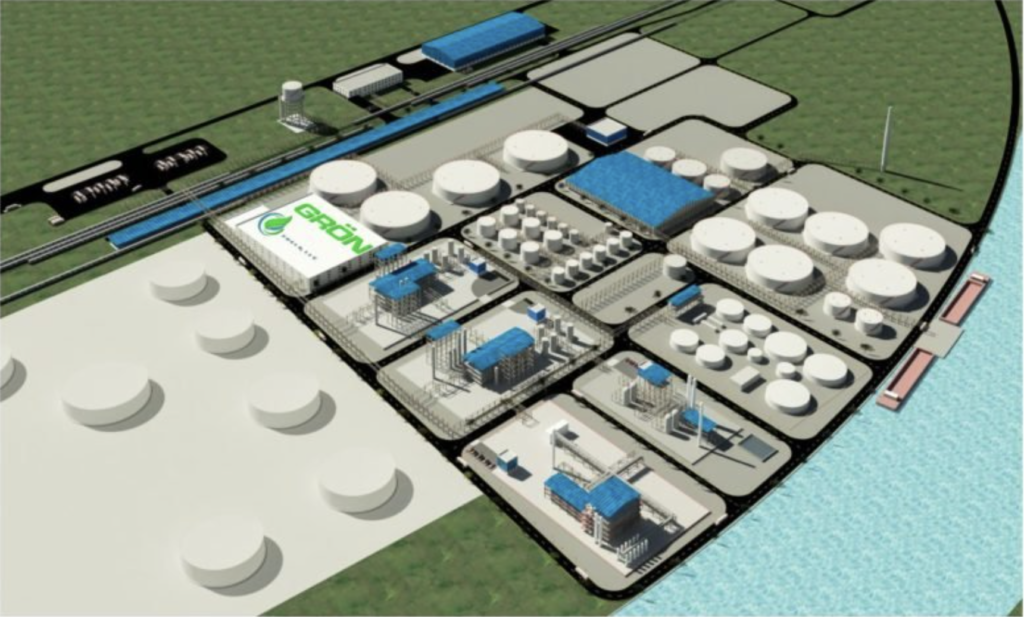 The company intends to use local businesses to assist in the delivery, operations and maintenance of the facility. "In regards to low-carbon fuels and green hydrogen, we'll have significant competitive advantages," says Bengt Jarlsjo, co-founder of Fidelis. "We plan to eventually add carbon sequestration and a soybean crusher to make the site more vertically integrated and give it a net-negative carbon footprint by 2025."
The crusher would use locally produced soybeans and canola, and potentially create a booming new market for local farmers.
Jarlsjo says the skillsets needed to operate the plant mesh nicely with the local workforce. "We'll need newly-trained process technicians, but we'll also need people who have done this for years," Jarlsjo says. "There's nothing that equals the experience gained in running a refinery."
After completion of the total project, expected by 2030, the Grön site would become one of the largest renewable fuels complexes in the world and bring an estimated 1,025 new direct jobs to the Baton Rouge area.
CSRS of Baton Rouge is currently assisting with due diligence work, such as permitting, wetlands reviews, community relations, program management, Disadvantage Business Enterprise goals and more. They're also helping with site layout and some preliminary engineering.
As for now, the project is waiting for a final investment decision. Jarlsjo and Shapiro expect contractors to begin moving dirt at the site later this year.
Seeking Net-Zero
Chas Roemer of Baton Rouge says renewable forms of energy can't do it alone, however, as worldwide demand for energy continues to increase. In fact, the gap between traditional forms of energy sources and renewables is growing, not shrinking.
Roemer says goals to reduce emissions must include existing forms of energy. That's why he plans to build the first net-zero emissions LNG plant in the state–G2 Net-Zero LNG–along the Calcasieu Ship Channel, just three miles north of the Gulf of Mexico.
"We're going to achieve zero emissions from the wellhead to the back of our facility," says Roemer, chairman of the company. "It's technologically possible and it can be profitable. I can produce LNG at a per unit cost below most of my competitors."
He expects to break ground on the project's first phase within two years, with the production of net-zero byproducts some 36 to 48 months later. The company will initially produce various net-zero byproducts that can be sold to upstream gas providers, the petrochemical industry, maritime owners and others.
"If I can provide them with net-zero feed gasses and feed stock, it helps them lower their carbon footprint as well," he adds. The first phase of work will ultimately be assimilated into the entire LNG facility some five to six years later.
Since the initial $200 million phase doesn't require Federal Energy Regulatory Commission, or FERC, approval, it could save the company a significant amount of time. "That allows me to start much sooner and generate revenue much sooner," Roemer says. It also makes it easier for G2 Net-Zero to get financing, since it won't need long-term contracts at least in the beginning. 
He expects there to be a blend of short- and long-term contracts before the project is finished. "I've got more than one revenue stream, which gives an investor some confidence that I'm not relying on one source," he adds. "What really helps me, however, is my net-zero capabilities. There's trillions of dollars of money looking for ways to invest in green energy right now."
G2 Net-Zero has spent the last year weighing its options, given the uncertainty created by the COVID-19 pandemic. "We're out securing additional financing of about $300 million and are in advanced conversations with strategic partners and customers," Roemer says.
He believes his project will be the first net-zero LNG export project under development in the world and will be the first to achieve net-zero LNG production. At full capacity, G2 Net-Zero plans to capture more than 4 million tons of carbon dioxide on an annual basis.
"People who aren't doing what I'm doing will continue having a hard time," he adds. "The market is looking at alternatives. A movement toward renewables is being prompted by customers demanding clean energy. And if our goal is to provide affordable clean energy to the world, I can do that."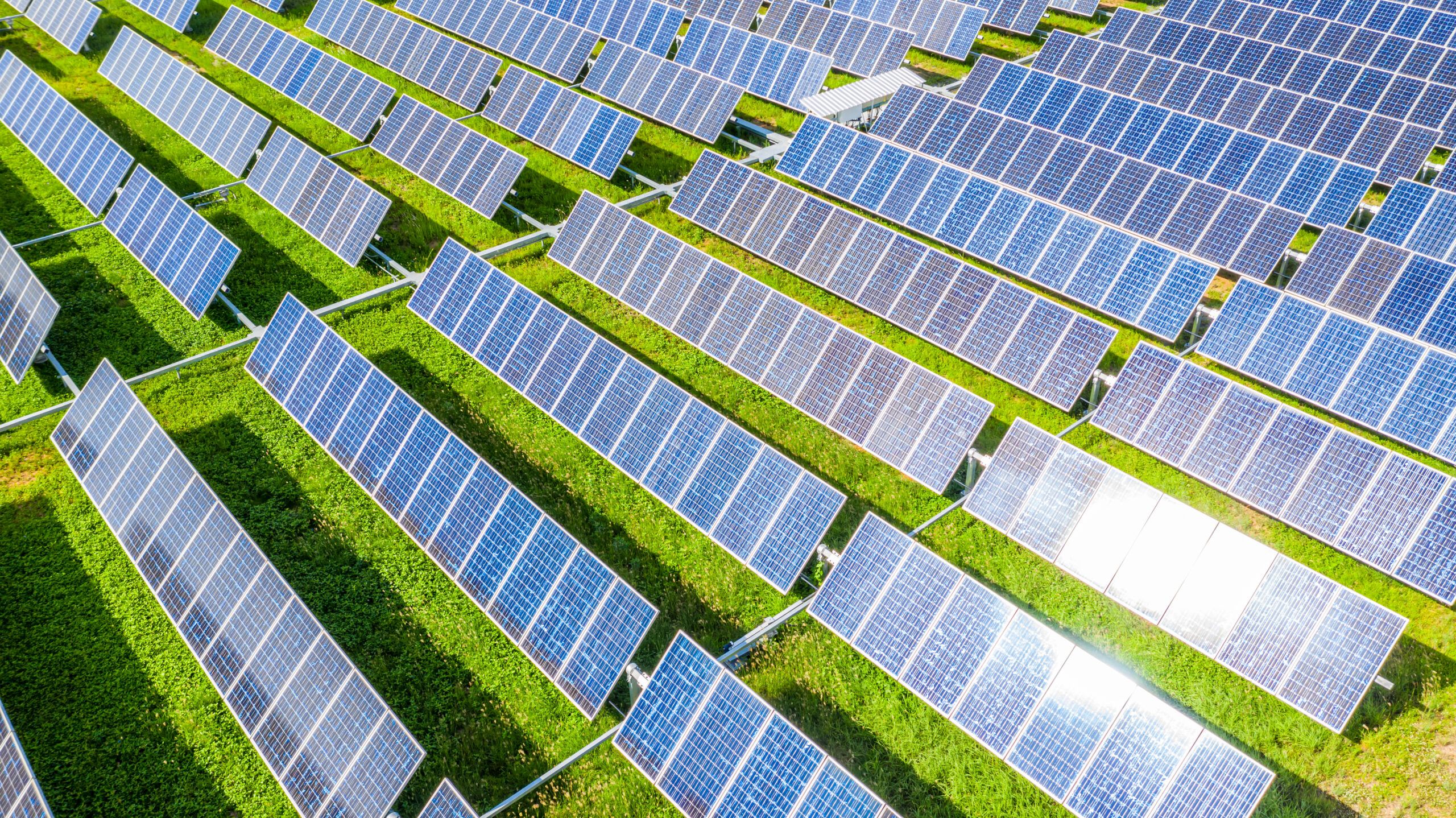 Solar Surges
Louisiana's solar industry has taken some hits in recent years, but interest is growing in large-scale solar applications by area energy providers. That has prompted organizations such as the Gulf States Renewable Energy Industries Association, or GSREIA, to shift its advocacy agenda from the residential to the commercial side of things.
Today, the group is comprised of some 20 members, many of whom pursue large-scale solar farm projects in the electrical utility market. GSREIA Executive Director Stephen Wright says costs have come down significantly in recent years, making solar more appealing to business owners. His group actively promotes renewable industry-friendly policy and economic development across Louisiana and Mississippi.
The organization is currently backing initiatives at the legislative level in Louisiana, one of which would establish a functioning Commercial Property Assessed Clean Energy Program. C-PACE is an innovative financing structure that makes it possible for owners of commercial, industrial, and other nonresidential properties to obtain low-cost, long-term financing for energy efficiency, water conservation, seismic strengthening and renewable energy projects.
C-PACE authorizes municipalities or counties to work with private capital providers to provide upfront financing to commercial property owners for qualifying improvement projects, and to collect the repayment through annual or semi-annual assessments on the property's tax bill.
The C-PACE financing term may extend up to 30 years in some jurisdictions, resulting in utility and other cost savings that typically exceed the amount of the assessment payment.
Jeff Cantin, a member of GSREIA's board, says C-PACE programs are growing in popularity, particularly in Texas, leading to an explosion of solar projects in Houston, Dallas and other metro areas.
"It essentially enables a business owner to obtain easy long-term financing for a project based upon a property tax mechanism," Cantin says. "If you're in East Baton Rouge Parish, for example, you would use a C-PACE district to collect in the same manner as property taxes. There's no cost for the state government or local entity to implement these programs, and it makes it easier for funders and owners of such projects to connect."
GSREIA is also pursuing legislation that would enable third-party power purchase agreements. In that scenario, a commercial owner would hire a developer to build a solar farm on its property, then have them sell the power back to them rather than going through the traditional power grid. 
"That would have been unthinkable 10 years ago, but Wal Mart is currently planning a nationwide rollout of that," Wright says. "It's currently allowed in 26 states and would go a long way for industry to achieve its own renewable goals. A lot of nonprofits and government agencies are already doing this."
It's an idea electrical providers oppose.