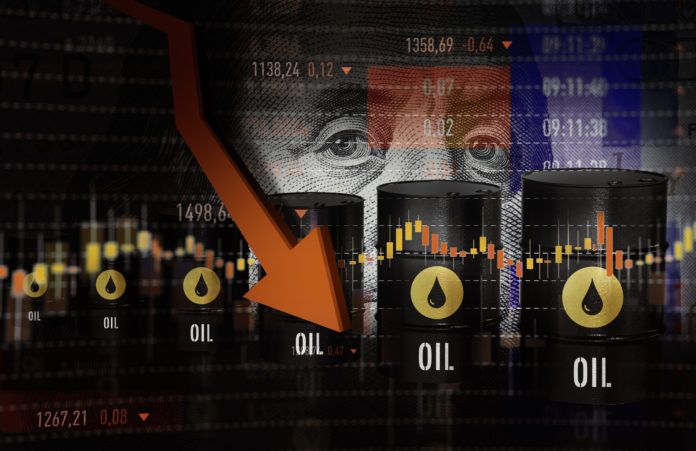 There's no more suspense over when worldwide oil demand will peak, says nationally renowned economist Elliott Eisenberg. That's because it already happened in 2019.

Speaking at the Construction Financial Managers Association's Trends in Construction Conference on Nov. 19, Eisenberg says oil consumption has already peaked at 100 million barrels per day and is currently in decline. While that has been happening in most industrialized nations for years, demand is now beginning to plateau in developing countries, according to data provided by ING Global Markets Research.
The annual CFMA conference, held virtually, was co-sponsored by Louisiana Associated General Contractors and Associated Builders and Contractors – Pelican Chapter. Eisenberg was the keynote speaker at this year's event. "The oil majors are shrinking their footprint in response," he says. "Shell, BP, TOTAL, Chevron, ExxonMobil … there's no question about it." More recently, some 10 U.S. refineries have been or will be idled—including Shell's Convent Refinery and Calcasieu Refining in Lake Charles—and another 11 worldwide.
Eisenberg's forecast wasn't entirely pessimistic. He doesn't expect natural gas demand to plateau for another 15 years and ethylene capacity will grow by 13% through 2030 as petrochemical owners race to expand U.S. Gulf Coast capacity amid the shale boom.
However, the oil industry will continue to reel from the double whammy of low oil prices and the COVID-19 pandemic, a fact reflected in the steep reductions by major oil players in their capital expenditures and exploration activities. According to Goldman Sachs Group, capital spending by Total, Chevron, Shell, ExxonMobil and BP has been cut by two-thirds since 2014's precipitous price decline.
The trend can't be blamed entirely on the pandemic, prices or politics, Eisenberg says. "Four years ago, Donald Trump said he was going to save coal, but economic forces overwhelmed his efforts," he adds. "Oil is in the same boat. The cost of renewables continues to go down, and it's now batteries that have become critically important."
Consumer habits will the big driver. "Today, the cost of an electric car is much more expensive than an internal combustion car," Eisenberg notes. "If they can lower the cost, duration and absorption capacity of the battery, that could knock some $10,000-plus off the cost of the car and make it more competitive. In that case, oil consumption for travel would go down."
Europe and China would consume less oil in favor of other energy sources, with developing countries eventually taking the same path. "There are other factors," he adds. "The Chinese can't compete with the Germans, Japanese or Americans in regards to internal combustion car production, but they can compete in battery-operated electric cars. They could become a world-class competitor."
Once that happens, Eisenberg says the rest of the world would follow suit. "They're too big of an economy; there's 25 million cars a year being sold in China and only 16 million here. It would be a slow process, but an inevitable one."
Recent COVID-19 lockdowns have caused "total vehicle miles to fall off a cliff," but Eisenberg expects a slow rebound over time as most people go back to work. "I think we will eventually go back to work," he adds. "You can't sustain a corporate culture, you can't sustain creativity, you can't bring new workers onto a team remotely. Older workers with more experience can work from home, but others will have to go back to the physical work space."