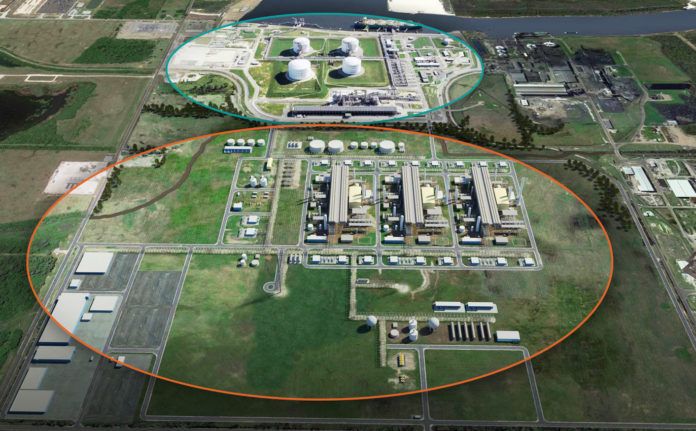 Final investment decisions on 20 LNG projects—representing almost 228 million tons of new liquefaction capacity—that were scheduled for this year around the world will be delayed, including two in Louisiana.
As Riviera Maritime Media notes, Tellurian Driftwood LNG and Lake Charles LNG have been pushed back amid the COVID-19 pandemic.
A final investment decision on Driftwood LNG, located on the Calcasieu River near Lake Charles, will be pushed back until 2023. With a nameplate capacity of 27.6 million tons per year, Driftwood LNG is the largest of the 20 LNG export projects to be delayed. Tellurian had originally planned to start commercial operations in 2023.
A final investment decision on Energy Transfer's Lake Charles LNG, with a capacity of 16.45 million tons per year, has been shelved until 2021. Dallas-based Energy Transfer took over as lead developer of the Lake Charles LNG, following Shell's exit from the Louisiana project in March. While it still believes in the Gulf Coast LNG export facility, Energy Transfer says it is evaluating "various alternatives to advance the project, among which are bringing in equity partners and reducing the size of the project from three trains (16.45 million tons per year of LNG capacity) to two trains (11.0 million tons per year).
"With oil price levels at below breakeven and Covid-19 eroding demand, we have seen delays in FIDs for new LNG capacity," Poten & Partners finance advisor for business intelligence Melanie Lovatt tells Riviera Maritime Media. "Producers have gone from focusing on capex to primarily concentrating on cost-cutting."
Another pending Louisiana project, Commonwealth LNG, received notification last week that its project is federally authorized to export LNG to countries with which the U.S. has a free-trade agreement. The approval came in the form of an order from the U.S. Department of Energy's Office of Fossil Energy in response to an application Commonwealth originally filed in October of 2019 and recently supplemented. Under its provisions, Commonwealth LNG will be authorized to export up to 9.5 million metric tons per year of LNG for a 25-year term to FTA nations.
A portion of Commonwealth LNG's application that seeks authorization to export LNG to non-FTA countries will be reviewed in a separate order.
Commonwealth LNG expects to take a final investment decision in Q2 of 2021 and deliver its first shipments of LNG in Q3 of 2024.