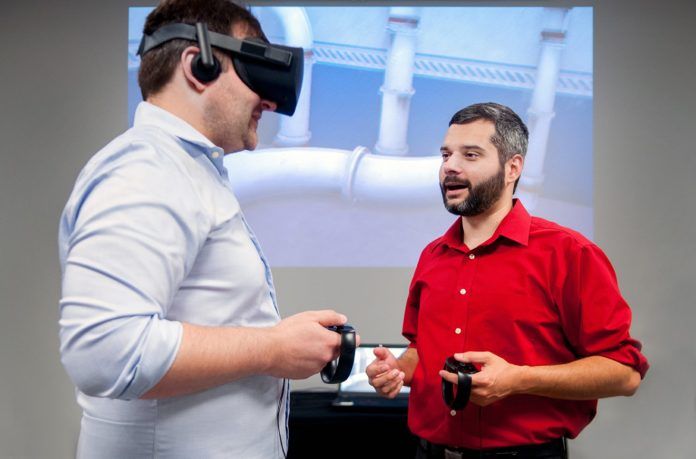 Imagine the immense responsibility on the shoulders of an 800-ton crane operator, installing two large, 150-foot-tall reactors along with a smaller one—weighing a combined 1.1 million pounds—as part of the expansion project underway at the ExxonMobil Baton Rouge polyolefins plant.
A lift of that magnitude, posing enormous risk, requires significant preparation. Is the rigging installed properly to avoid load inversion? Is the load swing stabilized? Are all lift team members and bystanders in the safe zone? The crane operator must carefully calculate the physics of the lift, adrenaline in overdrive, knowing logistics for the arrival of the reactors have been underway for weeks.
Suddenly the operator discovers the rigging is misaligned. The load will invert shortly after the lift begins, requiring adjustments before it's too late. He reaches to wipe the sweat from his brow only to remember this is just a practice test—a virtual reality simulation, in fact, designed to prepare operators for a lift before stepping foot on the crane.
The virtual reality modules are part of a new training initiative launched by ExxonMobil, in partnership with Louisiana Economic Development and local IT firms, ahead of its expansion. The craning and rigging module was one of the first developed, along with others that will train ExxonMobil employees in critical processes and safety standards.
Baton Rouge Business Report has the full story. (Subscription may be required.)