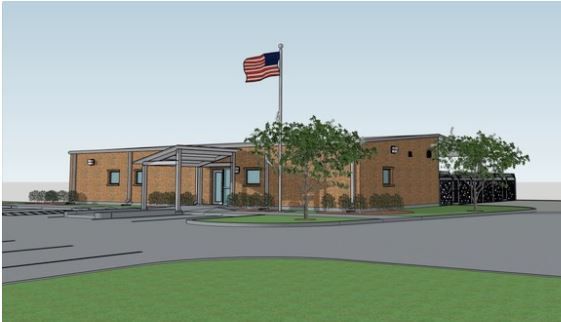 South Louisiana Community College and St. Mary Parish officials have broken ground on the new SLCC workforce training facility in the parish.
The Training Facility will be built on the Port of West St. Mary's Baldwin campus at 155 Gordy Lane. Construction is set to begin in early 2021.
The facility will consist of a 5,500-square-foot structure, a 2,500-square-foot classroom and office space, and a 1,700-square-foot multipurpose shop.
Also included in the construction is a 58,500-square-foot truck training pad for commercial driver's license compliance.
The project is funded by a grant from the U.S. Department of Commerce, U.S Economic Development Administration, Louisiana state capital outlay, and the Port of West St. Mary.
"I am looking forward to working with SLCC and the Commissioners of the Port of West St. Mary to build this facility in West St. Mary Parish," said Louisiana State Senator Bret Allain. "This facility will bring opportunities to train the regional workforce to meet the needs of local businesses and industry."
Allain says that the partnership between the Port and SLCC will also bring a welding school to St. Mary Parish.
"A priority of South Louisiana Community College is training the workforce in communities we serve," said SLCC Chancellor Dr. Vincent June. "We're thrilled to partner with others in St. Mary Parish and appreciate the opportunity to meet the workforce needs in the parish."