---
There's a certain vagueness in a new Occupational Safety and Health Administration rule that outlines requirements for crane operators, but one thing is clear: the April 15 deadline for employers to evaluate their operators and produce the associated documentation has long passed.
That's worrisome, says Larry Kime, senior technical adviser for the Crane Inspection & Certification Bureau, as many contractors remain unaware of the latest rule. The Orlando-based Kime spoke this fall at the Louisiana Gulf Coast Oil Exposition in New Orleans. "People just don't know that this is happening, and they're finding out the hard way that simply having an NCCCO (National Commission for the Certification of Crane Operators) card is not good enough anymore."
The long-awaited rule introduced several significant changes that directly impact the estimated 117,130 crane operators employed in the U.S. According to OSHA's 2018 Cranes and Derricks in Construction Standard at 29 CFR 1926 Subpart CC, employers must now evaluate their operators specific to the crane type they will be operating, even after they've been trained and certified by an accredited testing body.
Considering the fact that crane operators commonly work as subcontractors and frequently transition between jobs, OSHA feels that permanently establishing the employer's obligation to evaluate operator competency is critical to ensuring safe equipment operations.
Perhaps equally important: Contractors must now maintain documentation of the evaluations on-site for as long as the respective operator is employed. "In effect, contractors are not only responsible for supplying good equipment, but trained and qualified personnel to use them," Kime says. "They have to prove that their employees can do what they're supposed to do. It just formalizes that process."
Meanwhile, OSHA field agents have begun actively checking for the documentation during site visits. Kime suspects that insurance companies "will also drive compliance" with the new rule. "I don't know how effective it's going to be in the long-term, but the premise is valid," he adds. "This ensures that when we tell someone to operate a particular crane, that we've actually assessed whether that person can do what we're asking them to do. That's all this is about."
EVALUATION HOW-TOs
While Louisiana's contractors must already certify their crane operators, the evaluation—and corresponding documentation—requirement could trip them up. Unfortunately, there is very little guidance from OSHA regarding the qualifications of the evaluator. The rule merely states that the evaluation must be conducted by an individual who has the knowledge, training and experience to assess equipment operators, and that they must be an employee or agent of the employer.
At a minimum, the documentation must include the operator name, evaluator name and signature, date of evaluation, and make, model and configuration of equipment used in the evaluation. "At the end of the day, OSHA wants a piece of paper from the employer saying that an operator can do what they say they can do," Kime says.
One key point: The documentation must be readily available wherever the operator is working. "It can even be in his wallet, but it must only be for that employer and that employer's equipment. If a contractor rents a new piece of equipment, they might have to perform a new evaluation. Or if they hire a guy from a union, they will have to re-evaluate that person because evaluations are not transferable between employers."
In the process, OSHA says the employer must ensure that the operator is qualified through a demonstration of "the skills and knowledge, as well as the ability to recognize and avert risk, necessary to operate the equipment safely, including those specific to the safety devices, operational aids, software, size and configuration of the equipment."
Other parts of the rule deviate minimally from an earlier 2010 standard, including requirements that an operator receive training to operate the crane type(s) for which a certification is issued, followed by their certification and licensing by a nationally accredited certifying agency such as NCCCO or NCCER (National Center for Construction Education and Research).
A LOT OF HISTORY HERE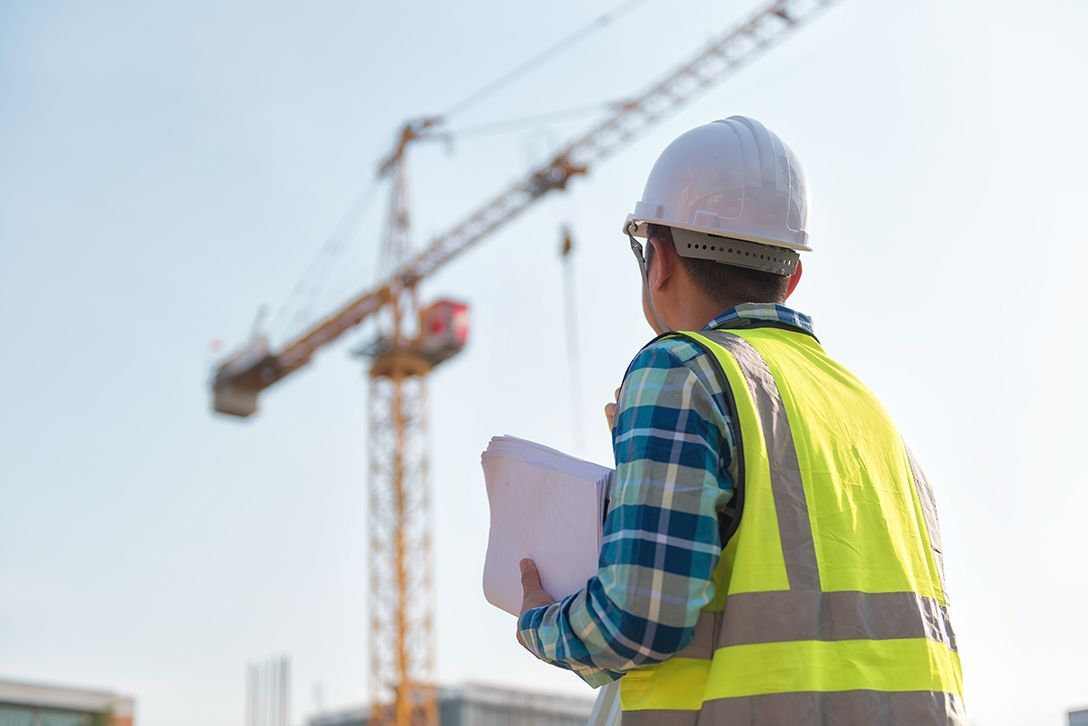 Louisiana's industrial community is no stranger to the operator certification process. In fact, Turner Industries of Baton Rouge was a leader in the effort to standardize the process in the 1990s through the creation of the NCCCO. For that reason, "we're partial to them," says Jesse Morain, Turner's vice president of crane, rigging and specialized transportation. "We feel like they're the most stringent of the certification agencies."
Turner's processes won't likely change much because of the new OSHA rule, as operator evaluations have been an integral part of its hiring processes for some time. The contractor employs some 400 operators on average, most working in its maintenance group, but that number varies as work volumes rise and fall. When hiring a new operator or purchasing a new crane, Turner designates a qualified evaluator to mentor the operator.
"We send two people and in some cases three out to the crane," Morain says. "There is the main operator, who we absolutely trust and know is qualified, and then he will have 'studies' with him who will learn how to maintain and take care of the crane. They'll eventually get a chance to operate it under supervision."
Following the purchase of a new crane, a manufacturer's rep often gets involved. "Turner will send operators from different regions—Texas, Lake Charles, Baton Rouge, New Orleans etc.—to go through the crane with the manufacturer. We'll put it through the different configurations, test everything and go through all the computer setups with the operators."
Turner's operators are measured by an established set of safety standards. That is particularly important, as the contractor updates its fleet each year. "We want to make sure that we have someone we can trust to take care of that crane," Morain says. "The bigger the crane, the bigger the exposure to a potential incident."
'SEAT TIME'
Of course, the first two OSHA requirements—training and certification—provide the more challenging hurdles for a crane operator. Recognizing a local need for "seat time" earlier this year, Associated Builders and Contractors' Pelican Chapter began offering a two-semester mobile crane operator training course at its Baton Rouge training center.
Danielle Labbe, ABC-Pelican Chapter's director of workforce development, says eight students participated in the pilot program—sponsored by various contractor members—to learn the basics of setting up, maneuvering and lifting with a variety of cranes. "A lot of incidents occur during the setup or breakdown phase, or during the maneuvering of the crane through a plant or a petrochemical facility," Labbe says. Worley of Baton Rouge, which recently acquired Jacobs, sponsored the program.
The training is performed over an eight-week period on Friday afternoons. In the process, ABC offers 40 hours of seat time, followed by an NCCER assessment and practical exam for certification. "They have to take a computer-based test, then a hands-on practical," Labbe says. "It's based off the crane in which they want to be certified."
There are other privately-run facilities of varying sizes throughout the state, each offering "one-stop shops" for both training and certification. Brandon Fontenot, a trainer at STSG Training & Services in Sulphur, says his company prefers NCCCO certification as it doesn't limit the size of the crane that can be operated—an important attribute in the southwest Louisiana industrial community. "We offer a week-long prep course, and then we'll set up a test administrator to come in from NCCCO," Fontenot says. "They give the written exams, and then I give the hands-on practical exams."
The exams are difficult, Fontenot says, and have evolved over the years in tandem with changes in industry and OSHA standards. For example, practical exams are now subject to a time limit. "The goal is to have safe, efficient operators," he adds. "If you're in a pipe rack doing something, you don't want an operator taking 20 minutes to get you a valve versus an operator that can get it to you in five minutes and get it there safely."
Some months, up to 20 students will participate in the STSG program, while other months could see as few as eight. The company also performs training in the plants themselves on a variety of other equipment types. "Around here, the number of students goes up and down based on when the maintenance turnarounds start."
---
This article was originally published in the Q4 2019 issue of 1012 Industry Report.