---
It's about 1960 or so, and Hank Danos—not even 13 years old—is piloting an oil rig crew boat for his father's service company down a Lafourche Parish canal. His grandfather, who taught him how to drive it, sits behind him with the rest of the men.
"He said, 'We probably don't need to tell your daddy this,'" Danos recalls. "They all played cards, and nobody seemed to be worried that an 11- or 12-year-old kid is driving this boat."
Young Hank was exposed to every aspect of the business. As a teenager, he had a summer job helping to maintain boats. He wore a coat and tie to accompany his father on sales calls in New Orleans, but dressed informally when visiting work sites in Morgan City or Leeville.
In 1970 Allen Danos Sr. died, leaving his portion of Danos and Curole, the company he co-founded, to his sons. Hank, then 21, and 24-year-old Allen Danos Jr. decided to buy out the Curole family.
"We were pretty confident that we knew how to run the business," Hank Danos says. "Maybe naïve and innocent, but that probably worked to our advantage. We weren't too scared to try. And once we tried, we were too scared to fail."
That business, which shortened its name to Danos in 2012, celebrates its 70th anniversary this year, with Hank as CEO and his sons as vice presidents. The company has worked through several industry downturns and a safety revolution, growing from a small south Louisiana tugboat company to employing as many as 2,000 people serving oil and gas operators around the globe.
In mid-January, Danos secured a new offshore contract to perform welding and other services for the Hess oil company's Stampede tension-leg platform in the Gulf. More than 100 employees at various locations will spend the next year on the project.
Humble beginnings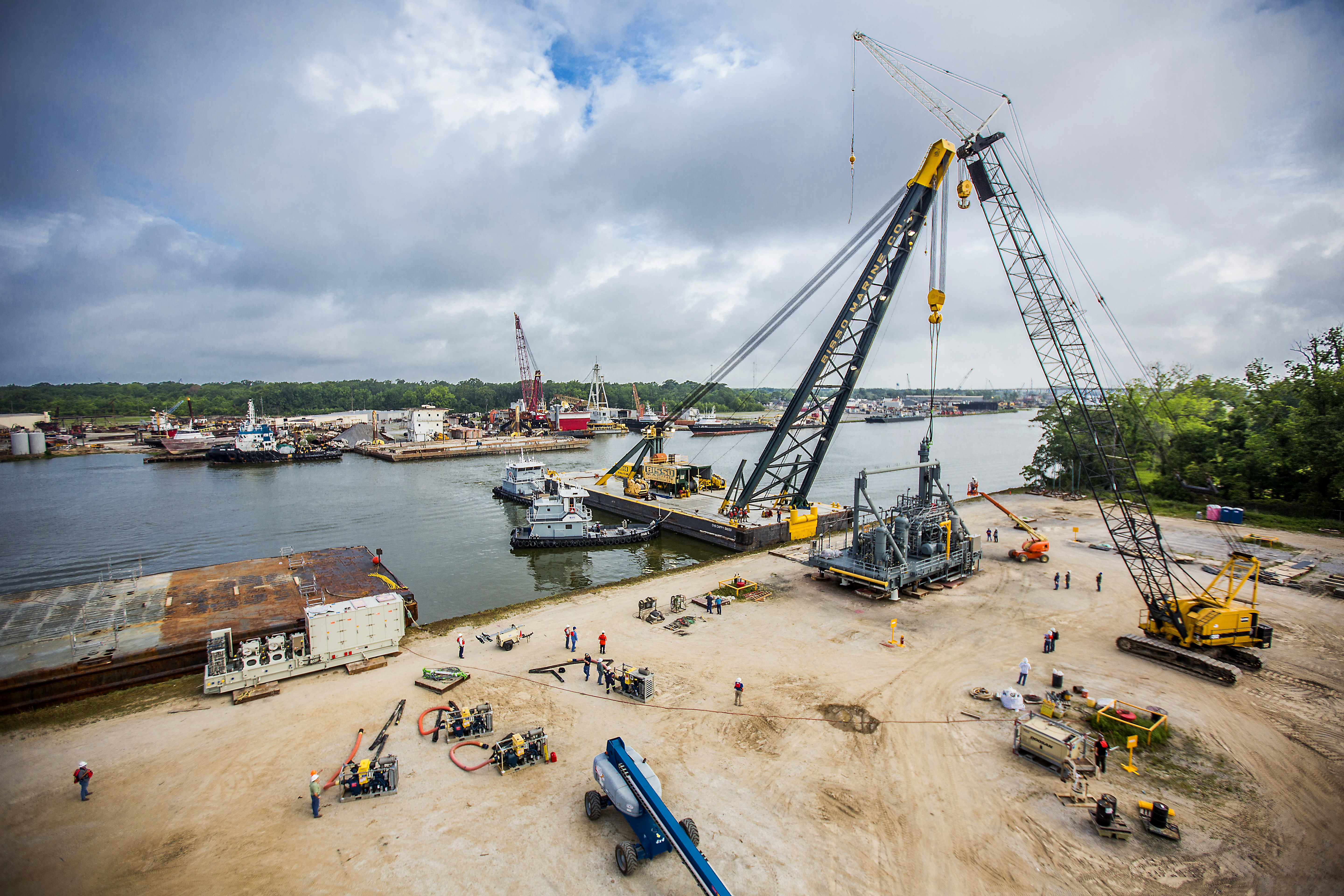 In 1947, Allen Danos Sr. borrowed $2,000 to start Danos and Curole with his brother-in-law, Syriaque Curole. They purchased their first vessel, the Yoyo, and contracted with their first customer, Gulf Oil. Their wives kept the books, and they conducted business from the Curole kitchen table.
During the 1950s, Danos and Curole added crew boats to their tugboat inventory and began providing labor gangs. Curole died in 1957, leaving Danos Sr. to lead the company. During the 1960s, the firm added a new customer, Tenneco Oil Co., and began providing coatings and shore-based labor.
Danos Sr. was only 49 when he died from bone marrow cancer in 1970, Hank says. He was sick for 18 months, so there was time for many conversations about the future.
"For the first year or so, you're in denial," Hank says of his father's illness. "The last six months were pretty tough."
Among Allen Sr.'s various business interests, Danos and Curole—which at the time employed about 150 to 200 people—represented the best opportunity for the next generation. Allen Jr. dropped out of law school to shadow his father for a year.
"It was kind of like, 'This is our father's legacy, and it's up to us to carry on,'" Hank says. "It was a successful business, so there were competitors who were trying to take us out."
The Danos brothers had a handful of loyal staff employees and customers willing to give them a chance. They faced an early test when, in the space of a year, their three main clients audited their business relationships, including contracts, employee compensation and entertainment expenses.
"[The auditors] insinuated that we were doing things wrong," Hank says. " 'You get a lot of business from our company, so you must be doing something unethical to get all this business.' "
No wrongdoing was discovered. But while they didn't fail any audits or lose any jobs, it was a "great ethics lesson," he says, and a reminder about the importance of doing things the right way. The brothers improved their record-keeping, reviewed their policies, and resolved to make sure the company never did anything that could jeopardize the business or sully the family name.
During the 1970s and 80s, they acquired new customers, including Shell, the Louisiana Offshore Oil Port and Esso. They also added two additional service lines—construction and fabrication— and built the first self-elevating lift boat.
Up until the late 1970s, the industry had a cavalier, macho attitude toward safety. It was taken for granted that oil and gas production is a dangerous business and injuries come with the territory.
"You learned the hard way," Hank says. "Once you get hurt, you never do that again."
But the oil and gas companies began to demand better, from themselves and their contractors. Danos and Curole hired its first dedicated full-time safety representative and committed to proper employee safety training.
In 1979, the first year the company began tracking its "total recordable incident rate" per 200,000 man hours, the number was above 30. Today, its TRIR is 0.08, which Paul Danos, Hank's son and an executive vice president with the company, says is lower than some of their customers' rates, even though Danos is taking on some of the riskiest work.
The 1990s brought international expansion, as the company deployed a fleet of lift boats for Chevron in West Africa and sent production operators to work for Arco China in the South China Sea.
"It was an opportunity that crossed paths with some difficult economic times," Hank Danos says. "If things were going great in the Gulf of Mexico [during the early 1990s], we might not have been thinking about expanding internationally."
The third generation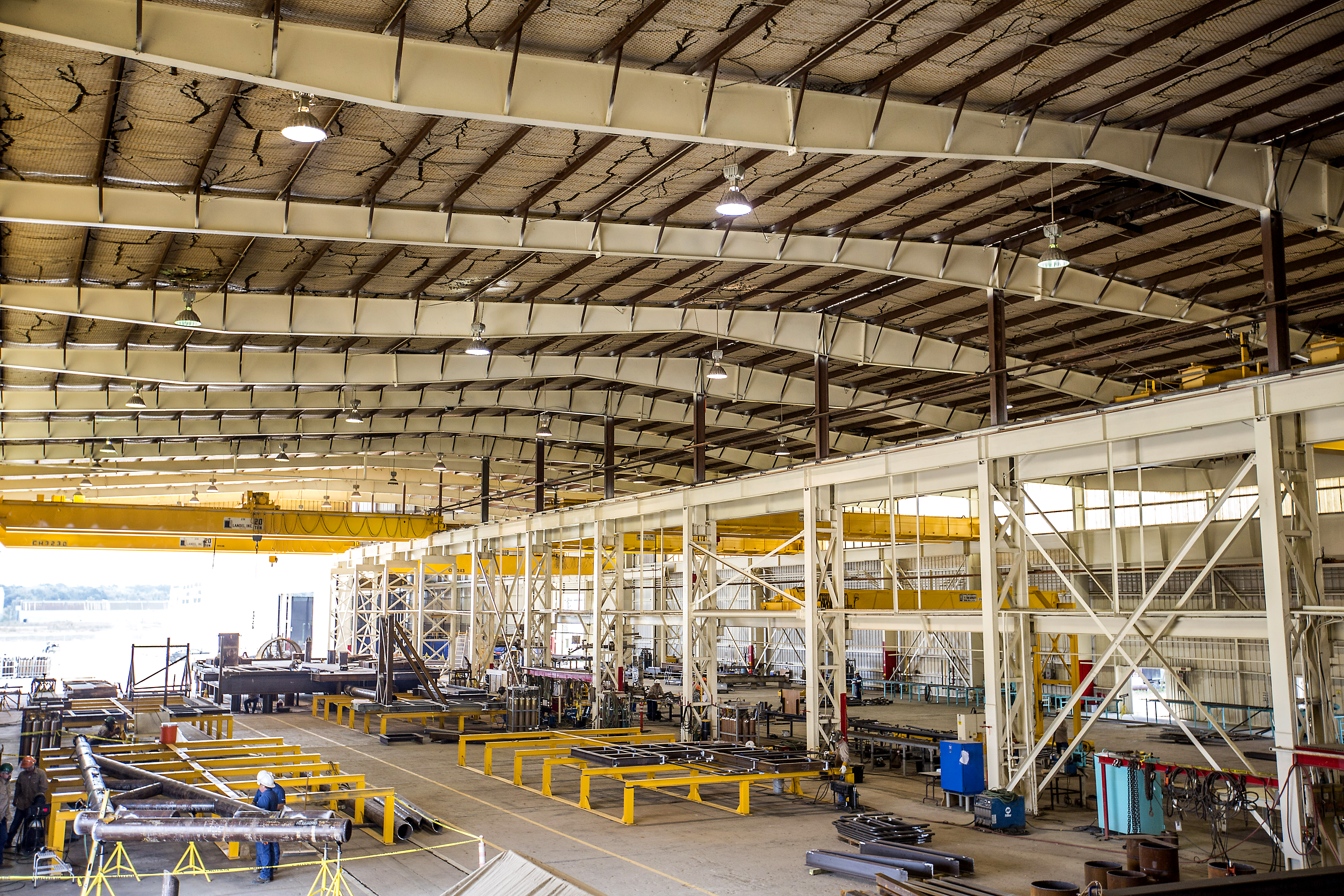 Allen Danos Jr. retired in 2000, although he continued to serve on the board of directors. He died in 2015.
Hank's sons, Eric, Paul and Mark, now work for the company. They say their father never pressured them about being involved in the business. But if they wanted a place in the company, they first had to go out and get an education and experience elsewhere.
Growing up, Eric says, one of them often went to the office with Dad. He says the employees chatted and played with the boys, and young Eric didn't make much of a mental distinction between his actual family and the extended workplace family.
All three sons graduated from LSU, and Eric and Paul have Stanford MBAs. Eric worked in corporate finance and private equity, and with ExxonMobil as a financial analyst. He was the first member of the third generation to enter the family business, coming aboard in 2004, and was promoted to executive vice president of operations, financial planning, safety, accounting and human resources in 2010.
Eric wasn't always sure he wanted to join his father's company, and says making that decision was a gradual process. "I wanted to operate in a business that was in Louisiana," he says. "I wanted to raise my kids here. And I wanted to work at an executive level at some point in my career."
By the time he graduated from LSU, Paul Danos knew he wanted to work for the family business. He did consulting in Houston, serving clients in the energy sector, and worked for a pipeline company before earning his MBA and returning home to join his father and brother in 2005. Today, he is an executive vice president overseeing strategic planning and direction, business development, marketing and sales initiatives.
"There was never any pressure from my dad [to work in the family business], but we knew we would have that opportunity," Paul says.
Mark Danos, the youngest of the three, didn't think he wanted to come back; he preferred to forge his own path. After college, he spent almost a decade with ExxonMobil, including a stint supervising the company's subsea work in Angola, before transferring to Baton Rouge.
"Once I was back and in the area, and reconnected with family and food and hunting and fishing and all those good things, I realized what I was missing," Mark says.
Mark joined Danos in 2013 and was named vice president of project services in 2015. He oversees engineering, construction and fabrication, much as he did with Exxon, and his experience on the customers' side of the fence helps inform his work as a contractor, he says.
David Hernandez manages maintenance, reliability, turnarounds and brownfield projects for Shell Exploration & Production in New Orleans, a major Danos customer. He says Eric, Paul and Mark each bring a distinct set of perspectives and experiences to the table, and says their roles and responsibilities seem to be clearly defined.  "I think the recipe works well," Hernandez says.
Planning the future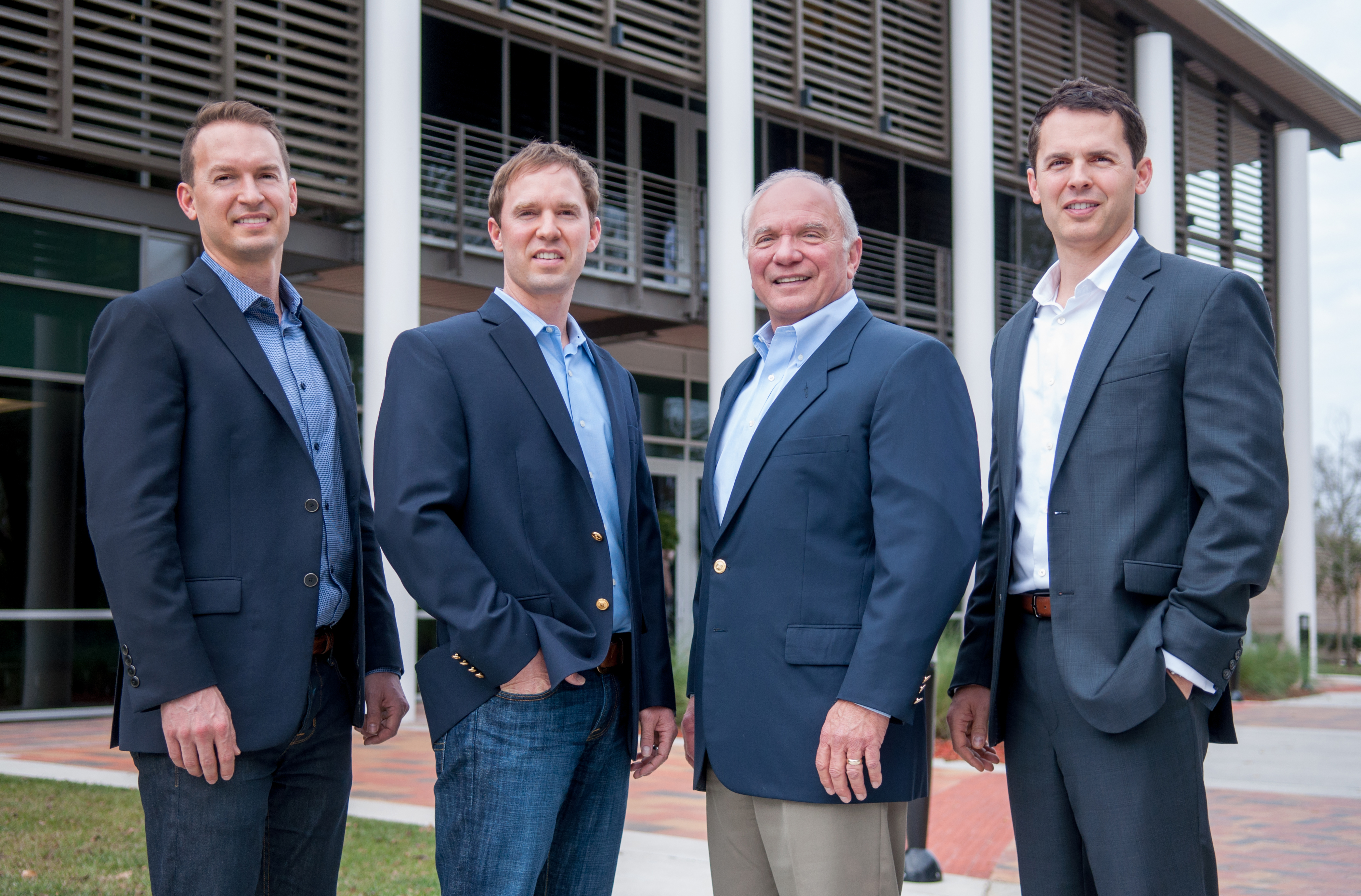 Shell likes to establish long-term relationships with Gulf of Mexico contractors that share its values, Hernandez says. He says Danos has a great safety record, and is diligent about instilling safe habits in its employees.
"We truly look for companies that we can have honest conversations with," he adds. "We don't necessarily want companies that are just telling us what we want to hear."
Conversations between contractors and their customers can get pretty testy during a down cycle, as is the case with the industry now. Hernandez says the business is cyclical, and there are "brighter days ahead," but concessions sometimes must be made to get there.
"I think a company like Danos understands that," he says. "They're willing to work with us."
After peaking at 2,000 workers in 2014, Danos is down to about 1,600 employees. While downturns are painful, Hank Danos says, they provide opportunities to review priorities and processes, and find  ways to provide value at competitive prices.
"If we just hunker down and focus on cost containment and super-efficiency, that might not be enough," Paul Danos says, noting that the inland shale revolution is changing the geography of the business. "We are very much thinking strategically about how we might need to change what we do and how we do it to remain relevant."
The transition from the second to the third generation often is where family businesses lose their way. As early as the 1990s, Hank and Allen Jr. consulted experts about succession planning.
The company has a strategic plan that articulates company and family values, including a process to resolve any conflicts between the two, and works to follow other established best practices for family businesses.
"Communication is important in any business," Paul Danos says. "It's more difficult at times in a family business."
Before the downturn, Danos set a goal to grow the business by 150% in five years. That timeline no longer can be met, but the ambition remains. 
The company also has a 20-year "vision description" document that it does not share with the public. Goals include winning "great place to work" awards and having customers willing to delay projects if that's what it takes to make sure Danos does the work, Paul Danos says.
"The last line says we intend to remain a family-owned business," he adds.
---
Originally published in the first quarter 2017 edition of 10/12 Industry Report.