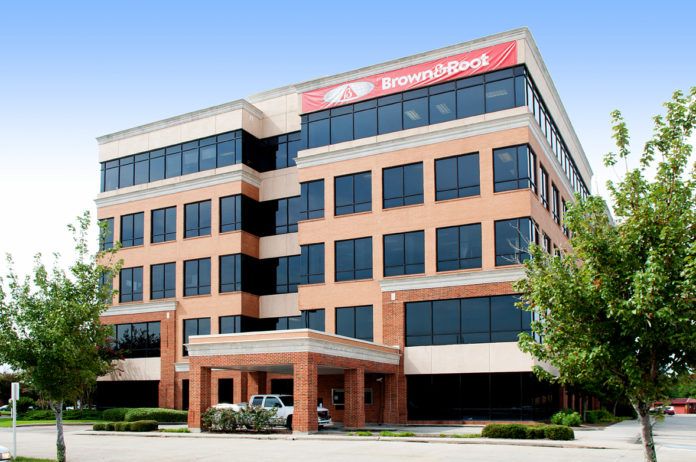 Brown & Root, once one of the most famous companies in the industrial world, never really went away. But due to corporate mergers and acquisitions, the name had been dormant for more than 15 years.
That changed in July, when Bernhard Capital Partners, the energy-focused private equity firm co-founded by former Shaw Group head Jim Bernhard, announced that it would partner with Houston's KBR to re-establish the Brown & Root brand. With operations throughout the United States, Mexico and Canada, Brown & Root Industrial Services will have more than 6,000 employees, officials say, and will provide a range of industrial services for refineries and petrochemical, chemical and manufacturing plants.
"If you've been in this industry for any length of time, you know someone who has worked for Brown & Root," says Fred McManus, the new Brown & Root's president of maintenance. "That was something that Jim came up with: 'Let's resurrect that name that most of us know.'"
McManus and CEO Andy Dupuy are former Shaw executives, and they say the rapidly growing portfolio Bernhard is amassing under BCP is reminiscent of their former employer.
"The only difference is he's got more money this time," Dupuy says with a laugh. With access to more capital, Dupuy suggests, Bernhard's new enterprises have a chance to grow even faster than Shaw did.
Other companies in BCP's portfolio include Bernhard Mechanical, the mechanical construction company founded by Jim Bernhard's grandfather nearly a century ago; EP Breaux Electrical; Arkansas engineering firm TME; Bernhard Energy, which promises to develop district energy systems and power plants; and EPIC Piping, a pipe fabrication company.
A LONG HISTORY
Brown & Root was formed in 1919 by Texas brothers George and Herman Brown and their brother-in-law Dan Root. Initially focused on roads and bridges, the company grew over several decades into an industry leader.
Halliburton Energy Services bought Brown & Root in 1962. During the late 1990s, Halliburton merged with Dresser Industries, parent company of Kellogg, and created Kellogg, Brown & Root, later known as KBR. Halliburton and KBR separated in 2007.
Under the deal announced in July, the new company will be formed from KBR's Industrial Services Americas Group and Baton Rouge-based Wink Engineering, which Bernhard Capital Partners also acquired this summer. KBR and BCP will own equal shares of Brown & Root Industrial Services.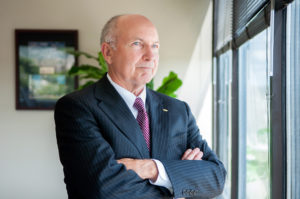 In a separate deal announced simultaneously, EPIC Piping, another BCP portfolio company, plans to acquire KBR's Canadian pipe fabrication facility, while KBR will become a minority limited partner in EPIC. KBR expects to receive about $32 million in net cash when the transactions close before the end of the year.
The Brown & Root name has at times been tied to controversy. The firm bankrolled much of Lyndon Johnson's political career, and allegedly those ties helped the firm win lucrative contracts during the Vietnam War. Similar accusations were made during the second Iraq war, when critics focused on the relationship between parent company Halliburton and its former CEO, then-U.S. Vice President Dick Cheney.
But politics aside, the Brown & Root name brings instant name recognition and credibility in the industrial marketplace, officials say.
"The name is working really well for us as we go out to the industry and try to sell our wares," Dupuy says.
BOOST FOR BR
Thanks to its location in the heart of the south Louisiana chemical corridor, Baton Rouge long has been a hub for industrial contractors. The new Brown & Root fits in well with the Capital Region's strengths, says Baton Rouge Area Chamber CEO Adam Knapp.
"Seeing the rebirth of that brand, Brown & Root, happening in Baton Rouge is incredible, and it's a testament to the commitment of Bernhard Capital Partners to really become a major player," Knapp says, adding that the company brings high-paying professional jobs to its headquarters in the city.
Prior to the Brown & Root announcement, Baton Rouge had been getting some disappointing news on the headquarters front. Health care company Amedisys is moving many of its top executives out of the city. Specialty chemical maker Albemarle may relocate its home base altogether, though company officials say they expect to maintain a significant presence in Baton Rouge regardless.
"These are very high-level execs we're getting [with Brown & Root]," says local economist Loren Scott. "We need things to offset what's happening with Amedisys and what potentially may happen with Albemarle."
STIFF COMPETITION
Dupuy and McManus say they haven't had any trouble yet recruiting upper-level talent for the Baton Rouge headquarters. But when it comes to finding skilled labor, Brown & Root will face the same challenges as every other company in the industrial sector along the Gulf Coast.
Dupuy says Brown & Root will maintain KBR's emphasis on worker training. And the state recently has stepped up its efforts in that regard, McManus notes.
"We're going to be taking kids from every walk of life and trying to recruit them into our company," Dupuy says. "There's going to be quite a shortage of folks based on the amount of work that's out there right now."
The good news is that as long as natural gas remains cheap—and it's expected to for the foreseeable future—there probably won't be a shortage of work. In competing for that work, Brown & Root will be going up against  some of this region's heaviest hitters, like Turner Industries, Performance Contractors and EXCEL.
Brown & Root plans to expand on the services already being offered under the KBR banner in two ways. The company expects to add more services to existing contracts. That could mean offering more equipment, or creating multi-site agreements with companies that have facilities across the country and worldwide.
But expanding likely also will mean acquisitions of companies that can open new markets while creating synergies that enhance profitability and also reducing overhead and cost.
"When we're working in a certain plant, we want to be everything to that plant," Dupuy says. "We want to be the one-stop shop. If they want somebody to build scaffolds, we'll build scaffolds. If they want somebody to cut the grass, we'll cut the grass. If they want somebody to run the cafeteria, guess what? We're spooning food the next week."
With Shaw, Bernhard worked to instill an entrepreneurial, proactive approach to the business, and he recruited people with that mindset, Dupuy and McManus say. They expect to bring that same spirit as they build on the legacy of Brown & Root.