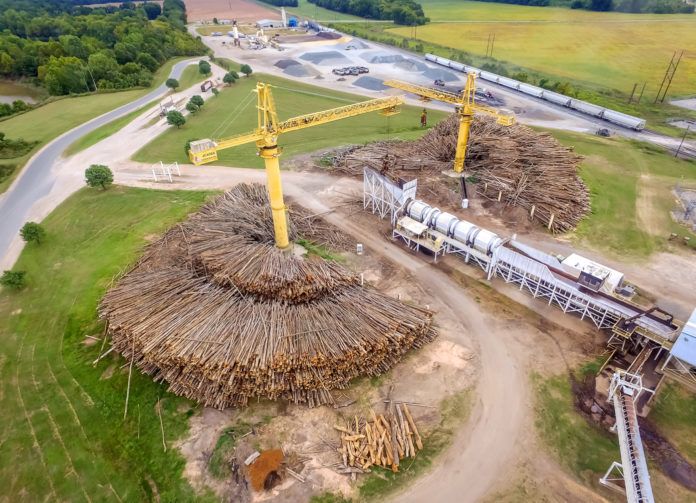 One day last fall, Danny Landry was flying to San Marcos, Texas, for a project LandBros Aerial—the aerial drone company he founded with his brother, Kevin Landry—was doing for Epic Piping. Mid-flight, Landry looked down at the vast landscape below, a sight he has experienced many times before. This time was different, though. The open space took on a new meaning.
"We were in a small manned aircraft flying out for a day's work. I knew that we were opening so many doors for our business and where we could go," Danny Landry says. "That project helped us realize that we aren't bounded by a particular geographical area. We could still provide great cost-efficiencies, but we weren't restricted in where we could work."
LandBros has been expanding its horizons ever since the Landry brothers established the company, which uses drones—or unmanned aircraft systems (UAS)—to offer higher-quality aerial photographs, improve efficiency among clients' operations and reduce workplace risks. At that time, in 2014, the company's projects were based primarily in Baton Rouge and New Orleans. Less than two years later, however, LandBros' clients stretch from Texas to Mississippi and extend throughout Louisiana.
LandBros has worked at construction sites for southwest Louisiana megaprojects such as Sasol, Cameron LNG and G2X. Clients have included the likes of CB&I and Turner Industries.
Earlier this year, the company moved its headquarters from New Orleans to Baton Rouge, with the new office located at Perkins Road and Essen Lane. Prompted by the increasing demand for the company's services, the new location enables LandBros to be closer to clients, Landry says.
"We moved to Baton Rouge for a strategic location," he says. "We were increasingly driving through Baton Rouge to get to our clients, so it made sense in terms of travel time and costs."
MORE THAN PHOTOS
LandBros has pioneered the commercial use of drones in Louisiana. In 2015, the company became the first Louisiana-based business to receive an exemption specifically for commercial and industrial applications—known as a section 333 exemption—to fly drones under 55 pounds from the Federal Aviation Authority, which regulates aircraft operation in the national airspace.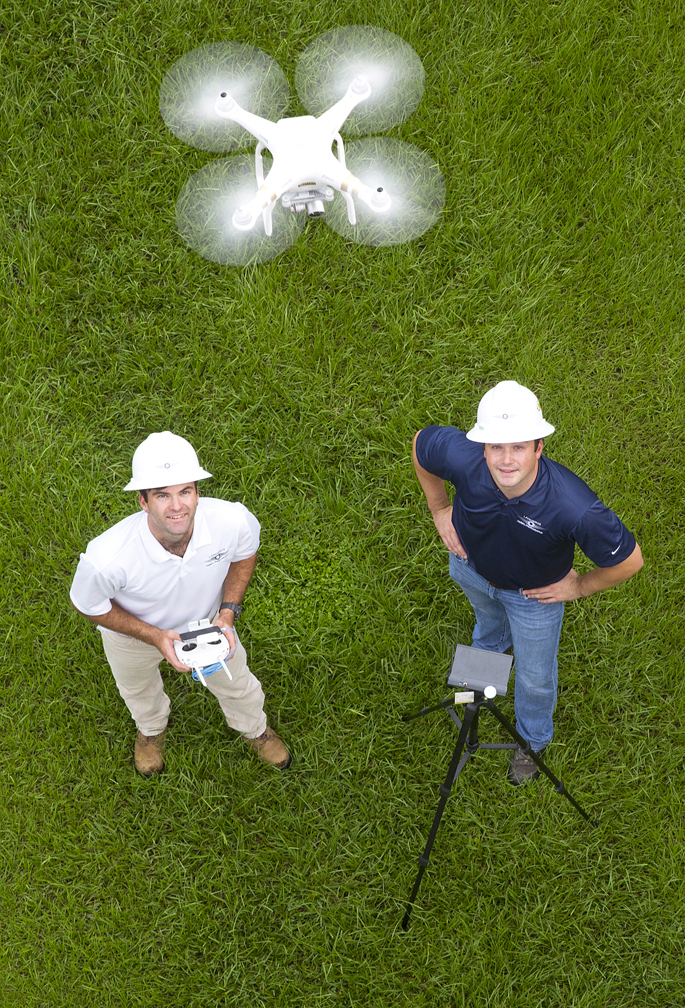 ---
According to the Association for Unmanned Vehicle Systems International, the FAA has granted 3,136 exemptions to U.S. companies since the agency began issuing exemptions in September 2014. Most of these exemptions are for aerial photography. Real estate, aerial inspection, aerial survey, construction and infrastructure are other popular applications for FAA exemptions. In Louisiana, 53 section 333 exemptions have been awarded, according to AUVSI. Forty-four of these exemptions are for aerial photography, though only a few are currently being used in the Capital Region, according to Landry.
As LandBros has grown, the equipment, technology and services the company offers have evolved beyond just high-resolution aerial photography as well. LandBros also provides services including site surveying, mapping, 3-D modeling, inventory management, safety inspections, insurance and natural disaster documentation, business development videos, and 4k video. LandBros specializes in industrial facility maintenance and industrial construction.
"We're not just taking photos," Landry says. "We're providing efficiencies, creating safety and reducing costs throughout the client's site."
Indeed, many clients have fully integrated LandBros into their operations as an on-site operator, he says. "These clients want to have a safe environment and also create cost-efficiencies. They realize that our services can reduce risk at their facilities."
One example of how LandBros has improved efficiency and reduced workplace risk is the company's work for the aggregates industry.
"With our capabilities, we can calculate how much material is in a stockpile, which is important for inventory management and tracking potentially millions of dollars in material loss," Landry says.
"Also, at a petrochemical facility, instead of a person climbing up on a stack or flare, we can safely inspect the problem area. This reduces risk and provides efficiency," he says. Other recent applications include assessing the impact of recent flooding for Entergy.
INDUSTRY MEETS AVIATION
Planes—traditionally used in aerial photography—legally are limited in how low they can fly, meaning that photos are taken from an altitude of at least 1,000 feet. LandBros' drones, however, fly only up to 400 feet. This, in turn, has had a significant impact on the products and services that commercial and industrial construction clients receive. One result is better quality images for LandBros' clients.
"It's a different product than traditional aerial photography," Landry says. "We get higher detail. The pixel-to-inch ratio is higher because we're closer to the object." The use of video has multiple applications, as well, such as a fly-through of a barge in the Mississippi River that a company can use as a marketing tool.
Additionally, scheduling requirements typically mean planes can shoot photos or videos about once a month. Drones, however, can be used more often, an attractive selling point in many industries. "Now we can take photos weekly, so our clients can document their job site change weekly. That's important because some jobs move quickly," Landry says.
LandBros team members bring a combination of aviation experience, as well as more than 10 years in industrial construction. This hybrid experience gives LandBros an edge, as the team understands their clients' industrial culture from the inside out.
"You need to have more than just the technical background (for operating drones); you have to understand industrial safety culture, as well," Landry says. "We have a reputation in the industry as being the guys who are most conservative in terms of safety and operations because we have that safety culture engrained in us. In a wild, wild West industry, we stand out for that."
Indeed, "safety first in all operations" is LandBros' mantra, and the LandBros team is proudest of the company's focus on safety.
"Just because you have an FAA exemption doesn't mean you operate safely," Landry says. "The exemption is just the surface of what it takes to operate legally and provide services. It's essential to have a UAS vendor that is competent and has a record of operating safely."
Each job takes a minimum of two people—one to fly the drone and one to visually observe, plus a potential third to operate the camera when necessary. "One person's eyes are always on the drone, the other is flying. Qualified pilots and safety redundancies further increase safety on the site," he says.
The nature of LandBros' work is highly sensitive and, thus, confidentiality and privacy are critical to the company's clients.
"All of the data we collect is maintained as proprietary information," Landry says. "Nondisclosure agreements are common for us and almost always required."
The company also must take heed of state privacy laws. "We have written permission for all job sites we photograph," he adds. "Louisiana law specifies that you can't cause unwanted surveillance on a person or property."
AT THE FOREFRONT
In addition to the emphasis on safety and privacy, LandBros also prides itself for being a leader in the commercial UAS industry and for continuing to stay at the forefront of the rapidly changing industry.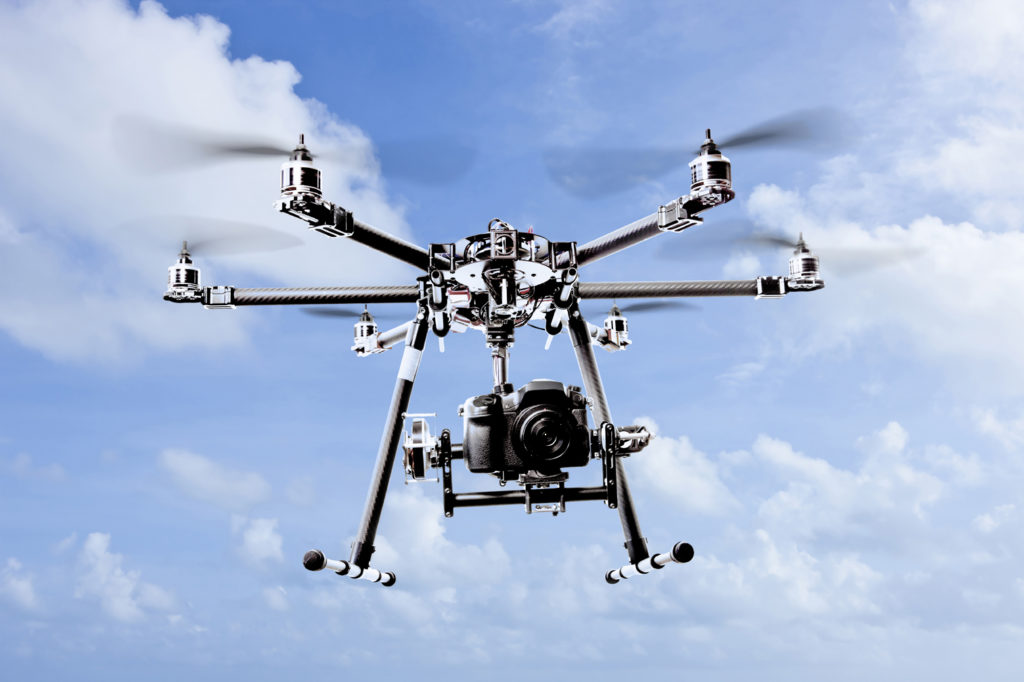 ---
"We're constantly investing to stay ahead of the curve," Landry says. "For example, building a decent 3-D model is something you can do with your iPhone. But, if you want to create an accurate 3-D model, you must invest in the best technology. This industry changes daily, so we are continually investing in our equipment."
UAS increasingly are used as a standard part of business operations by a broad range of industries, including businesses across the Gulf South. As the use of UAS for commercial applications, such as aerial photography, has increased, clients' and potential clients' understanding of the technology and application of commercial drone use has increased. Landry says misperceptions about drone use are also dissipating.
"It seems like we're seeing more positive things," he says. "People are starting to understand it is a positive technology when operated correctly."
As the business has grown, LandBros' client base has naturally trended toward large corporations, as "they really value the level of our safety culture and we're able to meet their needs of proprietary data protection," Landry says. LandBros continues to work with small businesses, as well, however.
The FAA regulates commercial drone use because of safety concerns, and the FAA exemption requires businesses to adhere to specific safety guidelines, such as conducting preflight inspections and making sure that all parts of the drone are in working order, all motors are properly serviced, drones do not fly within five miles of an airport, and drone operators are approved to be in an industrial plant environment.
"One of our clients is a helicopter facility, which seems ironic. You may ask, why can't you just use the helicopter?" Landry says. "The helicopter has a different purpose. Just to take the helicopter off the ground is expensive and to use it to take the kind of photography we're doing would be unsafe." Helicopters are not allowed to fly as low as UAS can, so the photos you can take from helicopters are a less effective product, Landry says. If helicopters were permitted to fly at such a low altitude, the risks would include distraction, high wind turbulence for ground personnel and higher risk on the jobsite because of the size of the aircraft.
Still, drone use in commercial business remains an emerging industry with evolving technology, so client knowledge varies. In many instances, the LandBros team spends some time educating potential clients about the benefits of drone-based aerial data collection. "They may not understand the technology and how it can help them, how it can save lives, reduce risk and reduce costs," Landry says. "Yet, even if they know the technology and the services we provide, they still want an experienced and qualified drone operator."
When they founded the company, the Landrys were motivated to work with UAS by a passion for the technology and a strong entrepreneurial spirit. It's precisely this entrepreneurial perspective that is causing the technology to rapidly evolve and the use of drones for commercial activity to take off around the country.
"That's congruent with how this industry is," Landry says. "Everything moves very fast. As soon as you stand still, you're going to get passed."
Building relationships and the trust that comes with that is critical to LandBros, Landry says.
"You can't just buy a drone off Amazon and jump into the industrial world," he says. "We want to drive this business and be an industry leader in Louisiana. This area is rich with opportunity and being locally based matters. We're from this area—we've driven past these facilities and properties our whole lives."
"We'll continue to grow at a healthy rate by building long-term partnerships," Landry says. "We're working in an accelerated market. The future is very bright for the industry side and how they can use the technology to improve their operations. To be a part of it is an exciting opportunity. The future looks very good for us, too."
---
Originally published in the second quarter 2016 edition of 10/12 Industry Report.