A Louisiana native and former NFL quarterback has been named vice president of CECO Pipeline Services.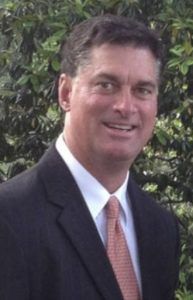 Walter "Bubby" Brister has been named vice president of  marketing and sales for the company, which is headquartered in Houston but has a south Louisiana location in Walker, CECO Precision Repair and Sales.
Brister, who will lead client retention initiatives and drive new client acquisitions, attended University of Louisiana at Monroe prior to being drafted in the third round of the 1986 NFL Draft by the Pittsburgh Steelers. He earned two Super Bowl rings while playing for the Denver Broncos. He most recently worked as a sales and business development executive for Warrior Energy and Troy Construction.
CECO Pipeline Services has been a pipeline contracting firm  for nearly two decades, specializing in pipeline integrity work, anomaly digs, major recoat projects and construction jobs.