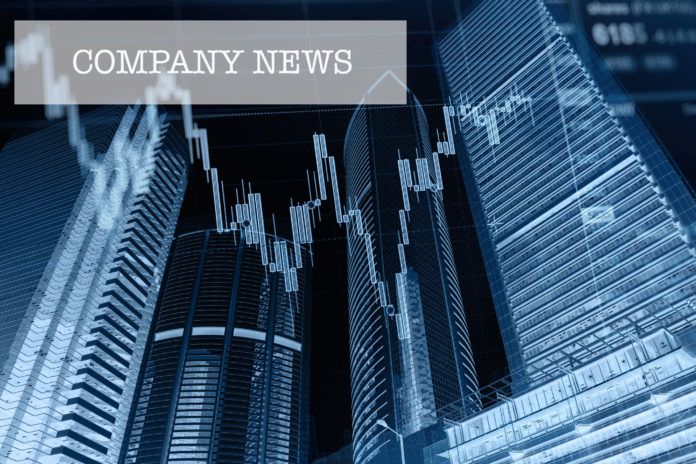 GBRIA honors safety leaders
The Greater Baton Rouge Industry Alliance Inc. announced the winners of its 22nd Annual Contractor Safety Excellence Awards at a banquet held March 15 at the Crowne Plaza Executive Center in Baton Rouge. The program recognizes safety performance by contractors working in area industrial facilities, with the nominations made by the industrial facilities themselves. The top award, the 2018 Hal G. Ginn Safety Excellence Award, was earned by Sulzer Turbo Services New Orleans for the best overall performance of all of the nominees. Other first-place honors were given to: AKM, LLC; Volks Constructors/ Nelson Service Company; Ohmstede Industrial Services Inc.; EXCEL Maintenance Services; Cajun Constructors LLC; Deep South Crane & Rigging LLC; Turner Specialty Services LLC; ISC Constructors LLC; Deltek Environmental Coating Services LLC; Excel Modular Scaffolding & Leasing Corp.; Apache Industrial Services; Austin Fire Systems; Capitol Ultrasonics; and Guardian Compliance/SEALTECH. A complete list of the honorees can be found at gbria.org.
Port NOLA wins LDEQ honor
The Port of New Orleans received an Environmental Leadership Award from the Louisiana Department of Environmental Quality for the success of its Clean Truck Replacement Incentive Program (Clean TRIP), which used federal and state clean diesel grants to voluntarily improve air quality by replacing old diesel cargo trucks with new, cleaner-burning models.
Danos launches charitable foundation
Danos has established its own charitable foundation. Through a combination of corporate giving, employee donations and volunteerism, the Danos Foundation provides funding to worthy nonprofit organizations and projects in the community. The grant issuing arm of the foundation, Danos GIVES, has already dispensed nine grants totaling $39,750 to charitable causes in several different locations where the company conducts business. One such cause is the Girls on the Run Bayou Region—the foundation is helping fund a program for underserved girls in the Terrebonne and Lafourche parishes' foster care system. The Foundation has also approved a grant request from Refuge Services of Lubbock, Texas, to help deliver equine-assisted therapy services to area children and their families.
AP hikes hydrogen capacity
Air Products has increased the supply capacity of its Gulf Coast hydrogen pipeline supply network by approximately 40 million standard cubic feet per day. The additional product supply results from Air Products' hydrogen production facility in Mont Belvieu, Texas, which is onstream and processing an additional supply of hydrogen-rich off-gas from a propane dehydrogenation plant operated by Enterprise Products Operating LLC, a wholly owned subsidiary of Enterprise Products Partners LP.
La Tech nabs national ranking
The Master of Science in Industrial Engineering program at Louisiana Tech University has been ranked among the best online industrial engineering degrees in the nation for 2018. The SR Education Group, an education research publisher, has ranked the degree as the 12th best online degree program in its "2018 Best Online Colleges for Value: Master's Industrial Engineering" list. With an annual tuition of $12,600, Louisiana Tech's tuition is nearly half the national average of tuition ($24,331) reported for online industrial engineering programs by the organization.
Athlon moves laboratory
Athlon Solutions finalized the move of its Analytical Laboratory from Geismar to Houston from to join the Synthesis and Projects laboratories already in place at the company's Corporate Headquarters and Technical Center, which includes 17,000 square feet of laboratory space. "This is the final step to centralizing our major laboratories into one state-of-art facility," says Tom Amonett, president and CEO of the industrial water and process treatment company.
UP plans $87M rail investment
Louisiana's transportation infrastructure will receive an $87 million boost from Union Pacific Railroad in 2018. The company's planned private investment will enhance safety, operating efficiency and support customer service. The company's planned investment covers a range of initiatives, including $48 million to maintain railroad track and $18 million to maintain bridges in the state. Key projects planned this year include:
• $16 million investment in the rail line between Alexandria and Shreveport to replace 149,977 railroad ties and install 56,869 tons of rock ballast.
• $12 million investment in the rail line between Luling and Livonia to replace 82,152 railroad ties and install 39,693 tons of rock ballast.
Work begins on ATB LNG bunkering vessel
Q-LNG Transport and VT Halter Marine jointly announced the beginning of construction on Q-LNG's first Articulated Tug and Barge (ATB) LNG bunkering unit. In November 2017 the formation of Q-LNG Transport was announced, along with a long-term contract with Shell to deliver LNG as a fuel source to various ports in Florida and the Caribbean. Concurrently, the contract with Q-LNG and VT Halter Marine was announced for the construction of the ATB for LNG bunkering at VT Halter Marine's Pascagoula shipyard. VT Halter Marine has contracted with Houston-based Q-LNG for engineering services to complete the detailed functional design for the development and construction of one LNG Bunkering ATB.
New chemical transport service launched
Atlas Oil Co. launched a new Chemical Transportation Division in Houston, with plans to create additional terminals in Louisiana, North Carolina and South Carolina in April and May. Atlas' Chemical Transportation Division offers local, regional and over-the-road routes for safe delivery of chemical and petrochemical liquids throughout the U.S. and Canada.
New energy advocacy group
Supporters of Louisiana's oil and gas economy announced in March the launch of Louisianians for Energy, a grassroots effort to defend the state's energy industry and the economic benefits it creates for local community members. The organization counts the Louisiana Propane Gas Association as well as more than 2,300 online supporters among its initial members. "The Louisiana Propane Gas Association is proud to be a part of this coalition," says Randy Hayden, executive director of LPGA. "The propane industry in our state relies on continued support for the energy industry to succeed, and we're thrilled that Louisianians are showing their support."
Sun Coast opens Broussard facility
Sun Coast Resources, one of the largest wholesale petroleum marketers in the U.S., has opened its newest facility in Broussard to serve the greater Acadiana area along with south central and southwest Louisiana. Sun Coast is an oilfield service supplier that provides onsite fueling and lubrication services, emergency fueling response and related products to thousands of companies. Operations in Broussard include 'will call' services, bobtail, transport and lubricant deliveries, as well as an inventory of fuel and lubricant storage tanks for loan to customers. The facility currently employs 22.
Send news to [email protected]. News that will be considered includes new promotions, hires and transfers at the executive level; product announcements; office openings and moves; project and contract announcements; and awards. Personnel news should be accompanied by a 300 dpi, color photo of the executives involved.